Holley's concert series draws crowd to canal park on Fridays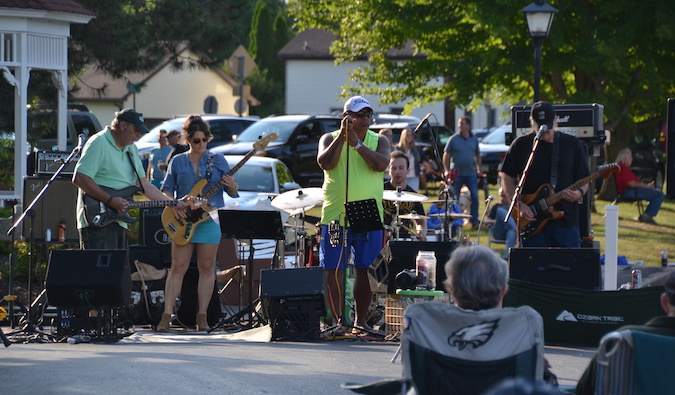 Photos by Tom Rivers
HOLLEY – The Who Dats performed on Friday evening by the gazebo at Holley's Canal Park, playing classic dance rock music.
The band includes Lonnie Froman as the lead singer, John Borello on guitar, Alona Kuhns on guitar, Ed Hilfiker on guitar and Alex DeSmit on drums.
Holley's concert series started on July 8 with the Ghost Riders and continues through Aug. 26. The concerts are 6:30 to 8:30 p.m. and there is no charge to attend.
The events are organized by the Village of Holley with most of the funding from the Genesee-Orleans Regional Arts Council.
The concert lineup for the rest of the season includes:
July 22 – Triple Play, classic dance rock
July 29 – Don Newcomb, classic & country rock
Aug. 5 – Chris Moore Band, classic rock
Aug. 12 – Eagle Creek, classic rock
Aug. 19 – Old Hippies, '60s, '70s and originals
Aug. 26 – Feedback, classic rock