Holley trap shooting team comes in 3rd in its conference
HOLLEY – The Holley trap team just finished its third season in the NYS High School Clay Target League. Holley was third in its conference out of six teams in the Spring 2018.  Holley also competed in Spring 2017 and Fall 2017.
The schools are broken into conferences based on the size of the trap team. Holley with its 17 members competed in Class 1A in Conference 4. Kendall also had a team this spring for the first time and came in seventh out of seven teams in Conference 1.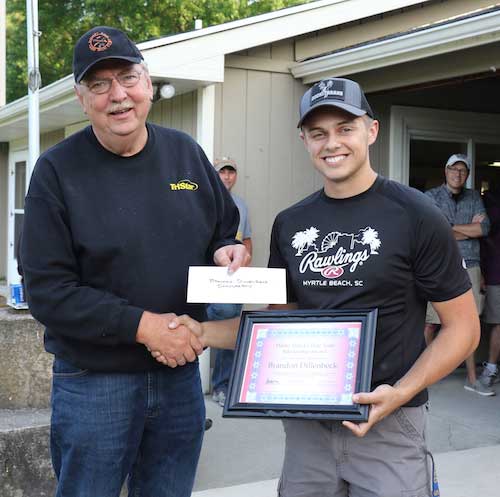 The team for the first time was able to give a $500 scholarship. Steve Markle, a supporter of the program, donated the $500. He presents the scholarship last week to Brandon Dillenbeck for his high shooting and academic success.
Markle took up trap shooting himself two years ago at the Holley Rod & Gun Club, where the team practices and holds many of its matches. Markle said the sport teaches discipline and focus.
He said his two daughters were fortunate to get scholarships when they graduated from high school.
"I was looking for a way to give back," Markle said. "I wanted to know what I could do to help the team out."