Holley teachers and staff parade in cars to show students they are missed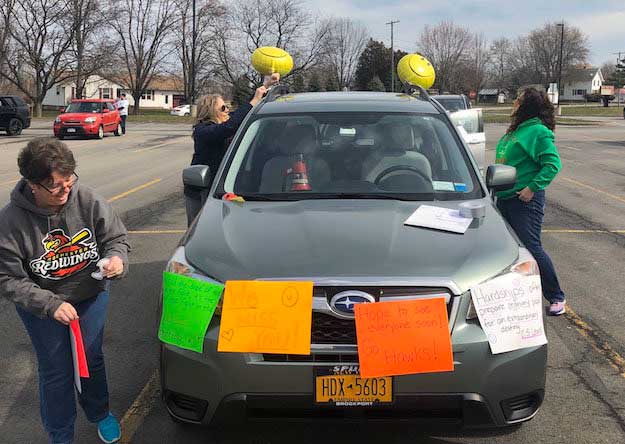 Provided photos
HOLLEY – Many Holley teachers, staff and administrators travelled to neighborhoods in the district today, a caravan of cars to show students they are missed.
The district like others in Orleans County is in its second week of being closed to students due to the health concerns with the coronavirus.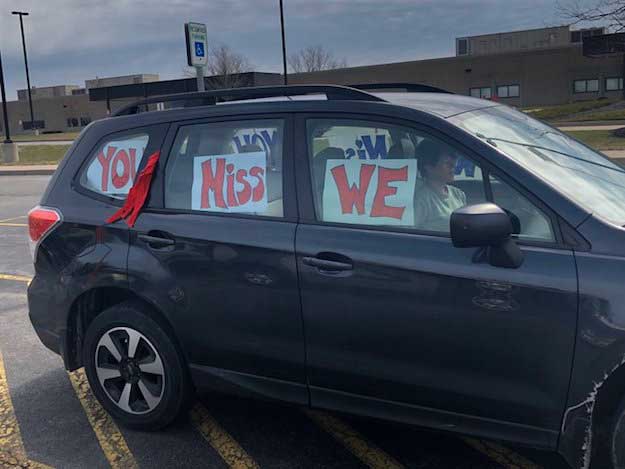 Many students came out of their front porches and yards to wave to the teachers and staff, who put Holley Hawk school colors of red on their vehicles, as well as other messages such as "We Miss You."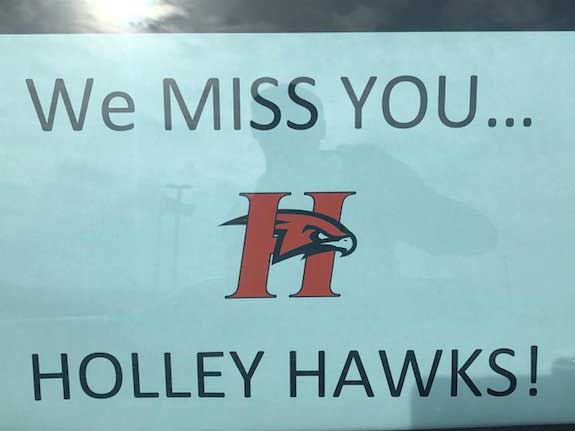 The parade of vehicles started at noon and passed through the Village of Holley, Thomas Estates, Akeley Manor and County Line Mobile Park.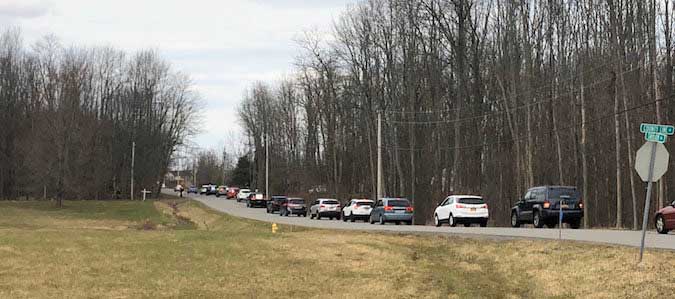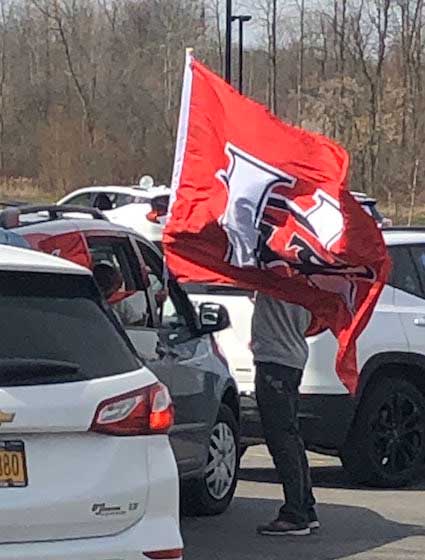 The district also has been celebrating a virtual sprit week, encouraging students to post photos of themselves dressed up in the theme of the day. Those days this week include the following:
• Monday: Superhero Day – Post a photo of yourself dressed like a superhero in honor of all hospital workers, first responders, grocery employees and anyone else considered an essential worker during this time.
• Tuesday: Crazy Hair Day – Post a photo with your craziest hairstyle.
• Wednesday: Pajama Day – Post a photo of yourself in your favorite pajamas.
• Thursday: Jersey Day – Post a photo of yourself in your favorite team jersey in honor of all the athletes whose seasons are on hold right now.
• Friday: School Spirit Day – Post a photo of yourself in your favorite Holley gear of wearing the school color of red.
(Post photos to Twitter: @HolleyCSD and @Holley_MS_HS)