Holley students kick off Christmas break with day of caring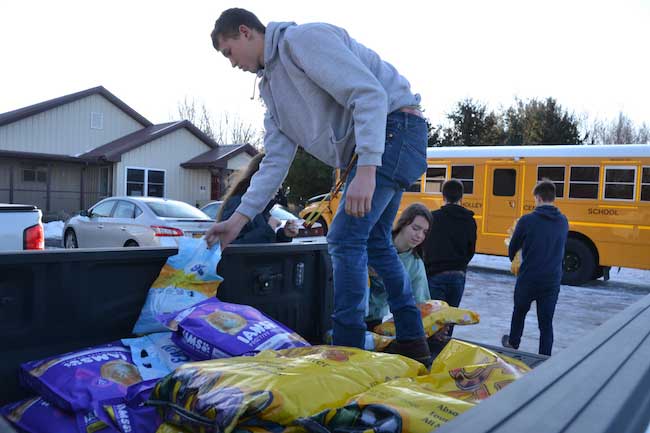 Photos by Tom Rivers
ALBION – Kohl Morgan, a member of the Holley Interact Club, is among 35 students spending today with a day of caring. He is unloading food for animals at the PAWS Animal Shelter in Albion.
The food was donated by Dr. Krista Wiley of Wiley's Animal Ark in Holley. Wiley is a member of the Holley Rotary Club which sponsors the Interact Club at the school.
Craig Lane, a member of the Holley Rotary Club, delivered the dog and cat food. He also provided doughnuts for the students this morning.
Besides doing projects at PAWS this morning, the students will be visiting the Elderwood of Lakeside nursing home at Brockport and then volunteering at the Eastern Orleans Community Center in Holley.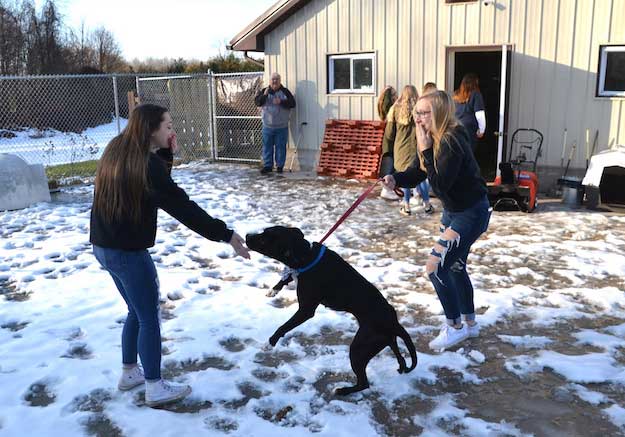 Ally Lyndacker, left, and Rachael Howard walk one of the dogs at PAWS.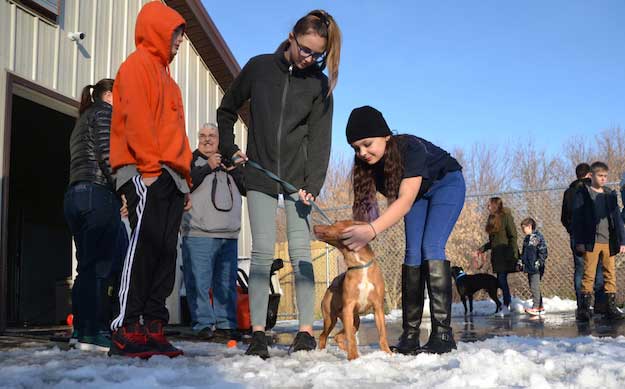 Shawn McAllister, left, Mackenzie Fiorito and Chloe Crossett play with one of the dogs.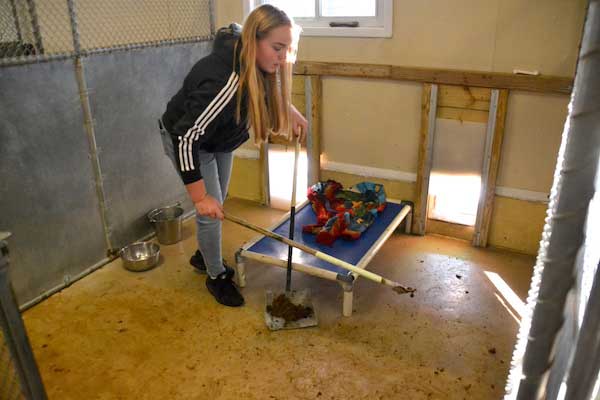 Madelyn St. John cleans out one of the dog pens. "I love helping," she said.
Holley Interact members asked to do a day of caring. They worked with advisor Samantha Zelent to set up the locations for the service projects.