Holley students show veterans much appreciation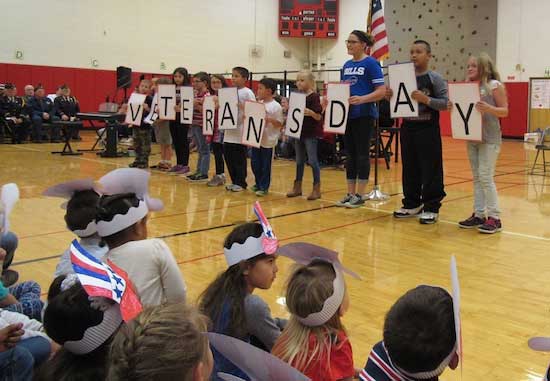 Photos by Kristina Gabalski
HOLLEY – Students at Holley Elementary School on Thursday afternoon honored local veterans with an assembly to acknowledge "our real life heroes."
Holley Elementary Students spell out "Veterans Day" by noting the noble characteristics of those who served the United States in the armed forces.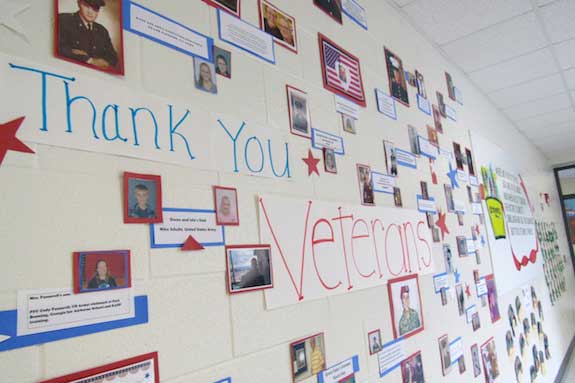 One hallway featured photos of relatives of students and faculty/staff who have served in the military.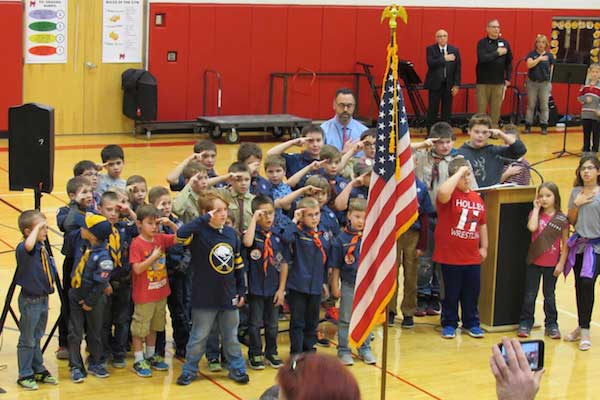 Members of local Scout troops led the pledge to the flag.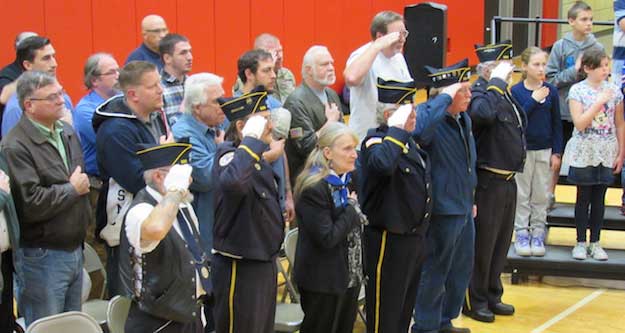 Local veterans attending the ceremonies salute during the Pledge of Allegiance.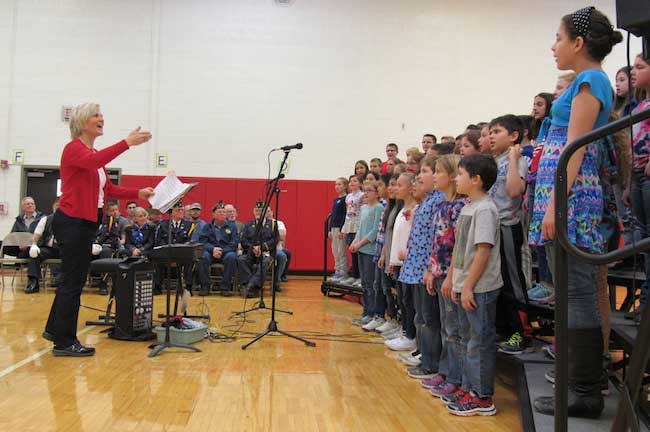 Sally Martin directs the Elementary Chorus as they sing, "Everyday in America" in honor of local veterans.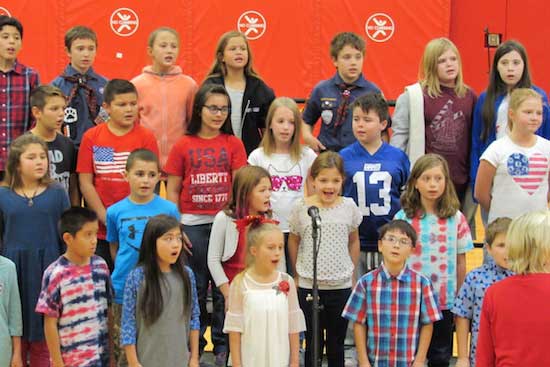 Many Holley Elementary students dressed in patriotic colors for the Veterans Day observance.
Members of the Pre-K class performed a special song, recognizing veterans for their strength and bravery and thanking them for their service.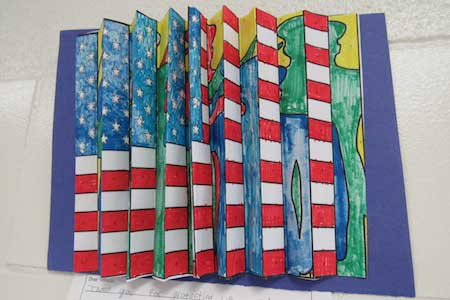 Patriotic artwork by students filled hallways at the school. These three-dimensional cards thanked veterans for protecting freedoms enjoyed by Americans. One card said: "Thank you for serving our country. Thank you for keeping us safe. Thank you for helping our country. Thank you for keeping us free."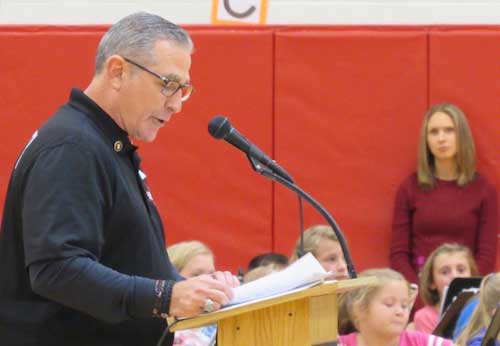 Holley Elementary security guard Christopher Vigliotti, a veteran of the U.S. Marine Corps and retired member of the Monroe County Sheriff's Department, was guest speaker. He explained the purpose and importance of Veterans Day to the students and said he is proud to be a part of the Holley community which, "stands firmly and proudly behind service men and women."  Vigliotti reminded students that veterans should be appreciated every day.