Holley students, Rotary Club clean grave stones at Hillside Cemetery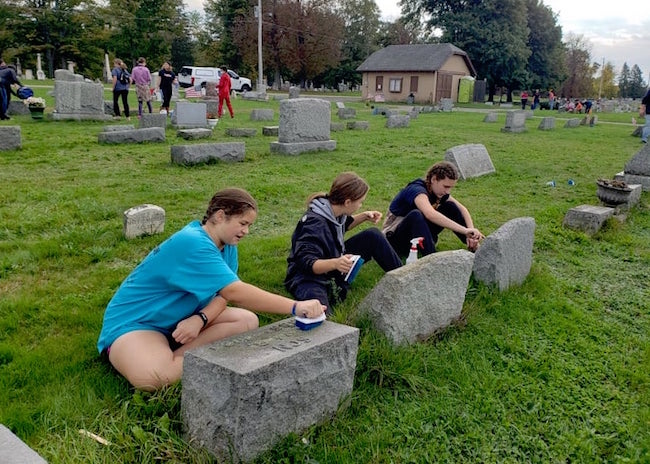 Photos courtesy of Samantha Zelent
HOLLEY – These Holley students joined others from the Holley Interact Club on Sunday morning, cleaning grave stones at Hillside Cemetery. These students include Alexis VanAmeron, Lily Newman and Allison Merle.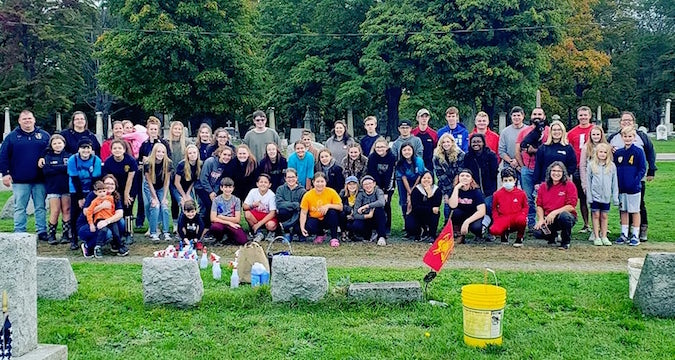 A big group of students and Holley Rotary Club members worked on cleaning the grave sites.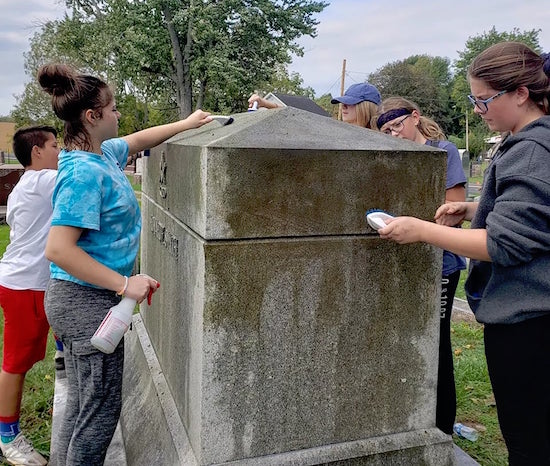 Aidan Kelley, Elena Girangayas, Isla Schultz, Madison Lowell and Charli Gearing work on one of the big monuments at the cemetery. Melissa Ierlan, Clarendon historian, helped organize the effort.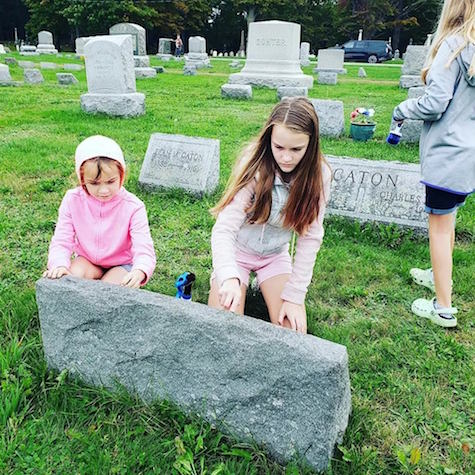 Assistant Principal Dan Courtney and his family came to help, including two of his daughters, Bridget and Claire.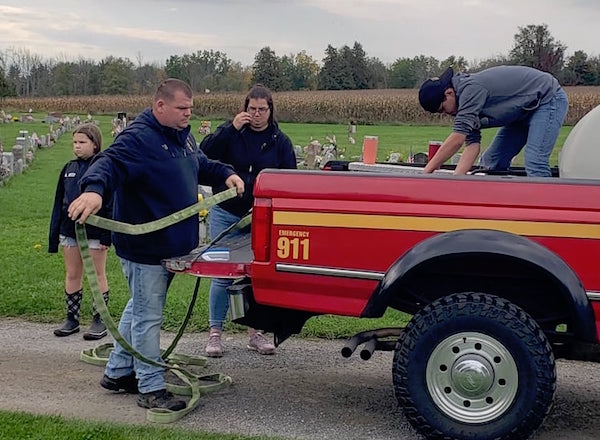 Fire Chief Harris Reed of the Murray Joint Fire District brought water to help with the cleaning. He was assisted by Erin Reed, Abby Reed and Brody Fiorito.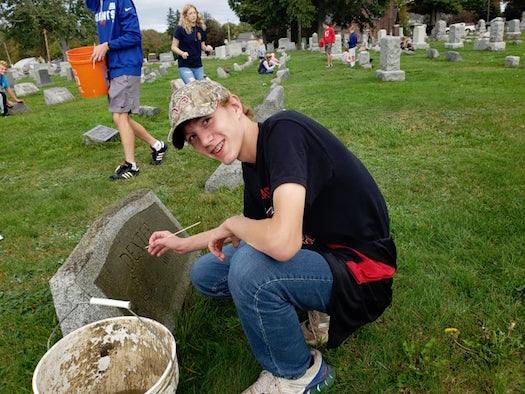 Lance Babcock was happy to help with the morning project, even after a busy homecoming week at Holley.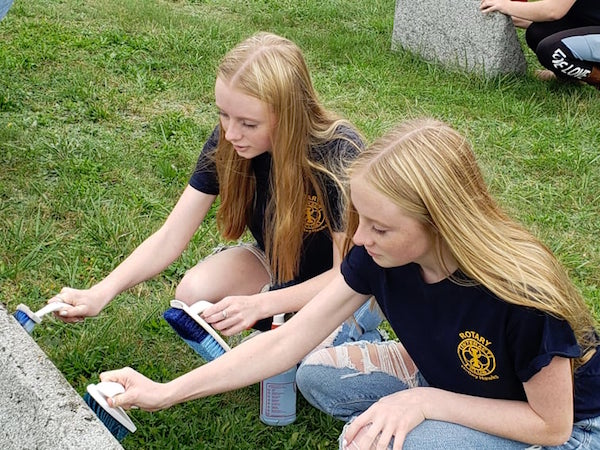 Ellie and Ava Quincey work together on this grave stone.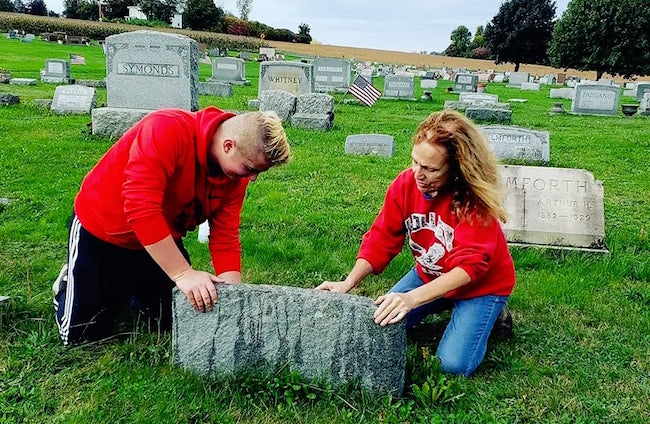 Thomas Dobri and Board of Education member Anne Smith teamed up.