Holley students remember soldiers' sacrifices during assembly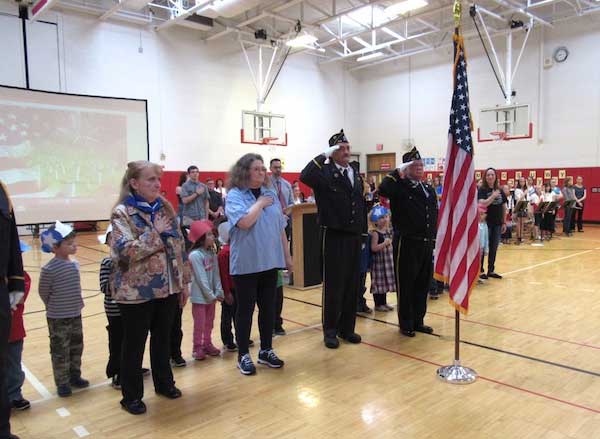 Photos by Kristina Gabalski
HOLLEY – Elementary School students held their Memorial Day Assembly this morning with local veterans in attendance as honored guests.
The Posting of the Colors ceremony was followed by the Pledge of Allegiance to the Flag and the Star-Spangled Banner with the Elementary Chorus and Concert Band.
"They were ordinary people who responded in extraordinary ways," sixth grader Andrew Thomas said before introducing the honored guests. "Thank you for answering the call to duty."
Andrew said the assembly is a way for students to say they remember and appreciate those veterans who are able to attend as well as those who, "are here in spirit…. you are very important to us and hold a special place in our hearts," Andrew said. "Thank you simply isn't enough.  We are forever indebted to your service."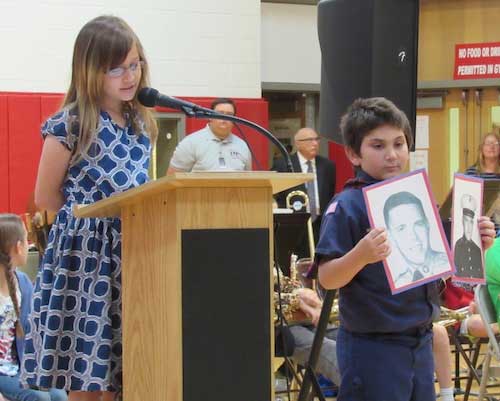 The "Holley Boys" – the eight young men from Holley who died during their service in the Vietnam War – were especially remembered with teams of two students at a time reading excerpts from Michael T. Keene's book, Vietnam Reflections:  The Untold Story of the Holley Boys. The students paid tribute to the eight. Here, students read excerpts about John Davis, who was survived by three children, and David Case.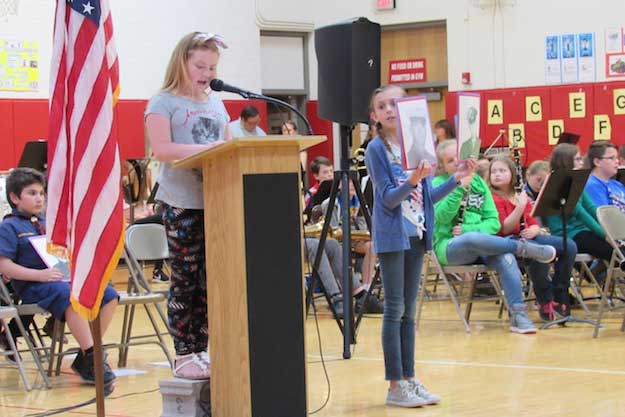 Next to be remembered were Ronald Sisson and Howard Bowen.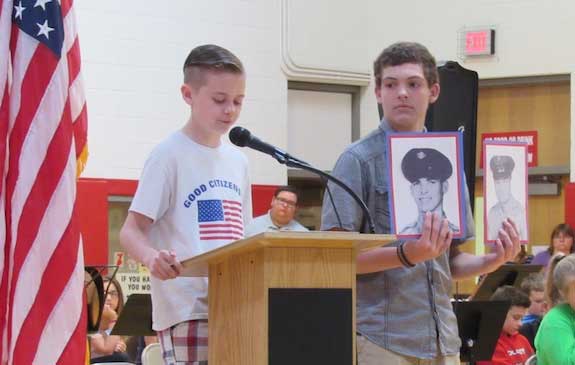 Next Gary Bullock and Gary Stymus were remembered. Stymus was killed in action 50 years ago yesterday, on May 25, 1967.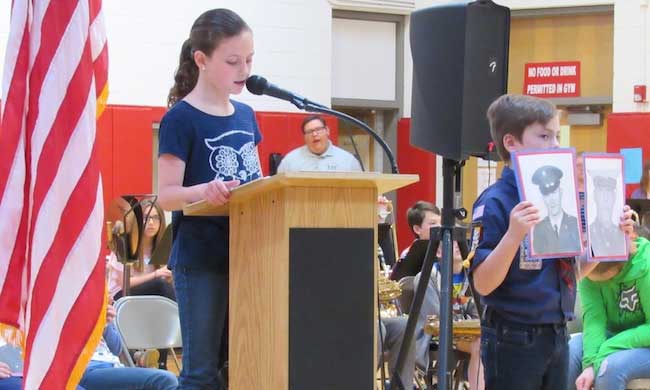 Lastly, George Fischer and Paul Mandraccia were remembered.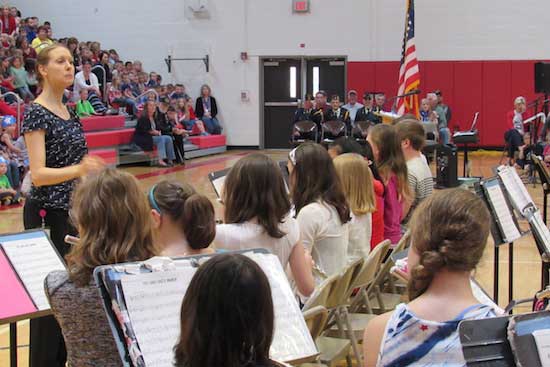 Hannah Bock directs the Elementary Band's performance of The Lone Eagle March.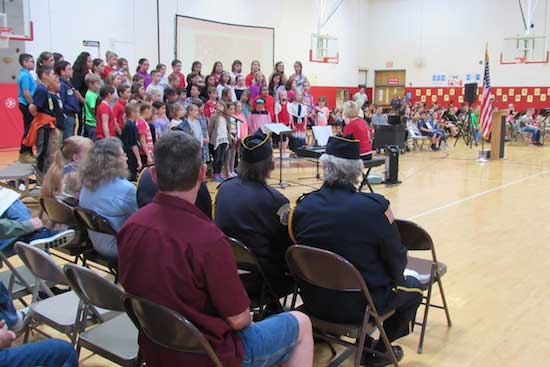 Members of the Elementary Chorus perform God Bless America under the direction of Sally Martin.