Holley students offer treats, music at Dessert Concert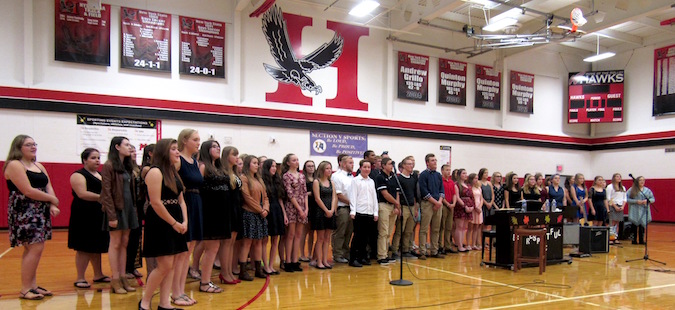 HOLLEY –  Sweet treats and good music were enjoyed by those attending the Dessert Concert on Wednesday evening at Holley Middle School/High School. This photo shows the Concert Choir singing "Take Me Home" by Pentatonix.
The evening featured an array of desserts and nearly 30 performances by students. Teacher/Concert Choir director Kelly Marzano noted here was a "nice variety" of musical selections and that many new singers were performing for the first time.
"The students get to chose what (musical piece) interests them," Marzano said.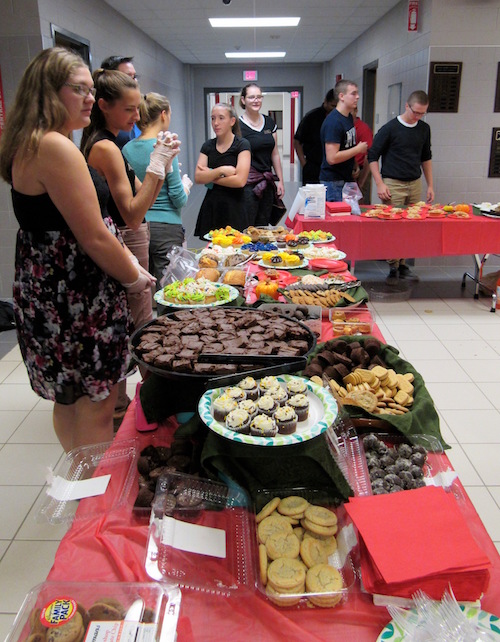 The concert was presented by the Holley Music Department and students and their families brought items for the dessert portion of the evening.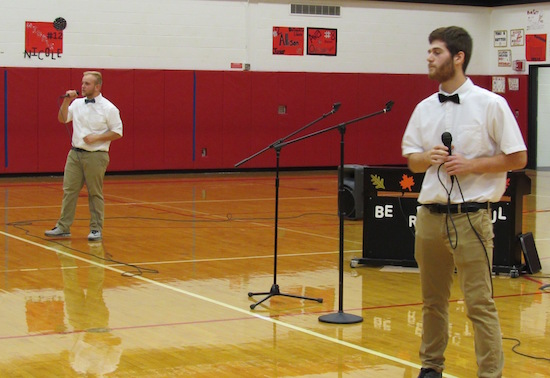 Glenn Thrower (left) and Nick Schutz teamed up for two duets.  Here they perform "The Greasy Spoon" from Sponge Bob Square Pants.  Their second selection was "Slow Dancing in a Burning Room" by John Mayer.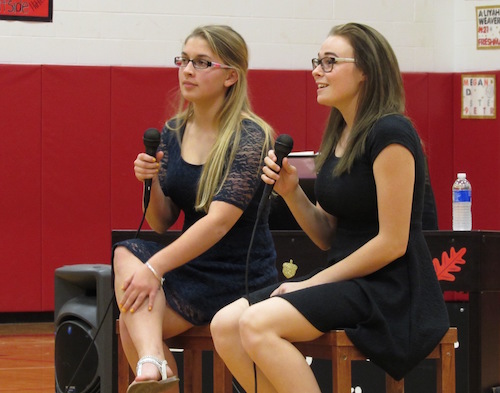 Jessica Mandigo (left) and Makenzie Ferranti perform "Some Things are Meant to Be" from Little Women.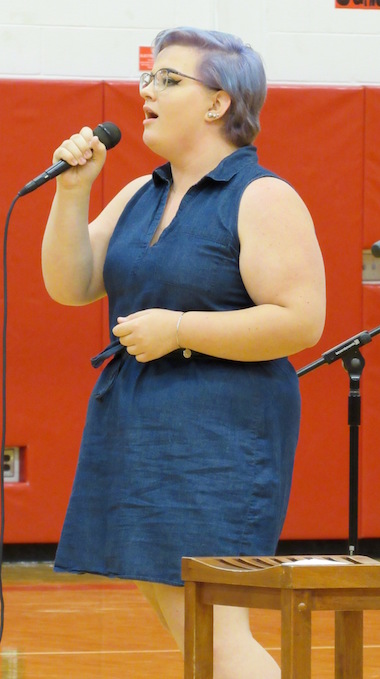 Kayla Thrower performed "Nothing" from A Chorus Line.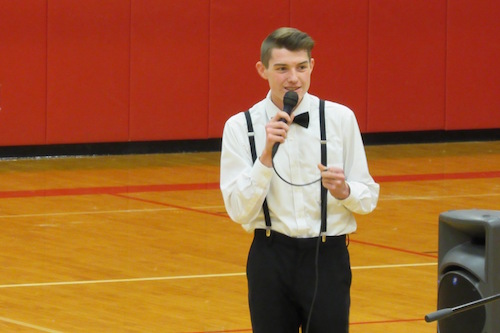 Matt Skehan performed classic Sinatra – "The Way You Look Tonight"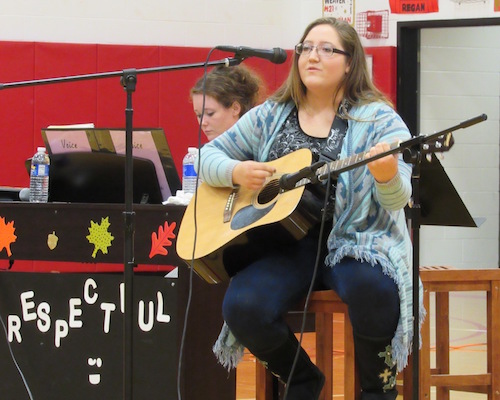 Alexis Penna played acoustic guitar and sang "All I Can Do Is Write About It" by Lynyrd Skynyrd.