Holley students give canal park a clean sweep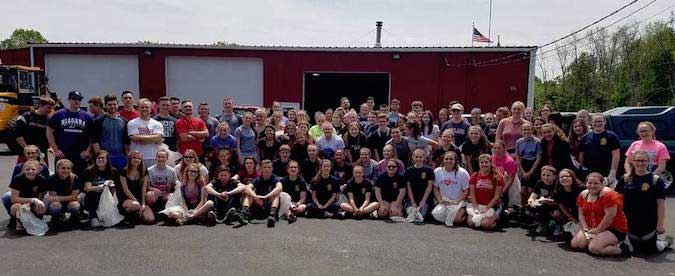 Provided photos
HOLLEY – The newly formed Interact Club at Holley led a clean sweep of the canal park on Wednesday. The Interact Club opened the effort up to other students, and about 70 joined the effort with students from Baseball, Softball, Unified, Football, Cheerleaders, National Honor Society, Junior National Honor Society, Spanish Club, and both Student Councils.
"All wanted to do something nice for the community," said Samantha Zelent, a school social worker and Interact advisor. "The Holley DPW was absolutely amazing in making this work for the kids."
The students pushed for the clean up in time for the Holley June Fest set for June 3.