'Holley Strong' celebrates the many positives of school, community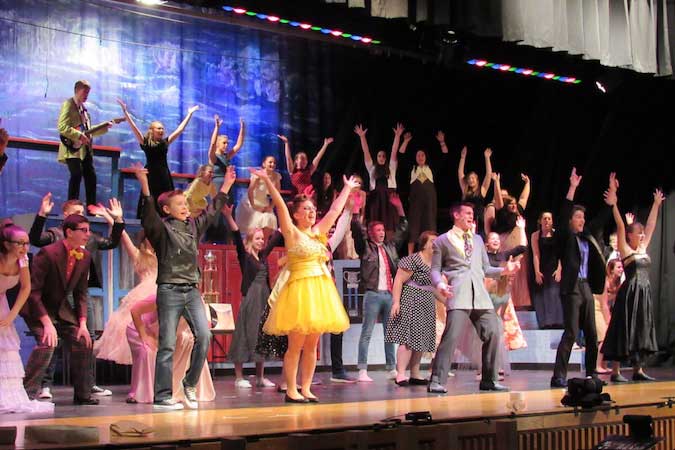 Photos by Kristina Gabalski
HOLLEY – Cast members of this year's Holley school musical production of Grease performed a number from the show on Thursday evening and encouraged everyone to attend the performances on March 10 and 11.
The Holley Middle School/High School auditorium was a sea of red and black and full of excitement and enthusiasm Thursday evening as students, parents, faculty, staff and community members came together to celebrate "Holley Strong."
"I'm proud to celebrate the good things about Holley," Middle School/High School Principal Susan Cory said in opening up the event which included a teaser of the upcoming school musical, Grease; presentations on the Holley community; the importance of assessment testing to students and the district; and an epic "Teacher Lip-Sync Battle" which pitted Elementary teachers against Middle School/High School teachers.
Cory said Holley Central School is the heart of the Holley community and that it is important to "celebrate more of the positive" aspects of the school.
The district ran out of red T-shirts with the new Holley Strong logo and Hawk. Cory said more will be available.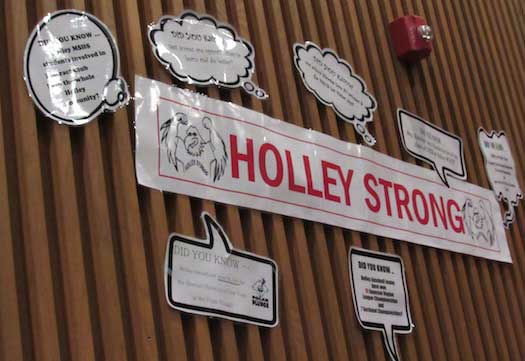 "Bubbles" of facts about the Holley community asked those attending, "Did you know…." and included information promoting community and school pride.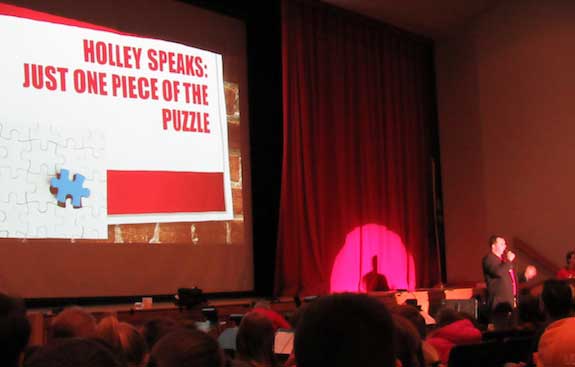 Teacher Nick D'Amuro, "Mr. D." discussed all the pieces of the "puzzle." "We want to see the entire piece of the puzzle," he said regarding student performance. "Students are not just test scores." D'Amuro teaches 8th Grade Social Studies and Contemporary Issues at the Middle School High School.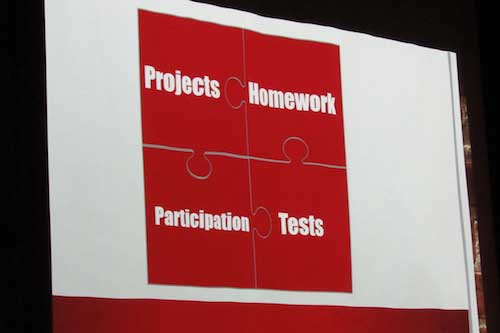 D'Amuro discussed how all the pieces of the student puzzle fit together and noted that Grades 3-8 assessments are part of completing that puzzle.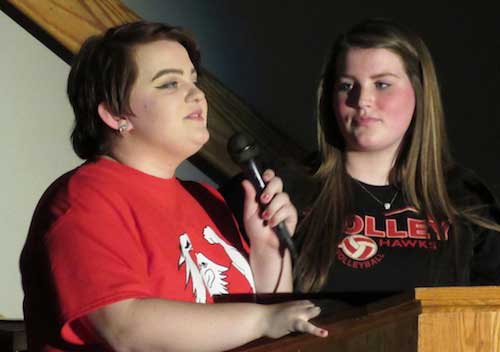 Seniors Kayla Thrower, left, and Jessica Sedore discussed challenges they have faced in their academic careers, particularly regarding mastering Chemistry during the "Holley Talk" portion of the event.  They stressed students should see challenges as opportunities and that failure can be managed, as it is only, "one part of the puzzle."
Thrower hosted the Holley Strong event. "Holley (Central School) is a home full of teachers who care," she said.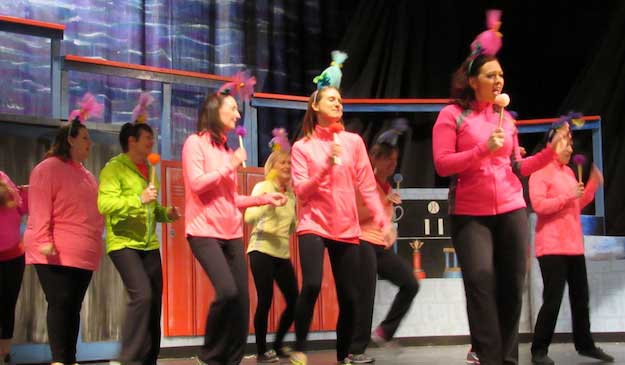 The Holley Strong event concluded with a Lip Sync Battle between Elementary and Middle School/High School teachers. Here, Elementary teachers perform during the first round.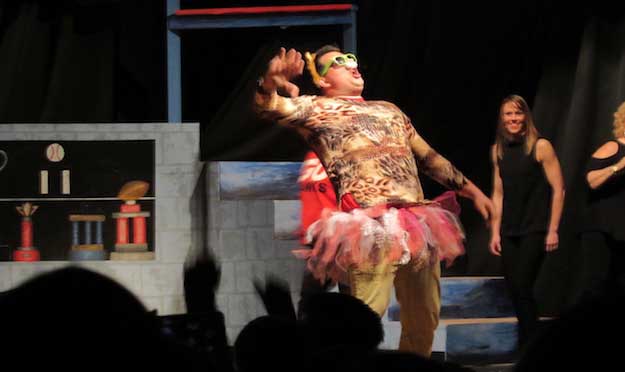 Teacher Nick D'Amuro wowed the crowd during the Middle School/High School teachers lip sync performance during the Holley Strong event at the school on Thursday.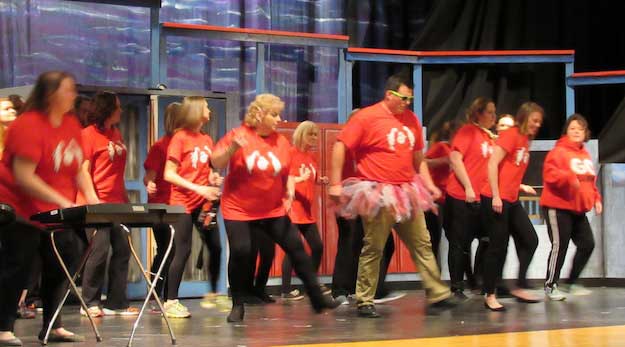 Middle School/High School and Elementary teachers performed together for the lip sync finale. Students voted on the winner and Elementary teachers were victorious by a narrow margin of 96-88 votes.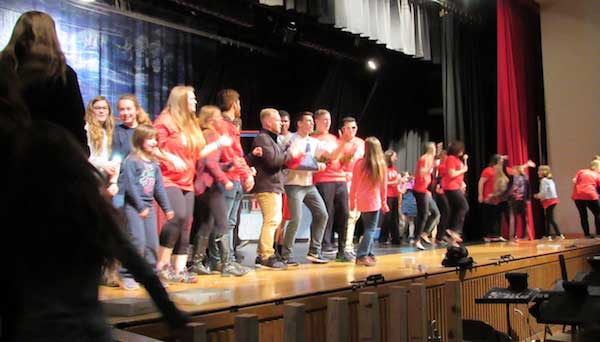 Teachers invited students to join them on stage during the lip sync finale.