Holley seniors get surprise from teachers and staff with special signs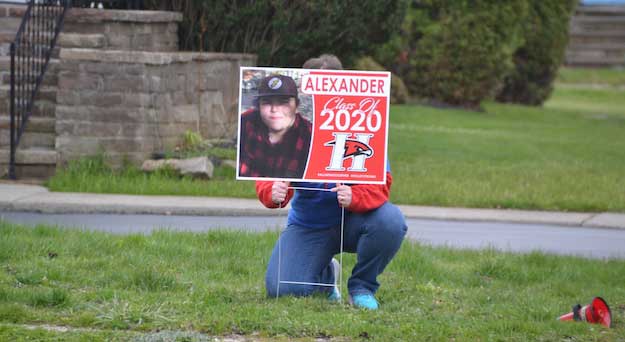 Photos by Tom Rivers
HOLLEY – Suzanne Lepkowski, senior class advisor for Holley, puts a sign in the front yard on North Main Street for Alexander Brimacomb.
The members of the Class of 2020 were paid a special visit today by a group of Holley teachers and staff, including Superintendent Brian Bartalo and Junior/Senior High School Principal Sue Cory.
They delivered signs to each member of the Class of 2020.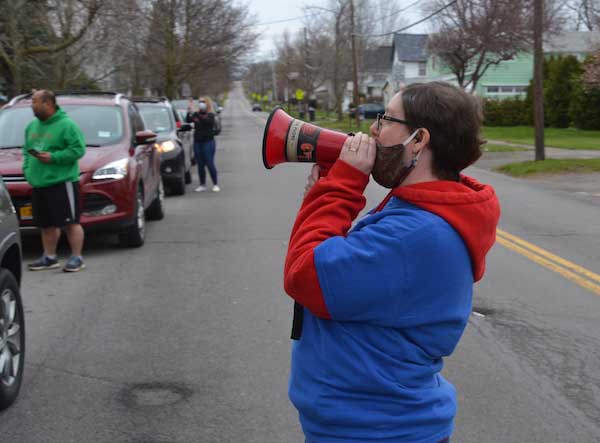 Suzanne Lepkowski, an English teacher at Holley, brought a mega phone with her and stood in the street to tell one of the seniors congratulations on their impending graduation. Lepkowski has been senior class advisor for 20 years. This is the first time in her lifetime a class has had their senior year disrupted by a pandemic. The students have been out of the school building for six weeks now.
There were several cars at each stop, honking their horns to try to get the seniors' attention to come outside and see their sign.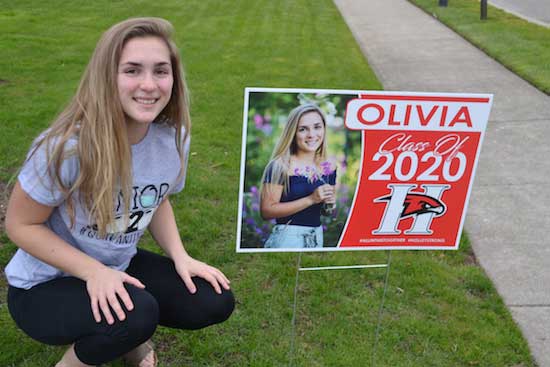 Olivia Radford, one of the 81 members of the senior class, poses with her sign after it was delivered by her soccer coach, Renee Wolf.
Radford said she is hoping the seniors can still have their prom and a graduation ceremony – "somehow or someway," she said.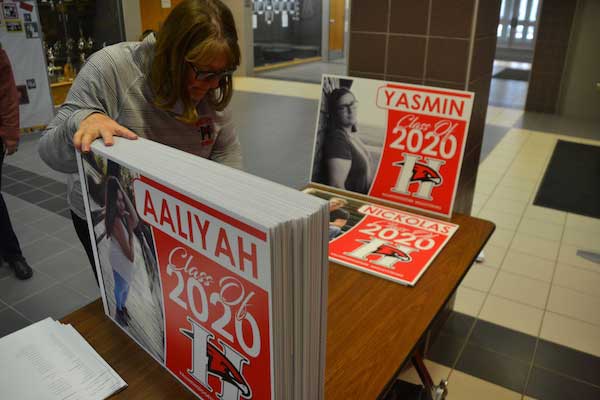 Roxanne Wagner, principal's secretary, helps get the signs organized before the team of teachers and staff went out to deliver them beginning at about noon.
Sue Cory, the principal, sent an email to staff to see if any of them were interested in sponsoring a sign for $10 each. She received an almost immediate reaction from teachers, bus drivers, cafeteria workers, clerical staff and administrators. They raised more than the $810 needed for the signs. The extra money will be donated to the senior class.
The signs were made by Keith Neale of 585 Print. Neale, who has two kids in the junior-senior high school, offered a deal on the signs.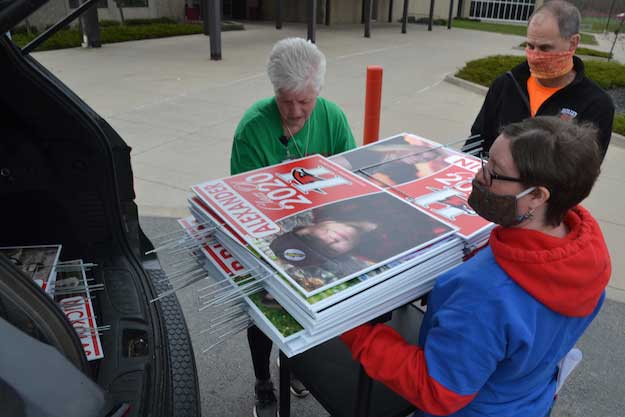 Suzanne Lepkowski and Penny Cole, a secretary in the guidance department, load the signs into the back of a vehicle with help from Brian Bartalo, the district superintendent.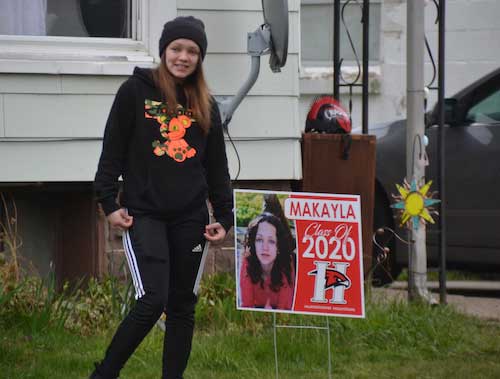 Makayla Famoly came out in the front yard to see her sign. She said she appreciated the gesture from the teachers and staff.
Makyla, 16, is graduating a year early. She is holding out hope students will be able to return to school this year.
"I just want to go to prom and walk the stage at graduation," she said.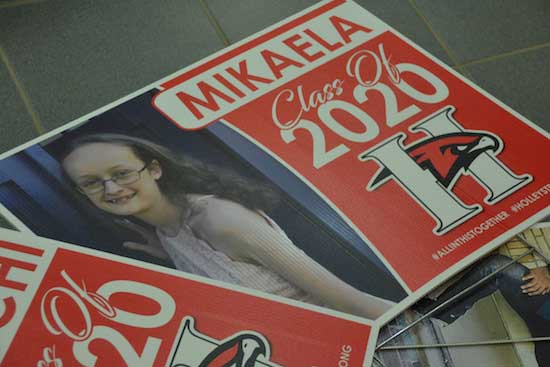 This sign is for Mikaela Auch, one of the seniors.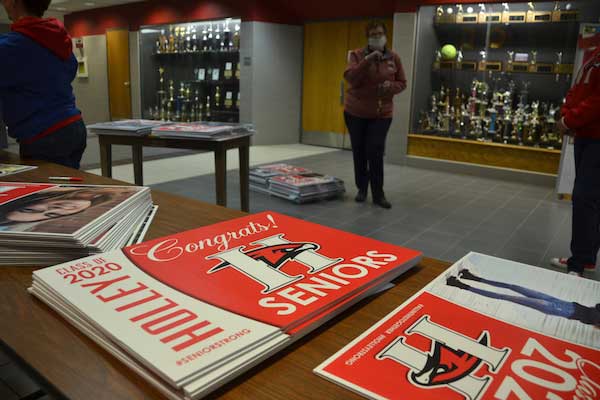 There are also some more generic signs celebrating seniors that teachers and staff requested to have in their yards. Sue Cory, the principal, is pictured in back.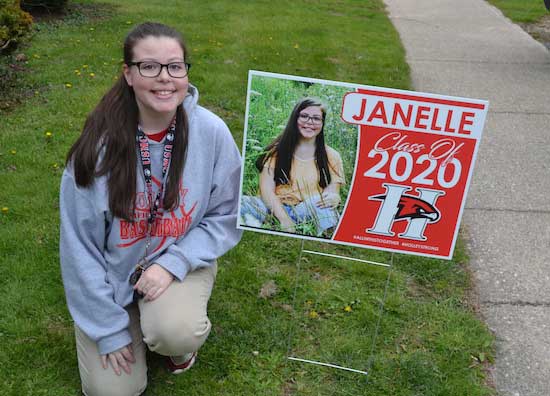 Janelle Miles was thrilled when her sign was dropped off today.
"I cried when they came up here," she said. "I wasn't expecting this. It was so nice because it's been really hard not seeing everyone."