Holley second-graders return to historical society's railroad depot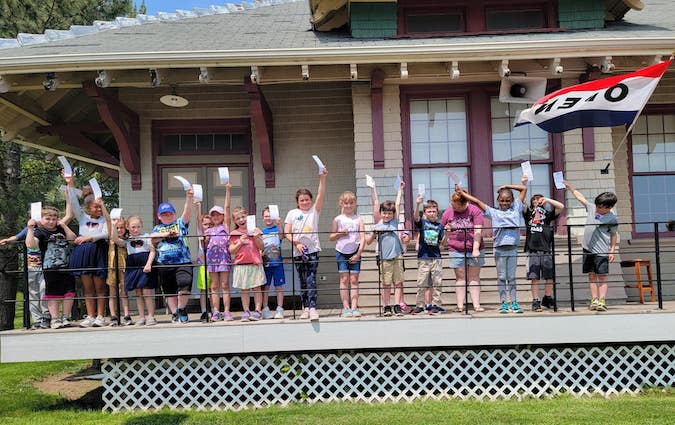 Photos courtesy of Dan Mawn
HOLLEY – This class of Holley second-graders wave tickets after visiting the railroad depot last week. The tickets were designed by the historical society to resemble original tickets from the New York Central Railroad.
Volunteers act as a conductor and ticket agents, punching the tickets for the students.
The depot was constructed in 1907. It was moved in 1988 to Geddes Street Extension and was turned into a museum about local history. Holley second-graders typically would visit the site each year to learn about Holley and Murray artifacts.
Students didn't come to the museum in 2020 or 2021 due to Covid restrictions, but they are back this year. Four classes of second graders visited the museum.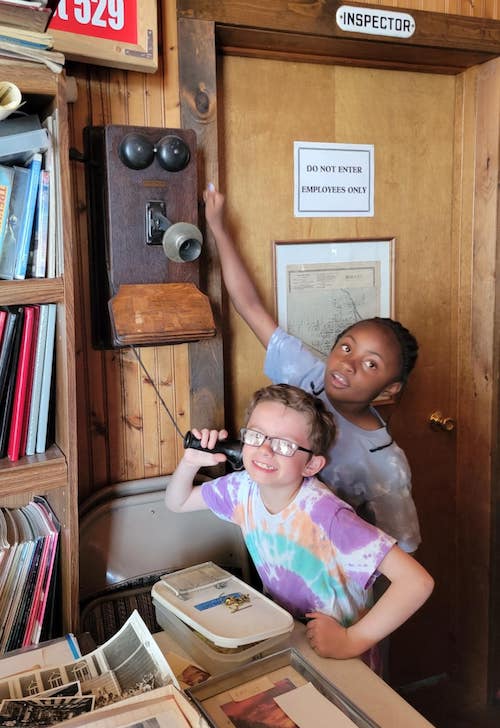 These students try an old restored telephone inside the museum.
"The kids are amazed by it since all they know are cell phones," said Dan Mawn, president of Murray-Holley Historical Society. "This one rings when the handle is cranked."
Mawn and the historical society volunteers also showed the students a working telegraph, which is a precursor to the telephone.