Holley Rotary welcomes new foreign exchange student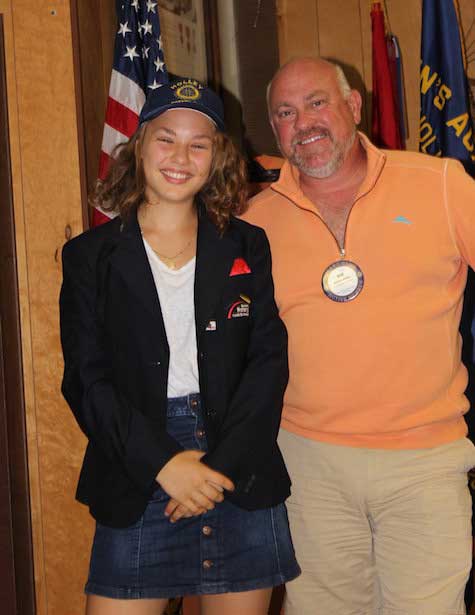 Photo courtesy of John Heise
HOLLEY – Holley Rotary Club President Bob Miller welcomes Janne Grasshoff of Berlin, Germany to the club's meeting on Monday.
Janne is Rotary's new inbound exchange student. Miller presented her with a club golf shirt and a club hat.
Janne will spend the school year in Holley. She follows Lara Braun of Switzerland as a Rotary exchange student at Holley. Rotary has welcomed exchange students to Holley for many years, and the Holley Club also sends Holley students to study abroad in other countries for a year.