Holley Rotary honors 2 members as Paul Harris Fellows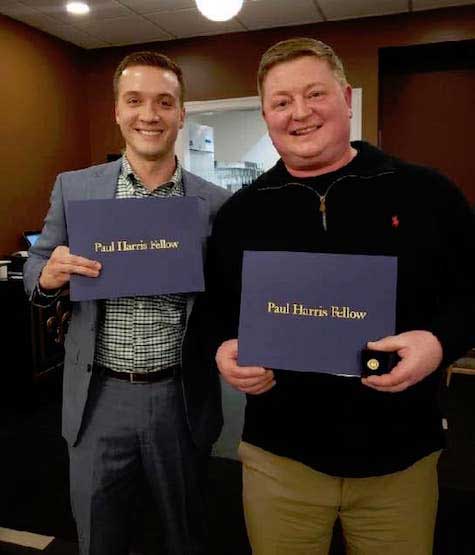 Photo courtesy of John Heise
HOLLEY – The Holley Rotary Club on Saturday honored two of its members as Paul Harris Fellows, the highest recognition given by a Rotary Club.
Josh Mitchell, left, is a past president of the Holley Rotary Club. He works as a funeral director at Christopher Mitchell Funeral Homes.
Brian McKeon is in his second term as the club's president. He works at TI-BA Enterprises in Rochester.
The Holley club's members decide who will be honored as Paul Harris Fellows. The club will make $1,000 contributions in each of their names to The Rotary Foundation.