Holley resident says canal tree-clearing led to more trees being toppled by wind today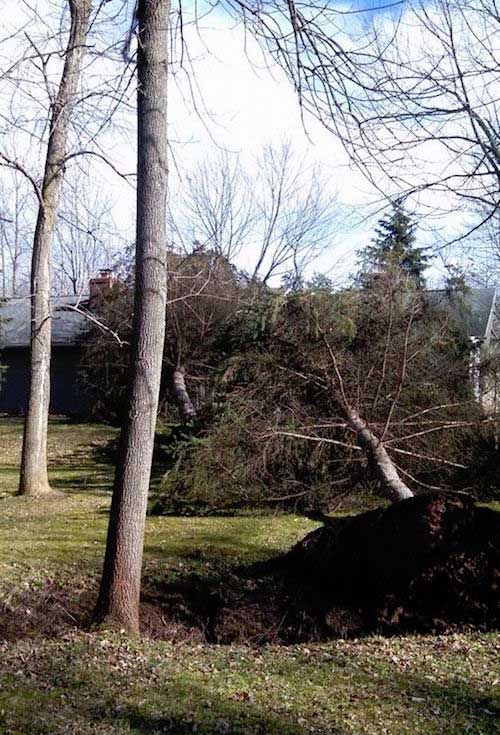 Photos courtesy of Kerri Neale
HOLLEY – The fierce winds today knocked down two trees at Kerri Neale's home that is just north of the Erie Canal. One of the trees landed on his house by the front door.
Neale has lived there for 40 years. He never had a tree come down from the wind, even last March when powerful winds left the majority of the county without electricity.
Neale said the tree-clearing in Holley along the canal left his property without a buffer to absorb strong winds. Today, the National Weather Service in Buffalo said the strongest gust in Orleans County was 47 miles per hour in Medina.
"We didn't have any damage in last March's wind storm," he said. "Today, we have a marginal wind storm and two trees come down."
Neale said a neighbor also had trees toppled by the wind today. Neale said his property gets hit harder by the wind since the tree clearing.
"Right after they cut the trees we noticed the wind chimes were rattling more and we had stuff blow over that never would," Neale said. "Even the snow drifts a little different."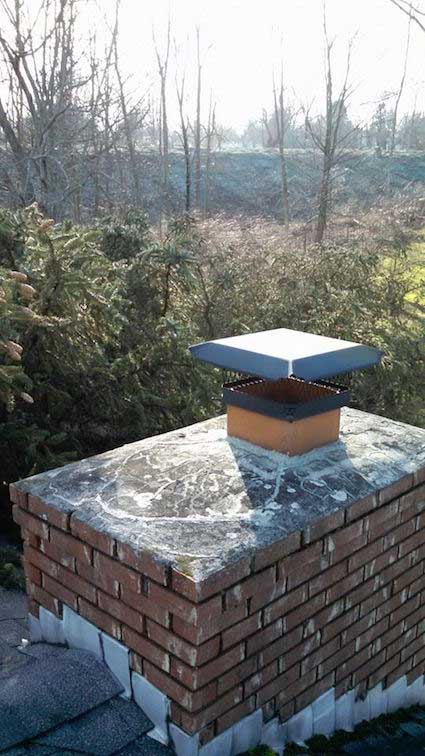 The trees came down about 2 this afternoon. Neale took this photo from his roof, looking over the fallen trees toward the canal.