Holley remembers those who made ultimate sacrifice for their country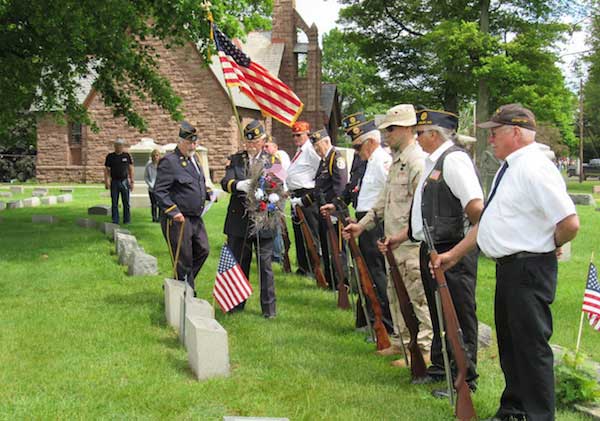 Photos by Kristina Gablaski
HOLLEY – The Holley community gathered today for their annual Memorial Day observance. The top shows a wreath-laying ceremony at Hillside Cemetery at the grave of soldier Jewell Buckman, who was killed in World War I.
Early morning showers forced the start of Holley Memorial Day observances inside.  Community members gathered at the Jewell Beckman American Legion Post 529 for speeches by local veterans, leaders and special guests. Post Commander John Pera encouraged those attending to "remember those who gave all."
Holley Central High School senior Jessica Mandigo read the poem, "In Flanders Fields," and Holley Mayor Brian Sorochty spoke of the meaning of freedom. He said the United States offers, "boundless opportunities," to its citizens because of the freedoms defended and preserved by those who, "paid the ultimate price to protect our country and the freedoms we enjoy everyday," Sorochty said.  "I thank God for the wonderful country we live in."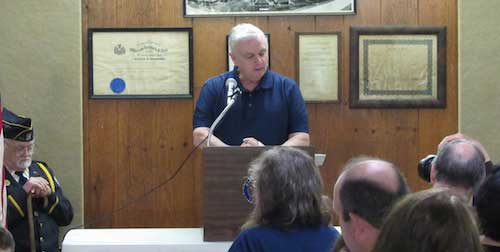 Michael Keene, author of "Vietnam Reflections:  The Untold Story of the Holley Boys,"attended Memorial Day observances in Holley and spoke during ceremonies at the Jewell Buckman American Legion Post this morning. He said the eight young men Holley lost during the Vietnam War received 40 medals for combat and valor but, "were more than soldiers or heroes," they enjoyed many of the same past times young people in the community enjoy today.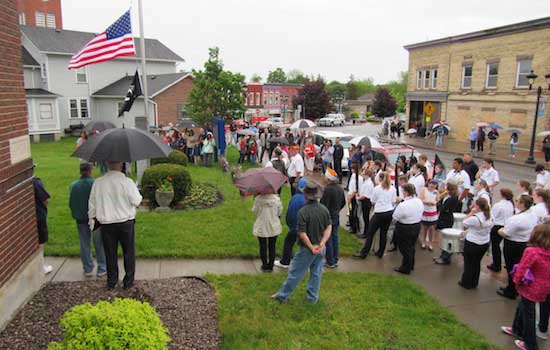 Community members gathered outside the Jewell Buckman Post following speeches for placement of wreaths at the Memorial in the Public Square.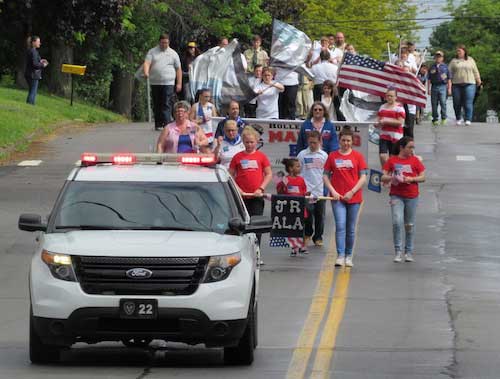 Sunshine began to break through the clouds as the parade processed south on Main St. (Rt. 237) to V.F.W. Post 202.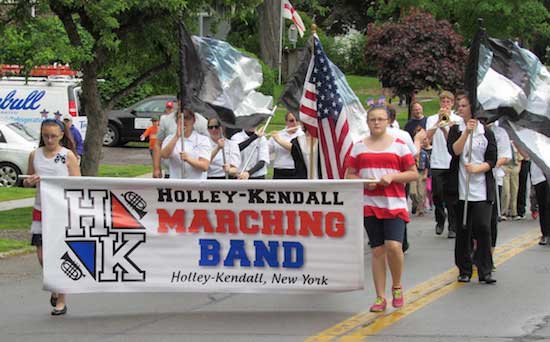 This year's parade included the debut of the newly formed Holley-Kendall Marching Band comprised of students from Holley and Kendall schools.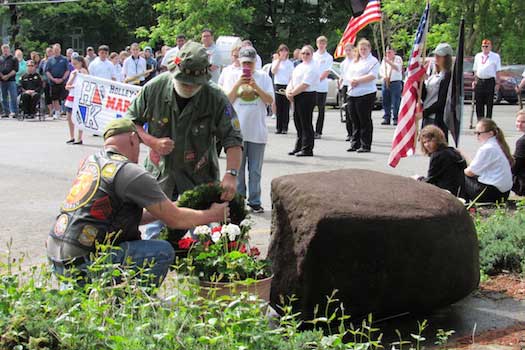 A wreath was laid at the memorial at the Holley V.F.W.  Three flowers were also placed – a white carnation symbolizing purity; a red carnation symbolizing the heroic war dead and their defense of the United States of America; and a blue carnation symbolizing eternity.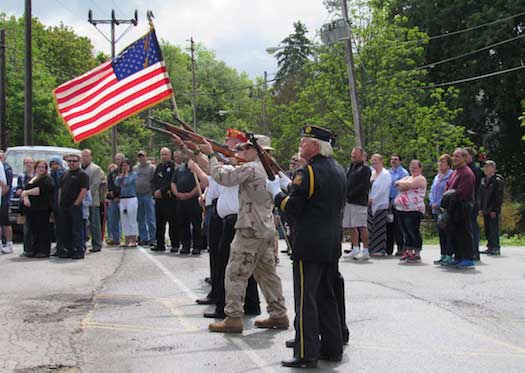 The salute by the Honor Guard at the Holley V.F.W.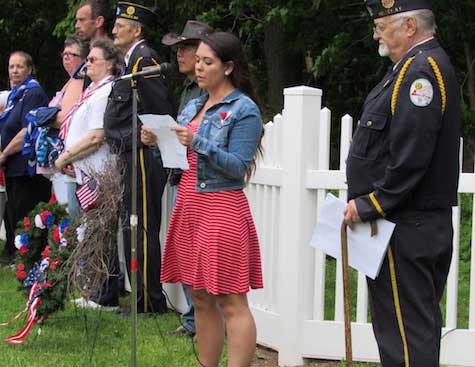 Holley Central alum Nicole Boyle reads "The Gettysburg Address" during ceremonies at Hillside Cemetery.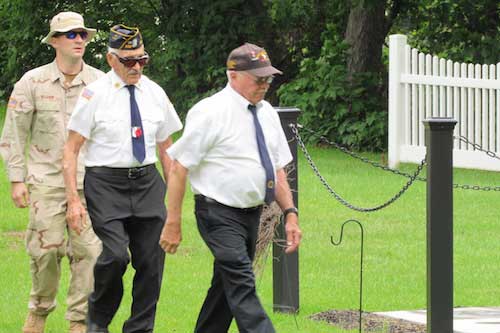 Three generations of combat veterans in the Wagner Family – Hank, WWII; son, Jerry, Vietnam; grandson J.J., Afghanistan, placed a wreath from the Jewell Buckman American Legion Post at the flagpole/veterans memorial in Hillside Cemetery.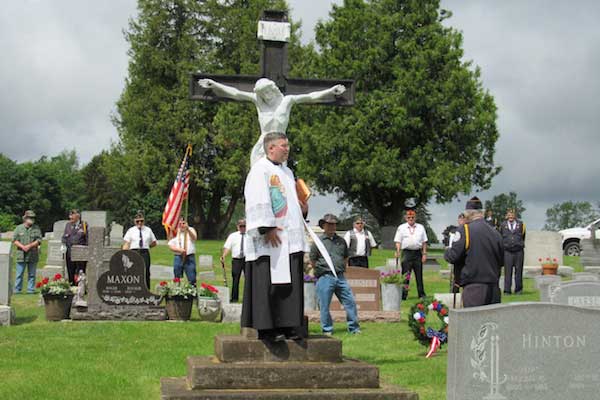 Ceremonies concluded at Holy Cross Cemetery with prayers for deceased soldiers offered by Fr. Mark Noonan, pastor of St. Mary's/St. Mark's Roman Catholic Parish.