Holley recognizes residents 90 and older for their long-time service to community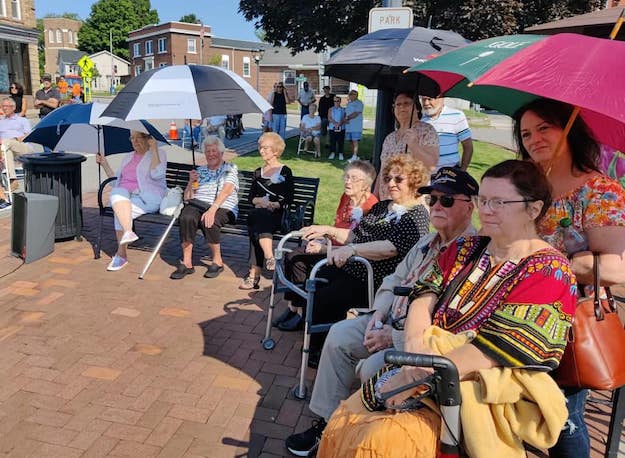 Provided photos
HOLLEY – The Village of Holley last Friday recognized a group of senior citizens 90 and older for their many years of dedication.
The residents were first recognized in the Public Square near the Salisbury Fountain before moving to an indoor reception at the Community Free Library.
Residents recognized include Dorothy Barringer, Rhoda Broekhuizen, Roy Bubb, Virginia DeFilipps, Rose Gifaldi, Louise Lusk, Arlene Mawn, Lorraine Pera, Jane Petta, Edna Ruggeri, Pauline Stazie and Norman Wheeler. Clark Knapp also was recognized posthumously.
The top photo shows from left: Dorothy Barringer, Jane Petta, Louise Lusk, Arlene Mawn, Pauline Stazie and Norman Wheeler (pictured with two of his daughters).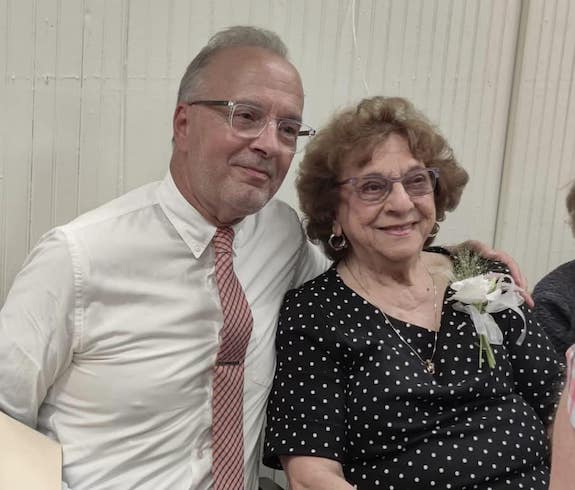 Pauline Stazie, one of the honorees, is pictured with Mayor Mark Bower, one of her former kindergarten students. The village presented the honorees with a village pin and Bower read a proclamation, praising their long commitments to Holley.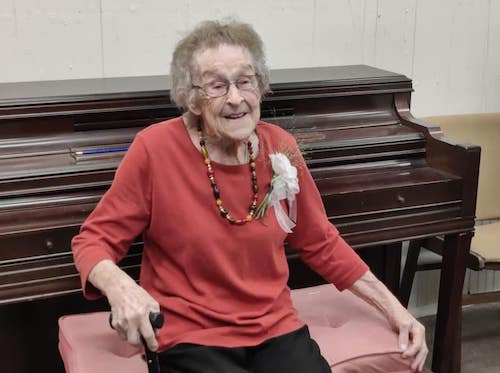 Honoree Arlene Mawn enjoys the reception at the library.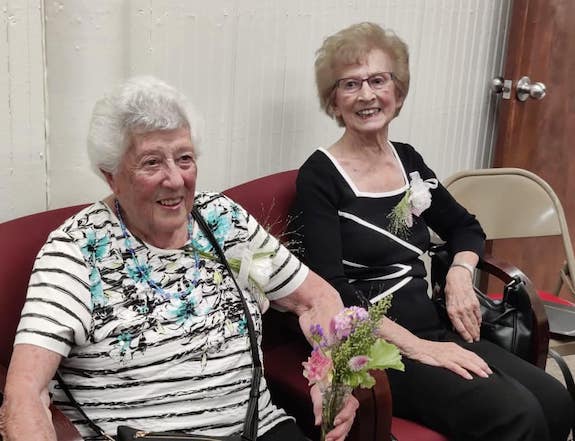 Jane Petta, left, and Louise Lusk were both honored by the village.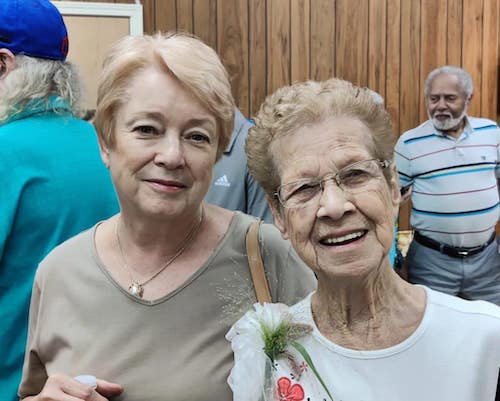 Lorraine Pera, right, is joined by her sister-in-law, Ingrid Lestorti.