Holley passes the boot for fire department youth group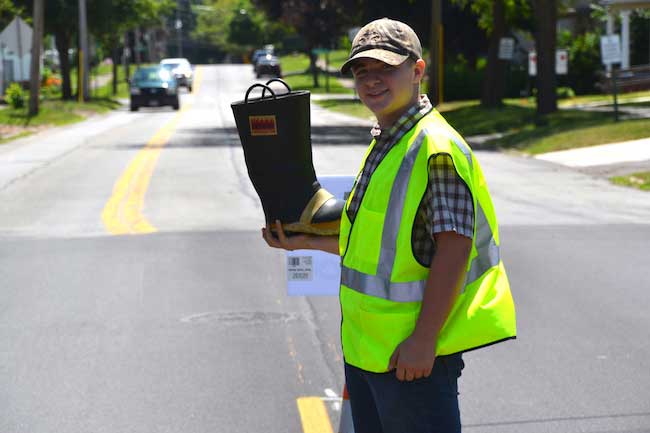 Photos by Tom Rivers
HOLLEY – Jared Bowen, a member of the Clarendon, Holley, Hulberton Fire Youth Group, was out early this afternoon in a boot drive to raise money for the youth group, which includes 14 teens in the Clarendon, Holley and Hulberton communities.
The youth group started about five years ago. The students learn First Aid and CPR, and practice hose advancement skills, extrication and patient packaging, and also learn about firefighting tools on the trucks.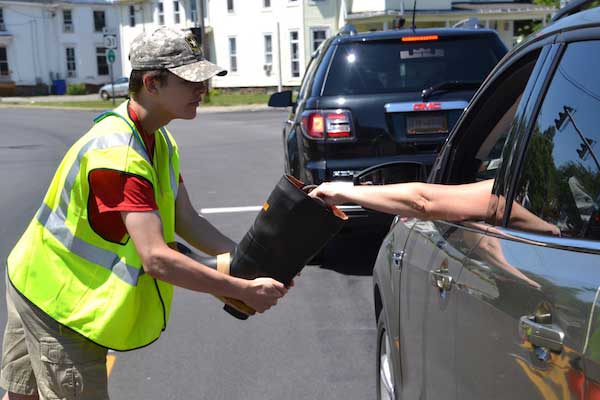 Mike Snell, a member of the youth group and also a new member of the Holley Fire Department, collects a donation today.
The money will help pay for field trips for the students. In September, they are headed to New York City to see the Sept. 11 memorial. There were 343 firefighters killed in NYC during the Sept. 11, 2001 terrorist attack.