Holley mayor says festival 'a big success'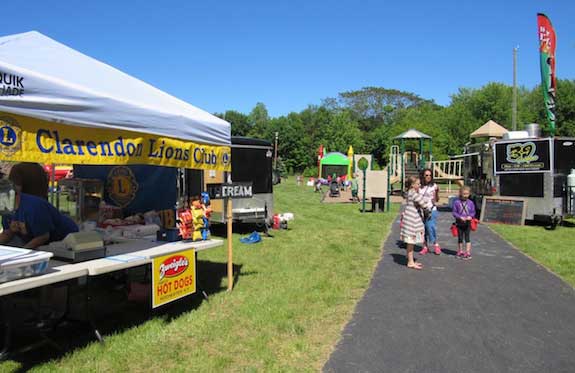 Photos by Kristina Gabalski
HOLLEY – The Clarendon Lions Club had a stand with food and beverages during today's Holley June Fest..
Mayor Brian Sorochty called the event, "A big success…. traffic has been steady all day."
He thanked members of the committee that worked to re-organize the annual event after it took a hiatus in 2016.
"The committee is the same group of people who work on the Festival of Lights event (in December)," Sorochty said.
He also thanked the Holley Central School District, which organized this year's 5K race, and village staff who volunteered to help make the day a success.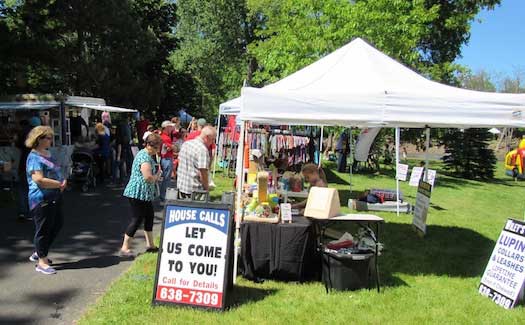 June Fest activities continued through the late afternoon with music, food, games and local vendors.
Krista Wiley-Neale is a member of the committee which organized this year's return of June Fest. She said she is happy that June Fest is back. She said the committee worked to make the event appeal to families from the area and to give it a welcoming, small-town feel.
"We welcome new volunteers and new ideas," Wiley-Neale said.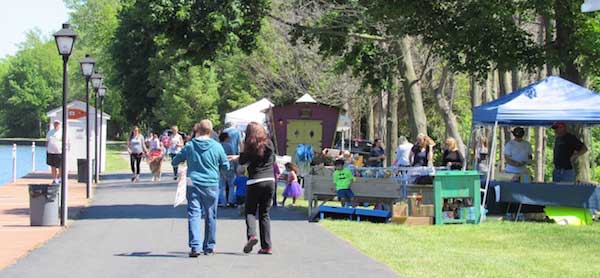 Families and their pets enjoy strolling along the Erie Canal Saturday afternoon in Holley. June Fest activities centered around the village park on the canal.
Numerous vendors lined walkways with merchandise and food. Orleans County Historian Matthew Ballard gave talks at noon and 3 p.m. at the Gazebo about the history of the Erie Canal – especially pertinent as 2017 marks a state-wide celebration of the bicentennial of the start of construction of the canal.
"I am discussing the general history of the canal and how  the canal impacted Holley," Ballard said.
Holley Community Free Library Director Sandra Shaw said she learned much from Ballard's talk. She said she was enjoying the June Fest activities.
"It's wonderful seeing people come out and support local businesses," Shaw said.