Holley lights community tree, welcomes Santa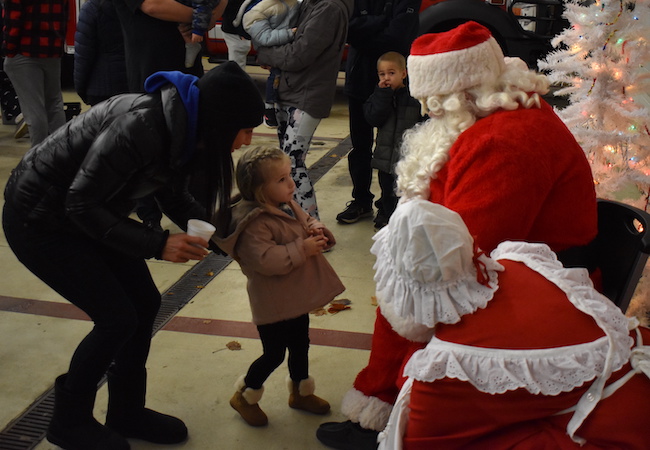 Photos by Tom Rivers
HOLLEY – Emelia Logsdon, 2, and her mother Lauren Logsdon visit with Santa in the Holley fire hall this evening after the village's annual tree-lighting ceremony in the Public Square.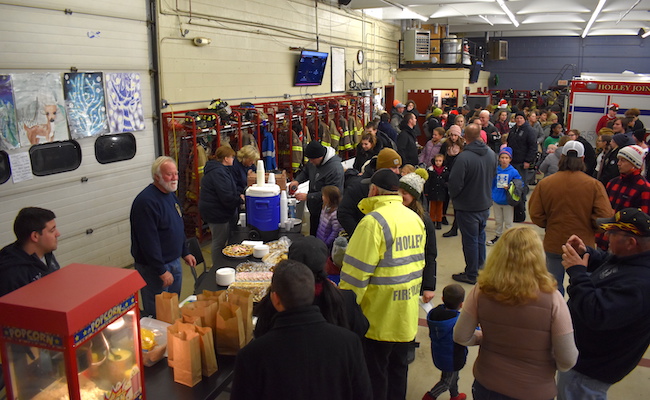 There was a big crowd gathered in the fire hall for snacks while they waited for Santa and Mrs. Claus.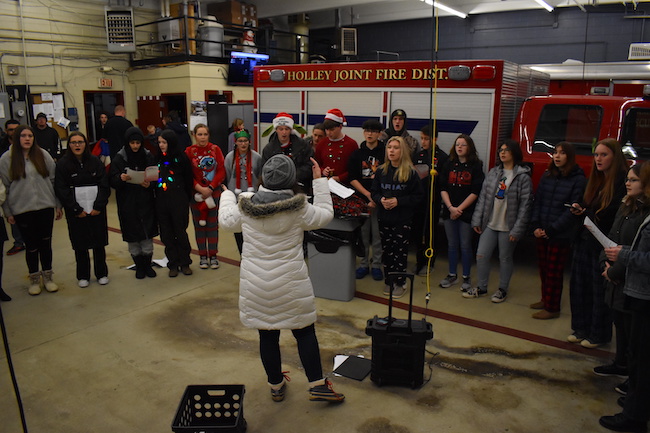 Kelly Marzano, Holley's high school chorus teacher, leads the group while the sign Christmas carols.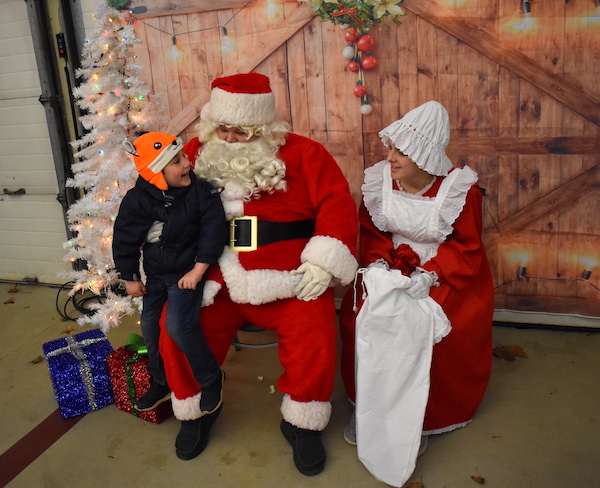 Greyson Thorn, 4, of Holley is happy to meet Santa and Mrs. Claus.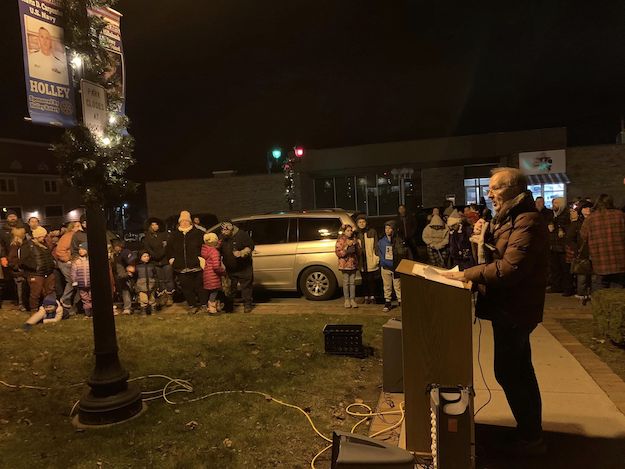 Holley Mayor Mark Bower reads the names of the Holley residents who were remembered with memory bulbs as part of the tree-lighting ceremony. Bower said the holiday season can be difficult for families and friends who are missing loved ones.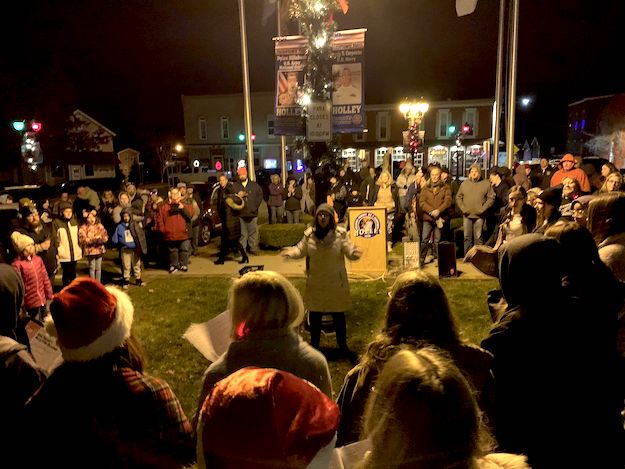 Marzano directs the chorus while it sings carols and Christmas songs, including "Silent Night" prior to the tree-lighting.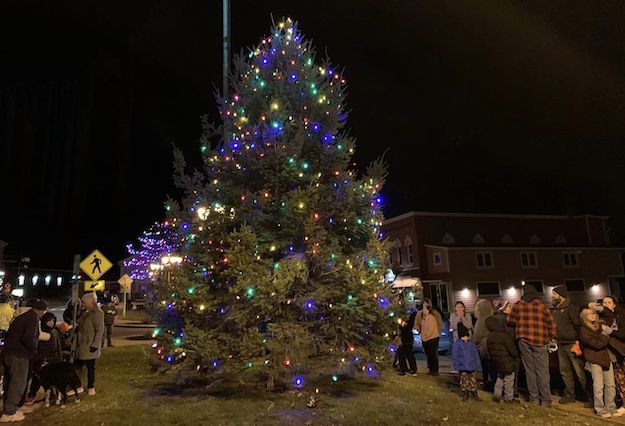 The tree is lighted up in the Public Square after Mayor Bower read the names of people recognized with memory bulbs.