Holley library doing free-book Fridays, reopening building on July 6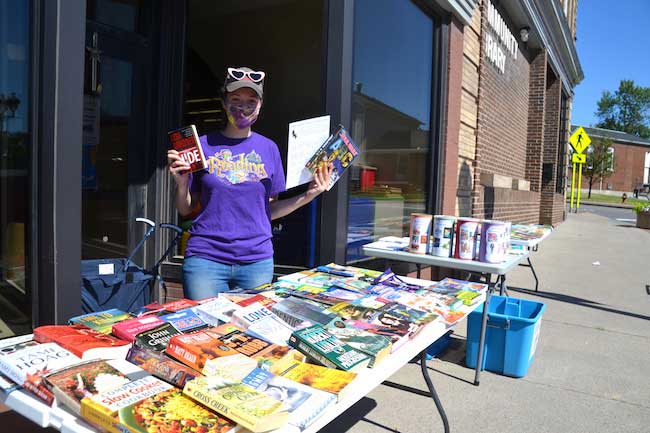 Photo by Tom Rivers
HOLLEY – Grace Azzolino, the children's librarian at Community Free Library in Holley, holds some of the books that were available for free at the library today.
Community Free Library will be doing a free-book Friday twice a month through the summer. Many of the books were donated to the library to be given away during the June Fest. But that festival scheduled for June 6 was cancelled.
The library has been open for pickup only, but that will change on July 6 when the building reopens to the public. Library users will need to do social distancing and will be asked to wear a mask inside.
The library will also be hosting a summer reading program.