Holley library celebrates Art Week during winter break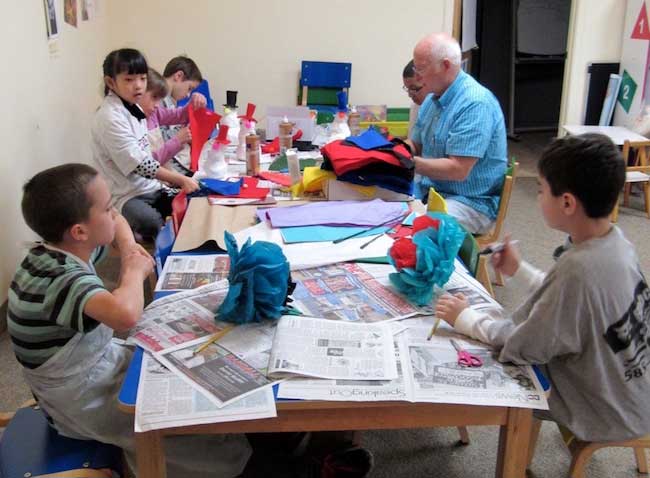 Photos by Kristina Gabalski
HOLLEY – February Break week once again this year provided an opportunity for creativity at the Community Free Library in Holley. The annual Art Week wrapped up on Friday. Retired Holley Central School art teacher Laurence Dabney guided participants through projects each day.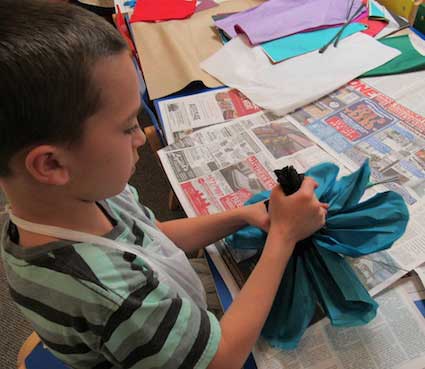 One of Friday's projects featured large colorful flowers made from tissue paper. Here, 9-year-old Peyton Wright prepares to fluff the black inner petals of his turquoise creation. The program is open to youth in grades 3, 4 and 5.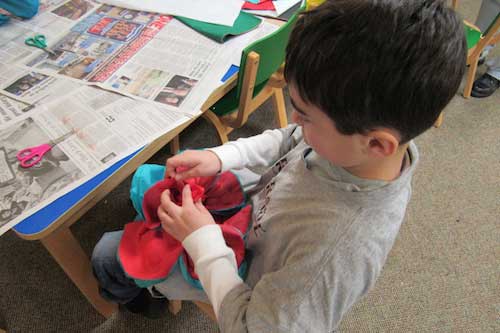 Nine-year old Max Pilon also created a large tissue paper flower.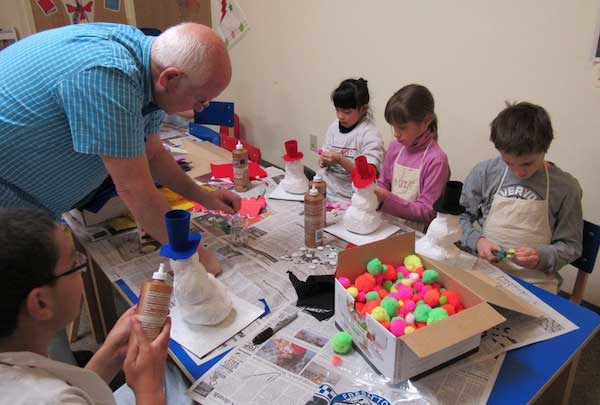 Laurence Dabney assits participants in making snowmen from paper mâché.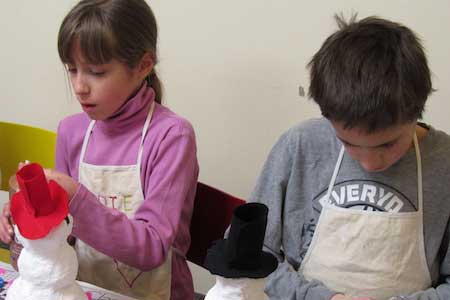 Sadie and Luke Gregoire, both 9, concentrate on their snowmen creations. Art Week participants met in the children's room at the library. The sessions ran for one hour every day.