Holley kindergartners have early Thanksgiving feast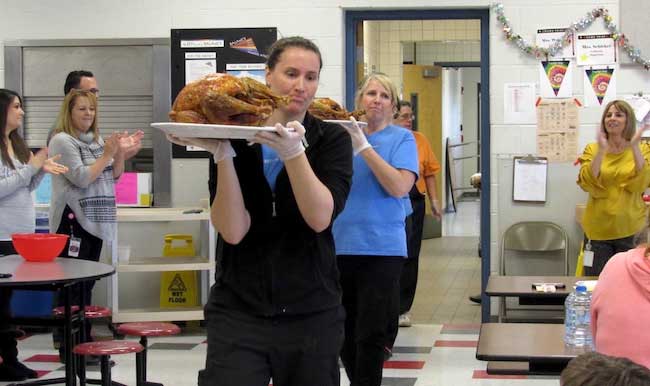 HOLLEY – Holley kindergarten students and their guests celebrated Thanksgiving this morning with a feast with all the trimmings in the elementary cafeteria. When three perfectly roasted turkeys were brought out from the kitchen, the crowd broke into loud applause.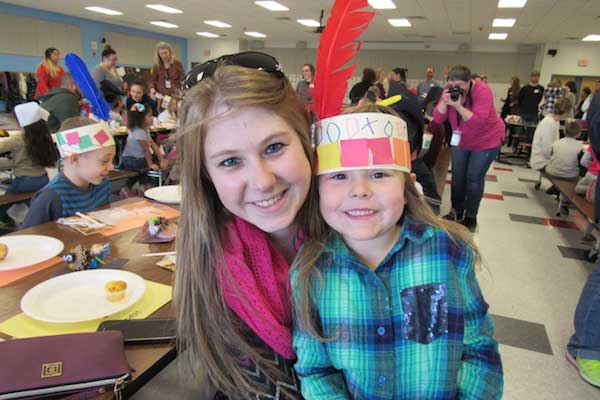 Mom and daughter Jessica and Paysen Soehner wait anxiously for their meal.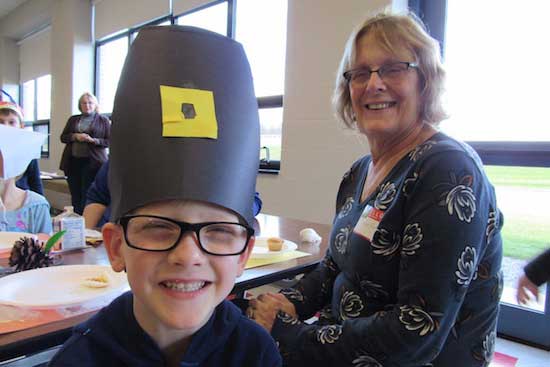 Clayton Vonglis was joined by his grandma, Barbara Fink.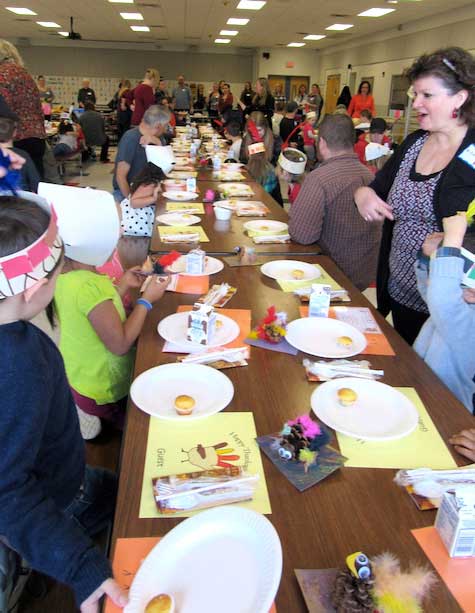 Each of the three kindergarten classes had its own table.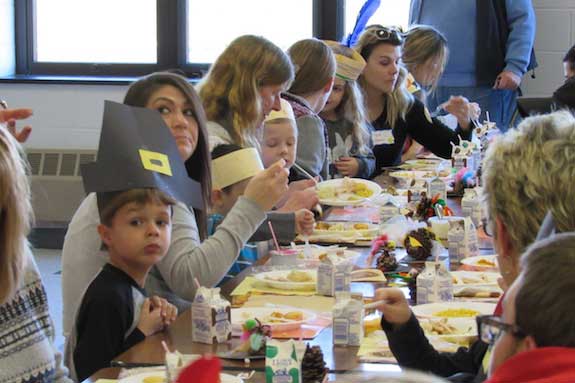 Kindergarteners and their families dig in to turkey and all the trimmings.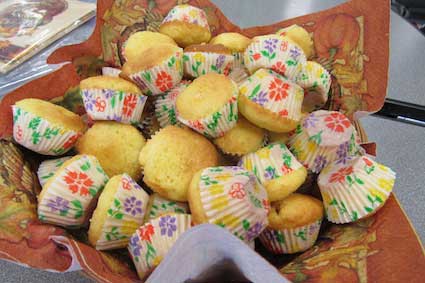 Kindergarteners made the muffins and butter for the feast themselves.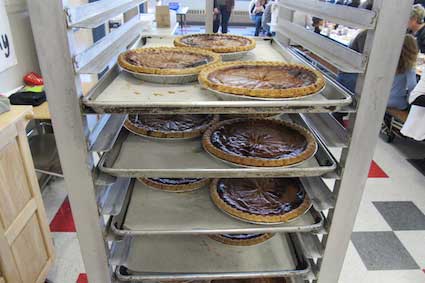 A bakery rack filled with pumpkin pies is ready to serve for dessert.