Holley kicks off spring musical season with Wizard of Oz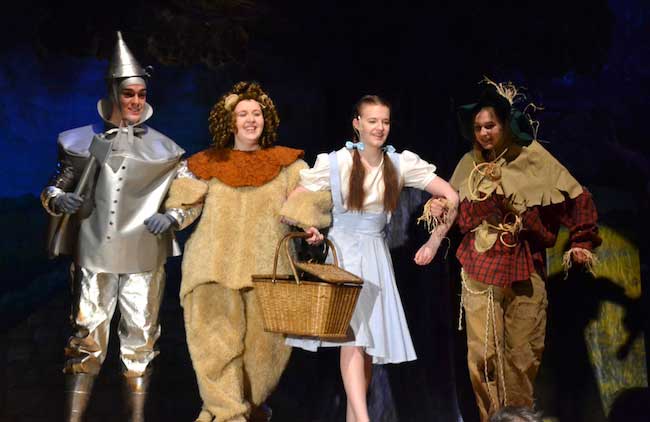 Photos by Tom Rivers
HOLLEY – It's high school spring musical season and Holley High School's Theatre Department will be performing three shows of The Wizard of Oz on Friday and Saturday.
The top photo is from this afternoon's rehearsal and includes Matt DeSimone as the Tin Man, Sonya Kordovich as the Cowardly Lion, Hannah Bailey as Dorothy and Nina DiLella as the Scarecrow.
Dan Burke has been directing the Holley shows for 27 years. This is the first time he has directed The Wizard of Oz. He said Holley has the students with the zany personalities and talent to put on the show.
The Holley cast includes 60 students, 25 more in stage crew, and four helping with makeup, and six others that painted some of the set pieces.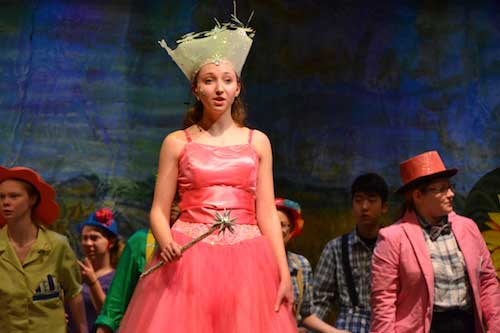 Hanna Waterman portrays Glinda, the Good Witch. She is shown in Munchkinland.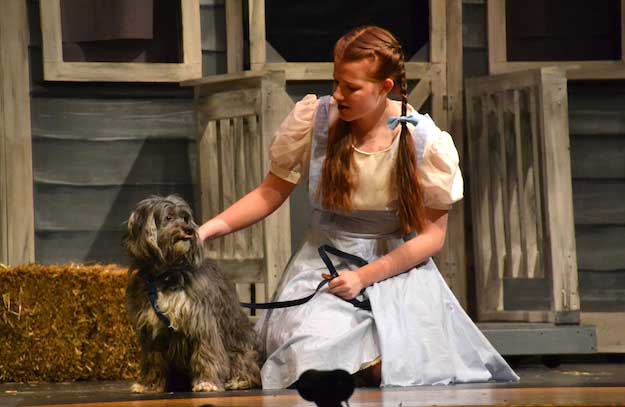 Hannah Bailey is Dorothy and Toto is Oscar Harrington. Holley has a different student playing Dorothy for each of the three shows. Hannah is Dorothy for the 7 p.m. show on Saturday, while Abrianna Kruger is Dorothy on Friday and Jocelyn Cervone has the part on Saturday for the 2 p.m. show.
Holley rotates the lead roles and some other parts, so it isn't the same students in those key roles for all three productions.
"It's important to be inclusive and make sure every kid has a visible presence on the stage," Burke said. "For a small school to put out three casts and put on the shows we do, it says a lot about the kids we have."
Burke is the high school biology teacher and also coaches varsity baseball. He said the musical draws together students from different backgrounds and interests.
"The kids get to know each other," he said. "They are working on a common goal."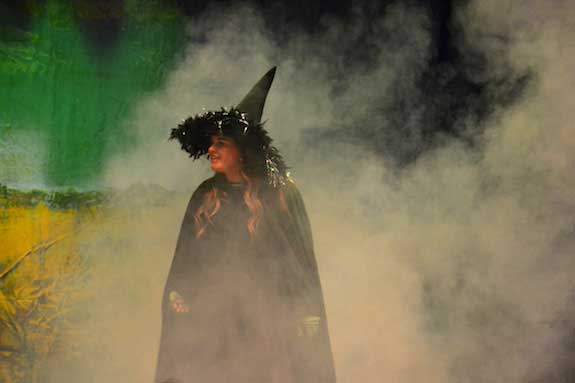 Jessica Sedore is the Wicked Witch of the West on the Saturday night show. Cheyan Palmer and Callie Updike also perform in the role.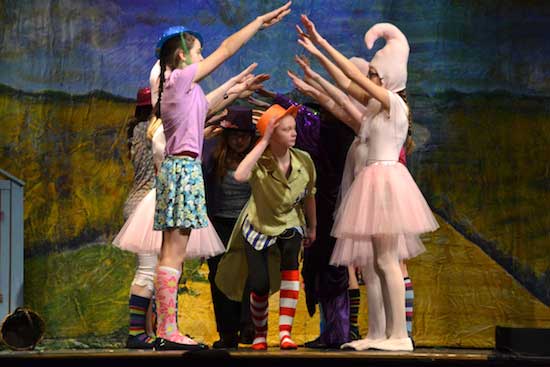 Cory Spychalski is the mayor of Munchkinland. She makes her entrance after realizing Dorothy's house landed on one of the Wicked Witches.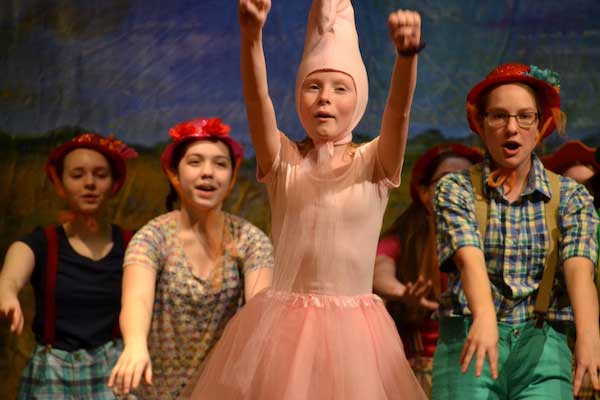 The munchkins are happy to see a nemesis, the Wicked Witch of the East, is dead.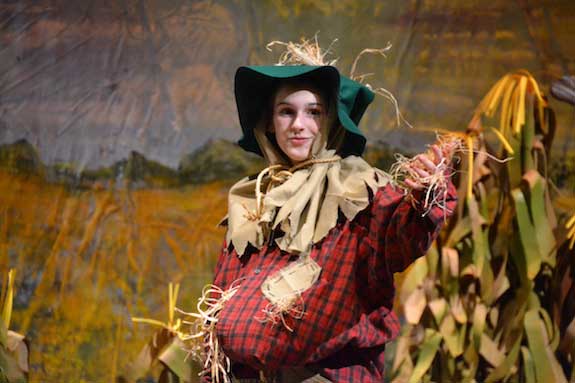 Nina DiLella plays the Scarecrow on Saturday night. Matt Skehan plays the part as well.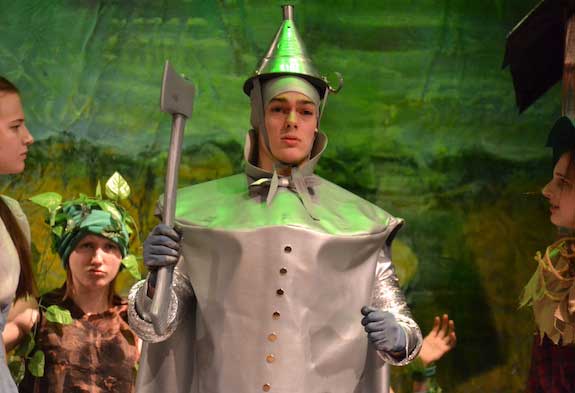 Matt DeSimone is the Tin Man on Friday and Saturday nights. Dalton Thurley plays in the role on Saturday afternoon.
Holley has shows on Friday at 7 p.m., and Saturday at 2 and 7 p.m. For more information about tickets, click here.