Holley June Fest features parade, lots of activities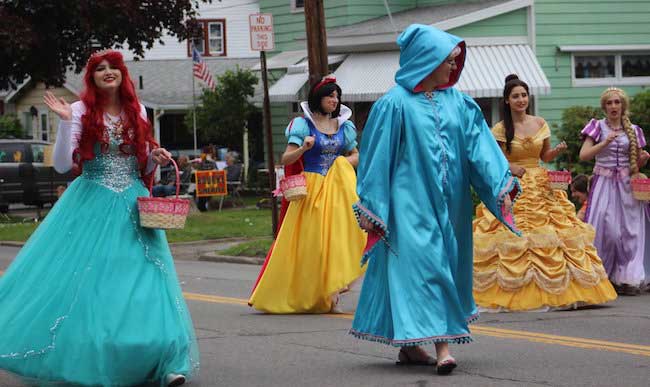 Photos courtesy of John Heise
HOLLEY – The Holley community celebrated its June Fest today with activities throughout the day, including a parade from the school through the Public Square.
The top photo shows a group from Enchanted Princess Parties of Rochester. The characters were available to pose for photos after the parade.
This was the first time the group joined in a community parade.
"We had so much fun," said Jennifer Norton, owner of Enchanted. "The kids were all so happy. The town did a great job with the event."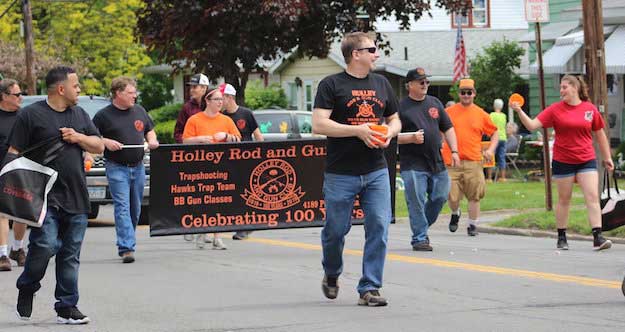 Kerri Neale, center, joined the Holley Rod and Gun Club in promoting the club's 100th anniversary this year.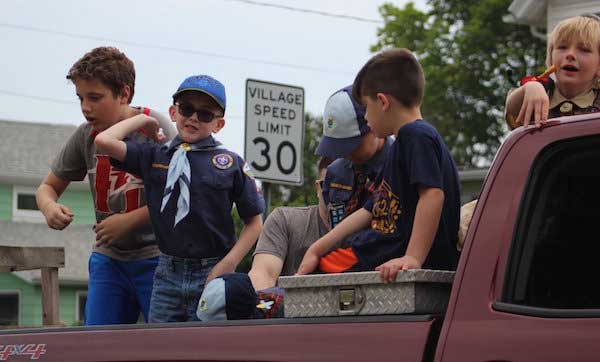 Cub Scouts toss candy to spectators along the parade route.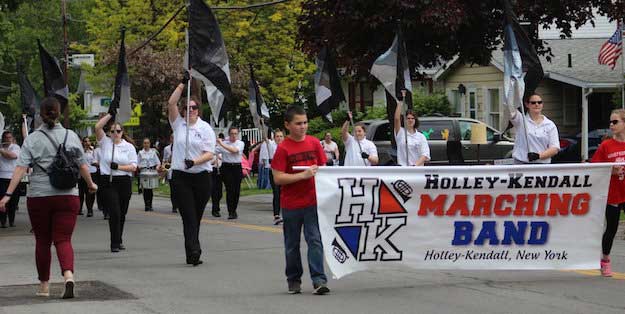 The combined Holley-Kendall Marching Band gave an energetic performance.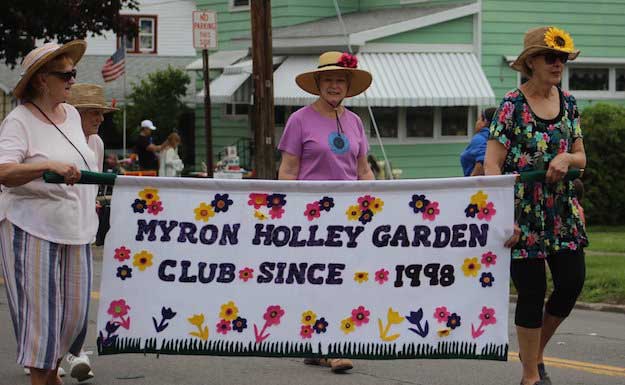 The Myron Holley Garden Club was among many community organizations in the parade.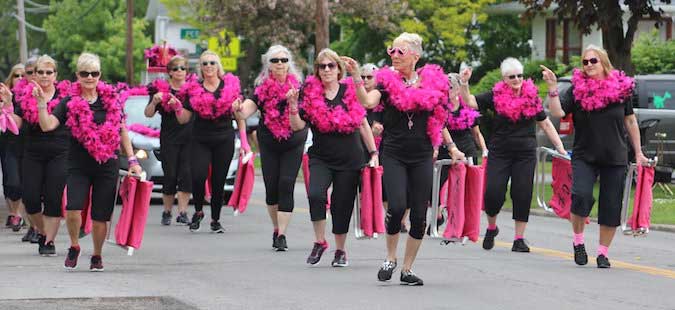 The Kendall Lawn Chair Ladies remain a popular presence in the local parade.
After the parade, there were many activities at the canal park and trail, including wine and beer tasting, bands, a climbing wall, face painting, balloon twisting, a chicken barbecue and other craft and food vendors. Fireworks were scheduled to cap the day.
The festival began with yoga at the falls followed by the annual 5K Jim Ferris Memorial Race.