Holley Interact students help at Open Door Mission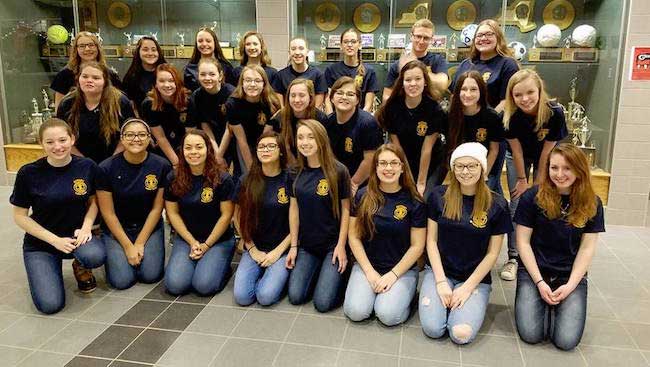 Provided photos
The new student organization at Holley Central School, the Holley Interact Club, spent Thursday helping at the Open Door Mission in Rochester.
The Interact Club is sponsored the Rotary Club and includes high school students.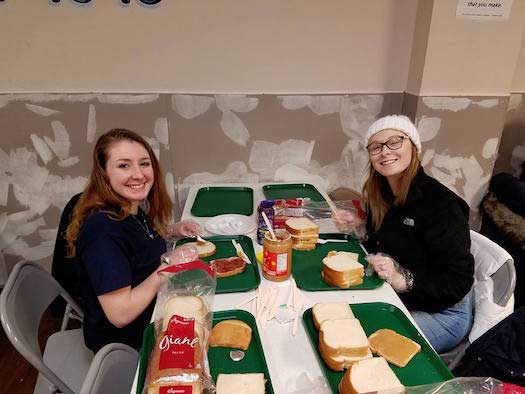 The Interact Club formed after two Holley students, Jessica Mandigo and Makenzie Ferranti, attending a Rotary sponsored youth conference last year.
Evinn Neadows, a Holley art teacher, is the Interact advisor. She was the Interact president when she was in school at Lewiston.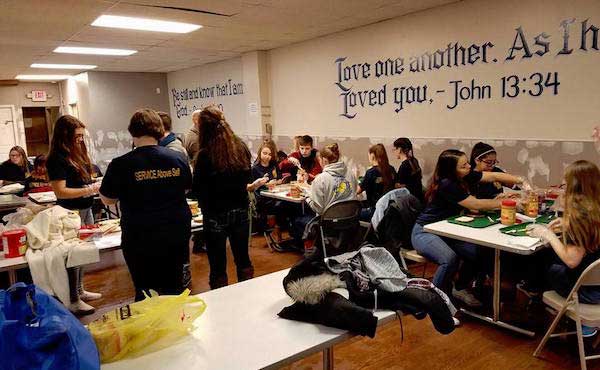 Students helped make sandwiches at the Open Door Mission.
Jessica Mandigo, the Holley Interact President, posted this statement on the Holley Rotary Club Facebook page:
"Today I had the opportunity to go to Open Door Mission with our school's Interact Club, and it was truly such an eye-opening experience. I am so very grateful to have been given the chance to volunteer at such an amazing place and make over 50 lunches that they necessarily wouldn't have without the help of volunteers. Doing what I did today makes me appreciate the things that I have like food, heat, hygiene products, a place to sleep, etc, so much more now.
"We take everything for granted because that is just human nature. Take a minute and really appreciate the things that you do have because they are things that, unfortunately, not everyone has. Go out and volunteer at a place like Open Door Mission. It costs nothing, and means more than the world to people who don't have the things that we take for granted."