Holley gets all-clear after gas leak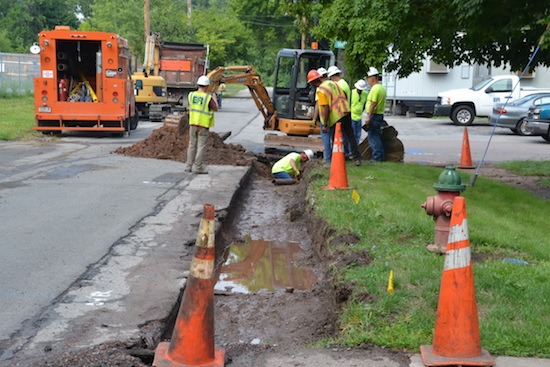 HOLLEY –NYSEG employees work to repair a gas leak on a main at the corner of Van Buren and Jackson streets this morning.
Village residents have been given the all-clear to open windows after the gas leak. A 2-inch main was hit at the corner of Van Buren and Jackson streets after 7 this morning. Keeler Construction has been working to install a water main on Jackson Street near the former Diaz Chemical plant.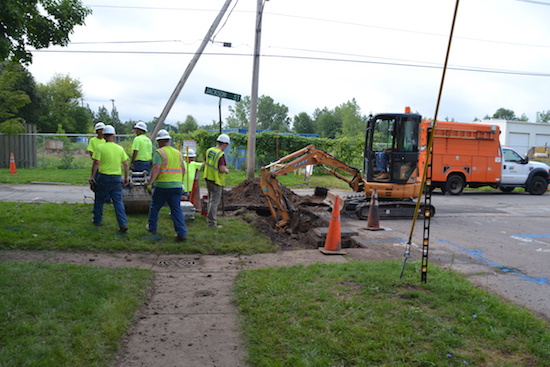 Crews from NYSEG arrived about 8:30 and had the gas line shut off around 9:30.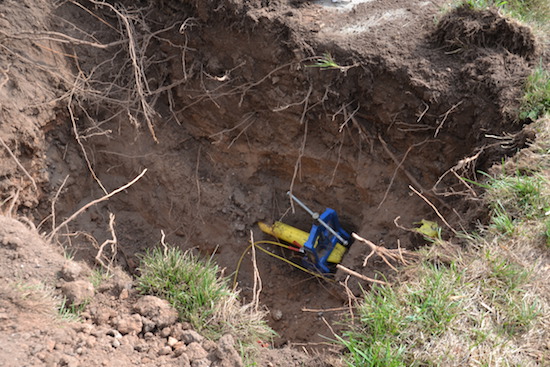 The company dug three holes – on Van Buren, Geddes and Jackson streets – to turn off the gas leading to the leak. This photo shows a closed off gas line on Van Buren Street.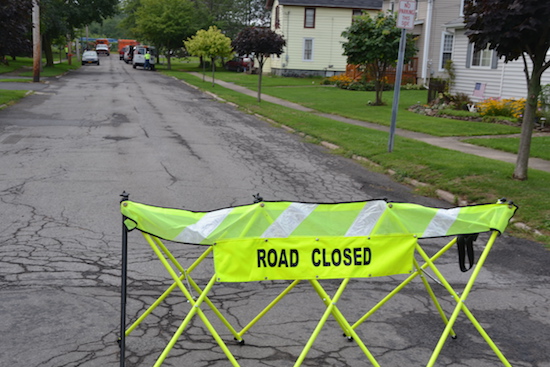 Van Buren Street is closed to traffic while the gas line is repaired.
Firefighters from Holley, Kendall, Clarendon, Hamlin and Brockport took readings around the village. Although there was the smell of gas in the air, gas was only detected on Van Buren Street, said Harris Reed, Holley's deputy fire chief.
Residents from two homes were evacuated due to high levels of gas detected on Van Buren, Reed said.