Holley Flag Day tradition returns with parade to Public Square, ceremony at museum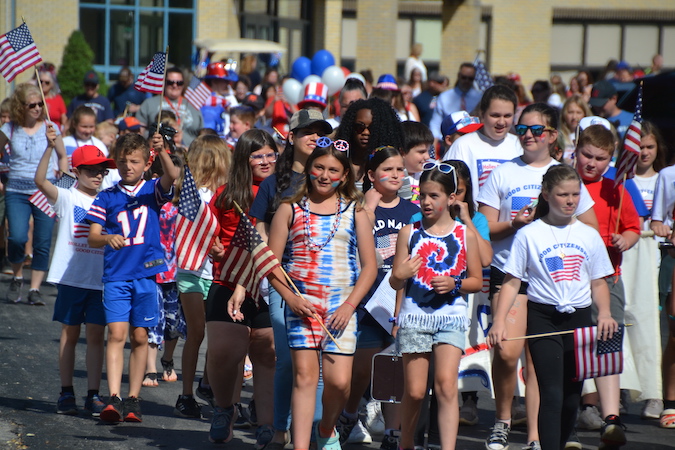 Photos by Tom Rivers
HOLLEY – The Holley Elementary School held its Flag Day celebration this morning with a parade from the school down North Main Street through the Public Square.
There are about 550 students in grades prekindergarten through 6. They walked together by grade level, carrying flags with many wearing red, white and blue.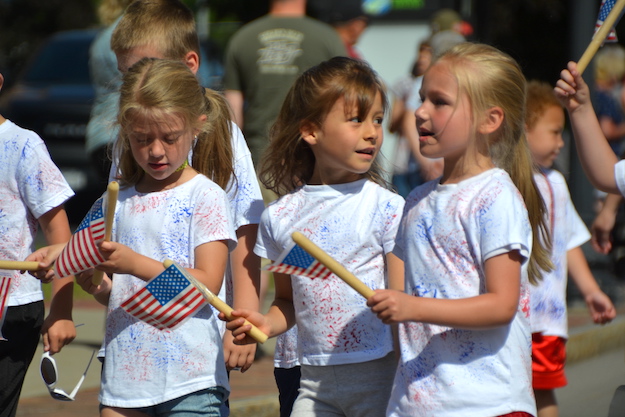 Holley's Flag Day parade is a tradition going back to 1957. There wasn't a parade in 2020 because students weren't in school in person due to Covid. Last year there was a parade but now ceremony at the Murray-Holley Historical Society depot.
This year the parade and ceremony where back, and the school presented citizenship awards.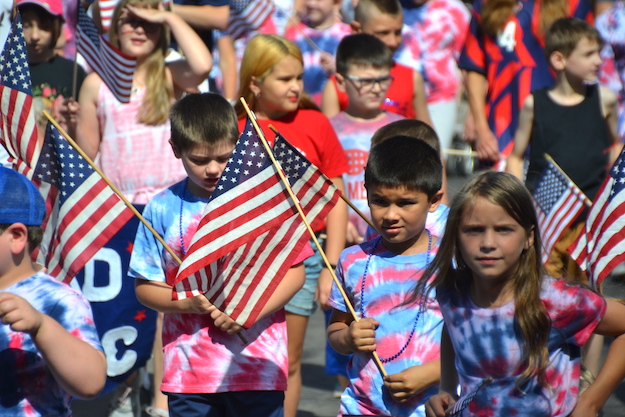 The students head out of the school while "You're A Grand Old Flag" was played on the loudspeaker.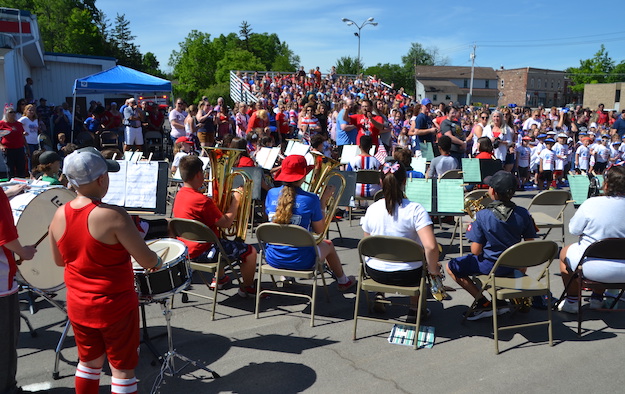 Scott Wheeler, the elementary school band director (in red shirt), leads the band in performing the Star Spangled Banner.
Students recited the pledge of allegiance and sang patriotic songs during the service.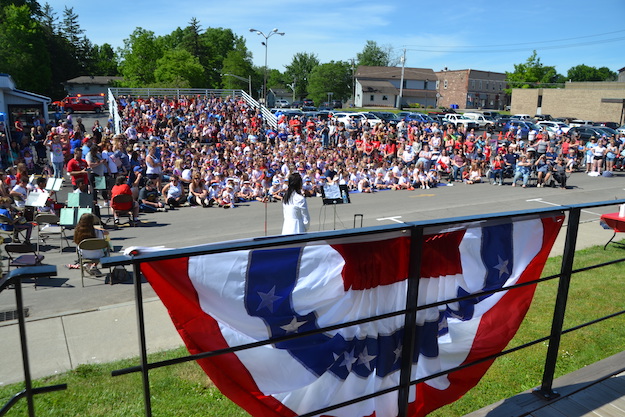 This railing at the historical society museum is decorated for Flag Day.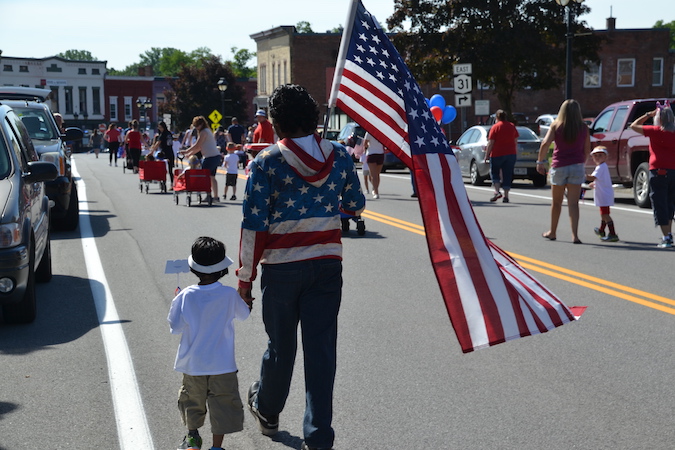 Shoaid Yunus, right, carries an American flag and walks with his little brother, Zide, who is in Holley's PreK program.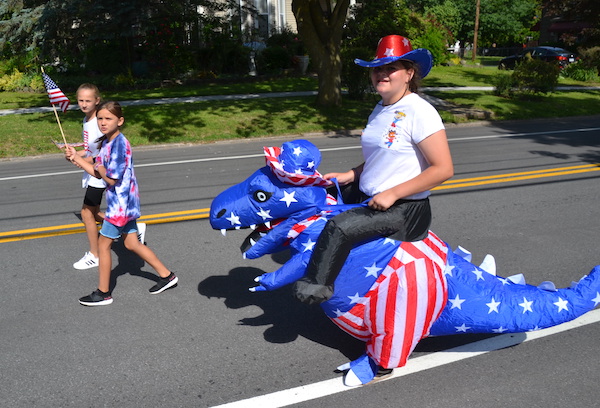 Brianna Pelligrino, a sixth grader, participated in the parade with a patriotic dinosaur.
Here are some more photos from the parade: