Holley Flag Day tradition includes big parade, citizenship awards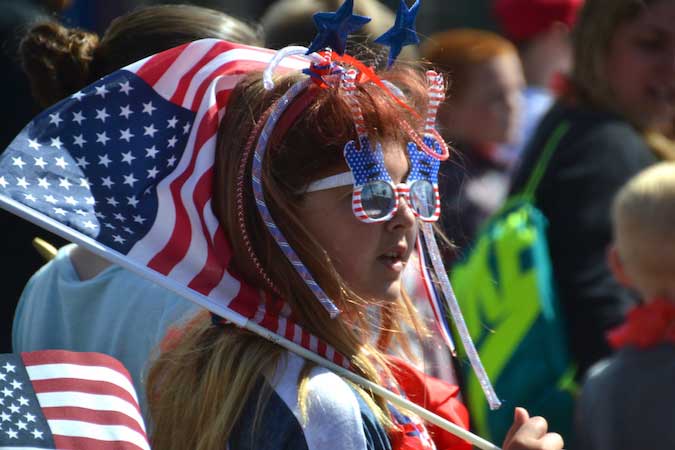 Photos by Tom Rivers
HOLLEY – Maizy Ehrhardt, a Holley fifth-grader, is all decked out in red, white and blue during the elementary school's Flag Day celebration this morning.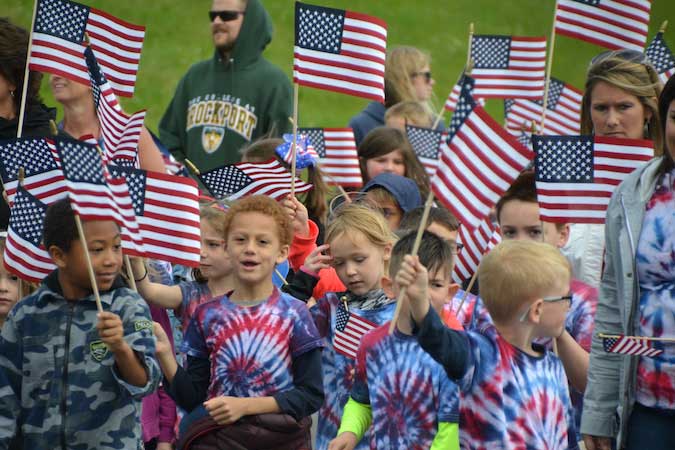 More than 500 elementary students walked from the elementary school to the Historical Society depot past the Public Square. Students sang patriotic songs and the elementary school band also performed the "Star Spangled Banner," "America the Beautiful," and "My Country 'Tis of Thee."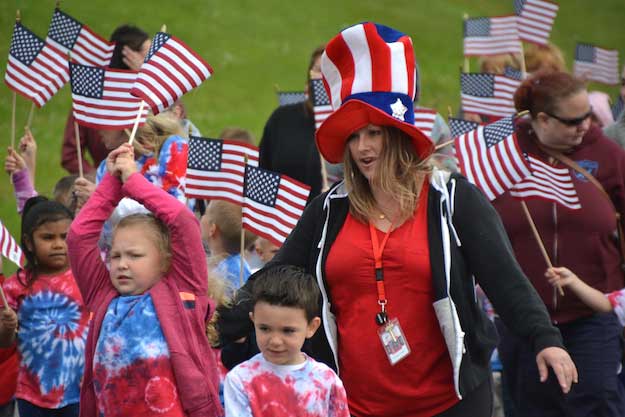 Lindsay Cooper, a kindergarten teacher, joined her students in wearing red, white and blue on the patriotic day.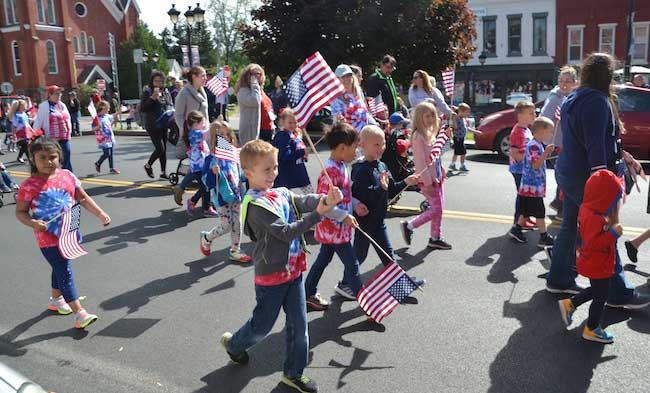 Holley has been celebrating Flag Day with a parade through the community for 62 years. It is one the highlights of the year for the school and community.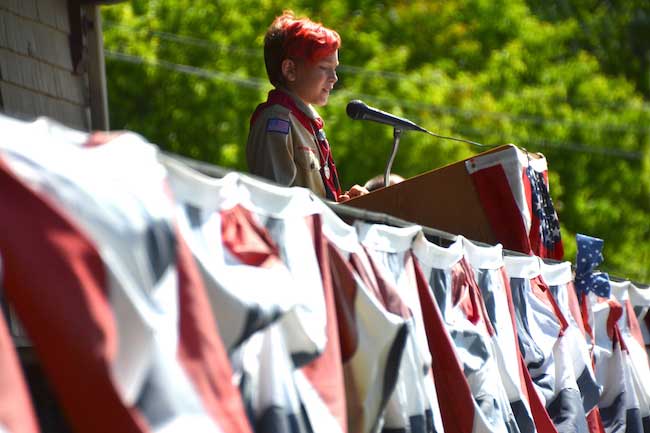 Ryker Knight, a fifth-grader and a Boy Scout, served as one of the student emcees for the program today.
The program included the presentation of the Catherine B. Press awards, which went to fifth graders, Grant Smith and Caydence Merkley. This is the highest good citizen award at the school district. It was started by Catherine Press, a school secretary. The award goes to students who display character, respect, citizenship, kindness and responsibility.
A student in each classroom was recognized with a "Good Citizen" award. Those students include:
• Pre-kindergarten – Keyana Vicens, Nora Restivo and Emma Marquez.
• Kindergarten – Noah Heller, Isabella Roselli, Alivia Dorland and Aryanna Mogle.
• First grade – Yliazit Cortes, Lauren Fredendall and Savanna Antram.
• Second grade – Jayden Miller, Angel Vazquez-Mendoza, Carsyn Mogle, Cayden Vangelder and Zakkerya Jenks.
• Third grade – Brianna Pellegrino, Max Milazzo and Kailyn Robinson.
• Fourth grade – Haidynn Mullins, Oliver Fox and Isla Schultz.
• Fifth grade – Landen Goodrich, Ryker Knight and Grant Smith.
• Sixth grade – Chris Mosier, Frances Caraballo-Vazquez, Cora Hudzinski and Donovan Hendrick-Hayes.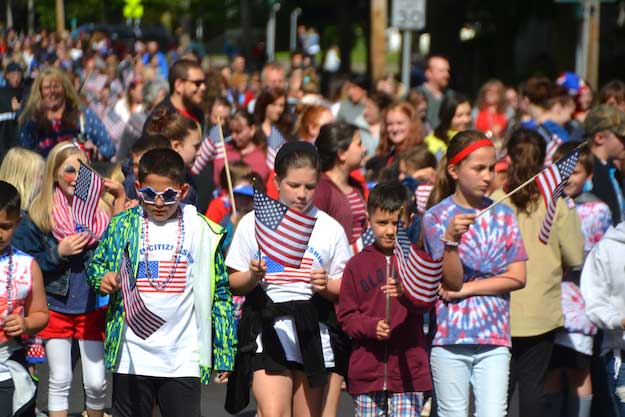 These students make their way down Route 31 during the parade.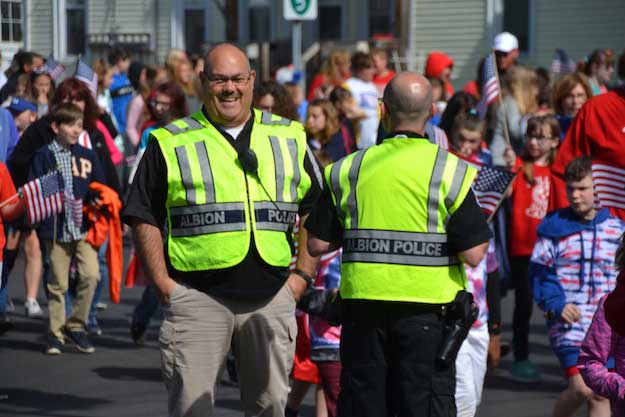 Albion and Holley Police Chief Roland Nenni, left, and Albion Lt. David Mogle helped direct traffic during the parade that passed through the intersection of routes 31 and 237.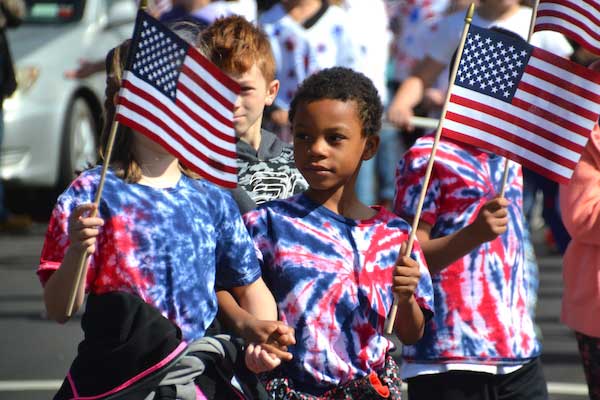 These students wave flags while walking through the Public Square.