Holley elementary students turn pumpkins into children's book characters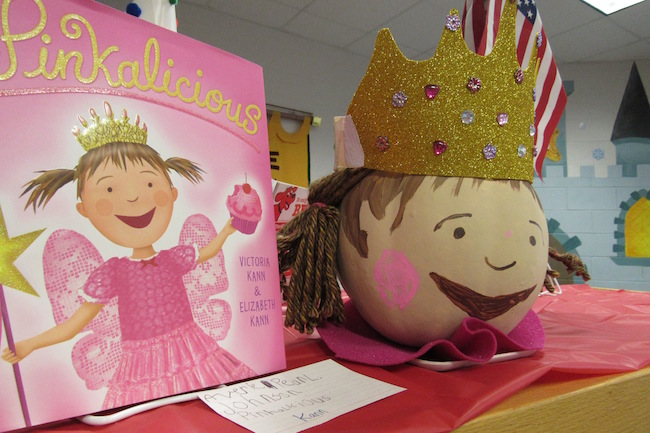 Photos by Kristina Gabalski
HOLLEY – Averie Johnson, a kindergarten at Holley Elementary School, decorated this pumpkin to look like a character from Pinkalicious.
The library at Holley Elementary School is once again filled with colorful characters from children's books. It's the third annual Book Character Pumpkin Decorating Contest.
Entries are being judged this week and winners will be awarded on Monday, which is Halloween. Julie Bader, Holley Elementary School Library Media Specialist, says the event is a time for students to remember favorite characters from beloved children's books and to "introduce them to new characters they can read about."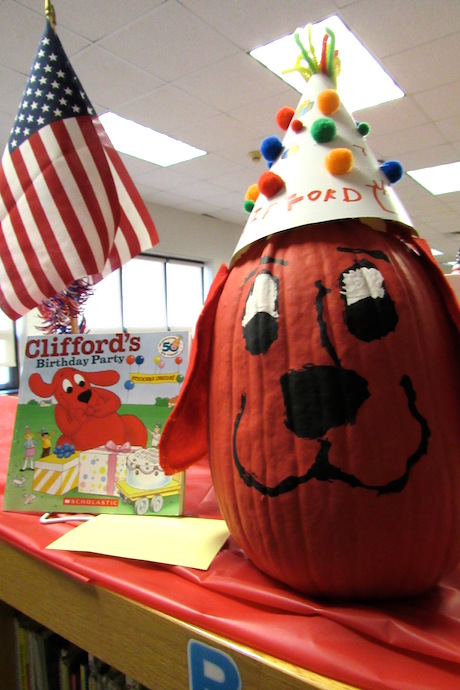 Here, a big orange pumpkin is transformed into "Clifford the Big Red Dog" by kindergartener Jack Breuilly.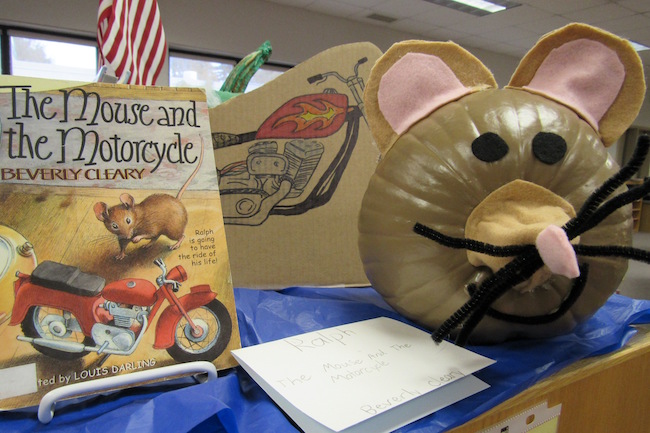 Second-grader Aiden Kelley chose Ralph the mouse from The Mouse and the Motorcycle.  Note the drawing of the motorcycle behind the pumpkin.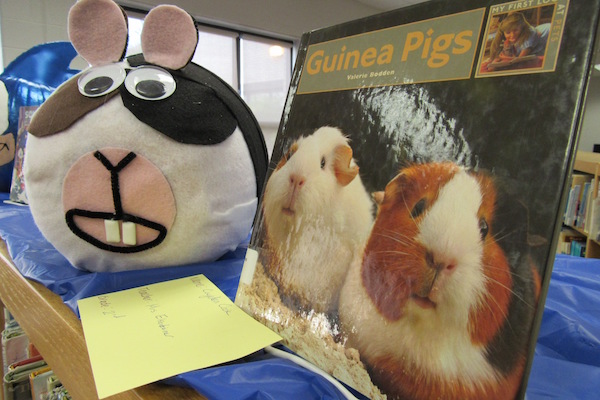 Second-grader Cayden Cook used felt to turn a pumpkin into a plump guinea pig.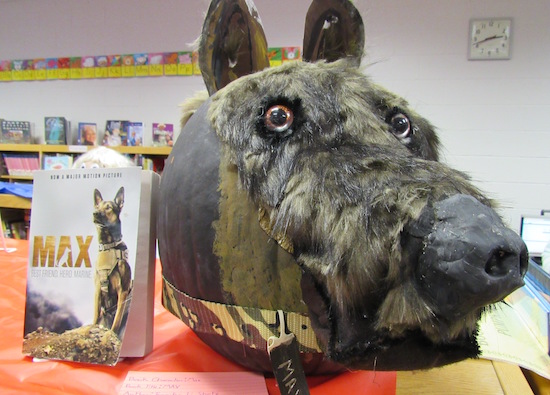 This Fifth Grade entry is a strikingly realistic interpretation of the dog in Max…..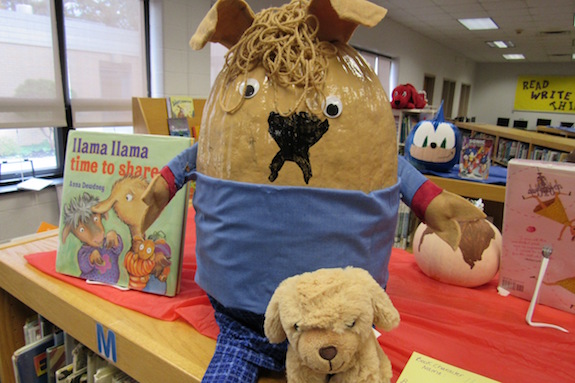 Second-grader Aubrey Hazard chose to make a llama from the Llama Llama Time to Share book.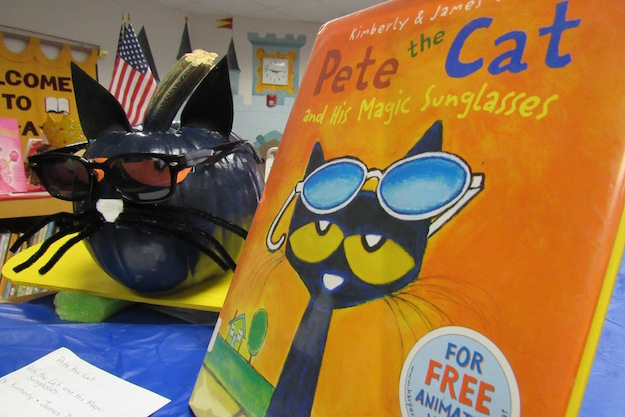 A pumpkin becomes Pete the Cat with his magic sunglasses and skateboard in this kindergarten entry.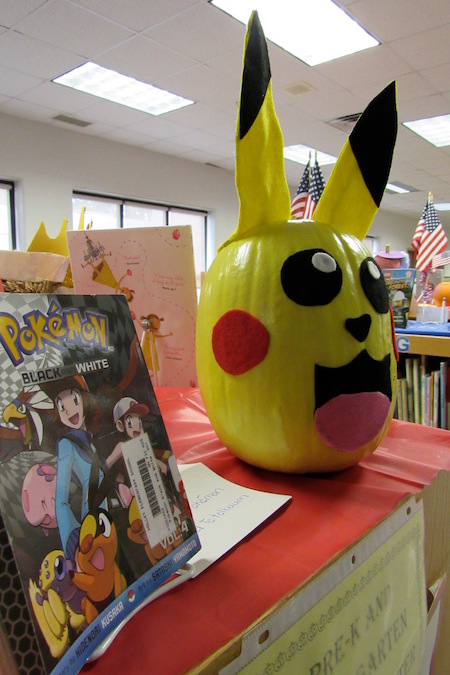 Pikachu by kindergartener Cameron Kelley.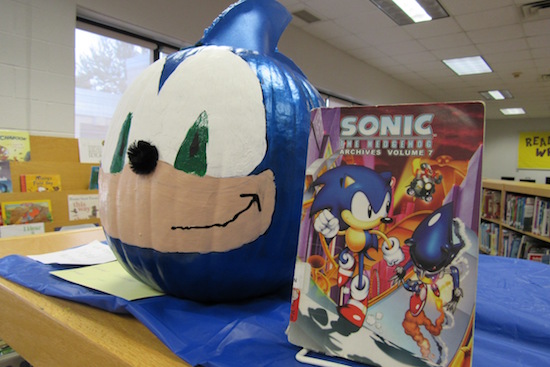 A metallic blue Sonic the Hedgehog  by a second-grader.