Holley elementary students lead Memorial Day observance at school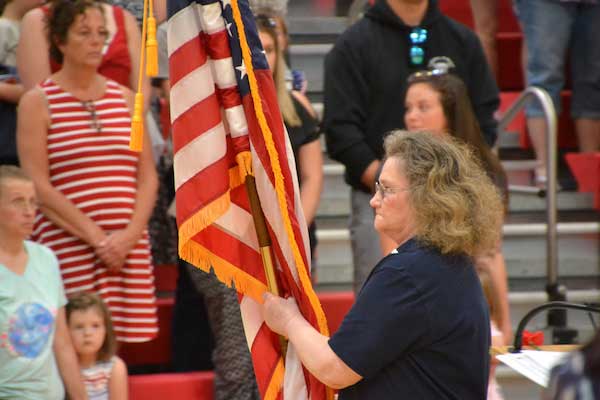 Photos by Tom Rivers
HOLLEY – Charlene Favata, president of the VFW Auxiliary in Holley, carries the American flag out of the Holley Elementary School gymnasium after a Memorial Day assembly this morning.
Elementary students took the lead in the organizing and running the event, with help from teachers' assistants Jennifer Morgan and Alexis Downey, and Tim Artessa, the school's assistant principal.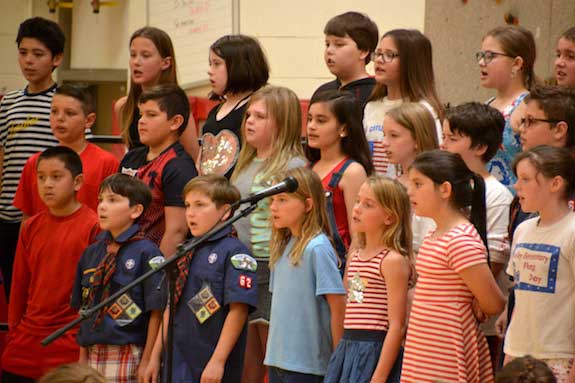 Students in the chorus sing, "Fly High, You Grand Old Flag," during the assembly.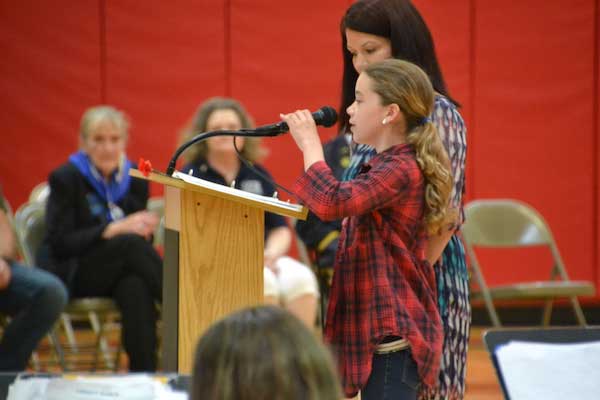 Sloane Kruger, a fifth-grader, and Alexis Downey, a teacher's assistant, were among students and staff who shared, "Because of their sacrifice …" Downey said because of the sacrifice of soldiers she can teach children, while Sloane said because of that sacrifice she can learn in school.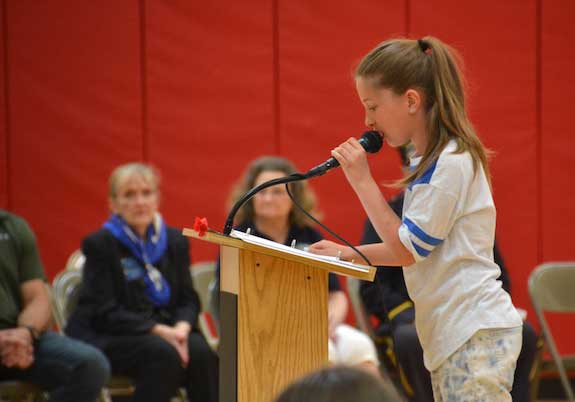 Julianna Thomas, a fifth-grader, served as an emcee of the assembly. Her grandfather, Jeff Thomas, was among the veterans recognized for his military service.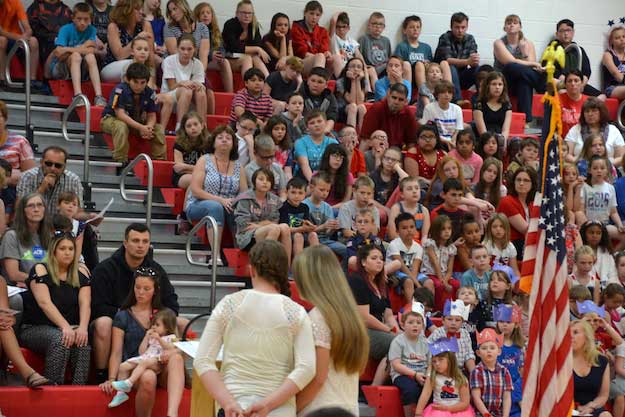 Leigha and Layne Walker, who are sisters, read the poem, "In Flanders Field," a poem written in World War I.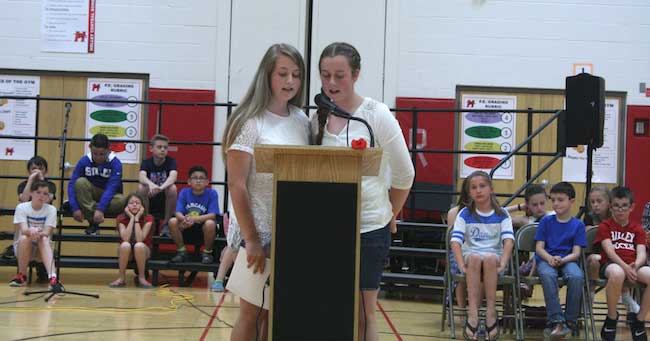 Photos courtesy of Jennifer Morgan: Leigha, right, and Layne Walker read the poem in front of about 550 elementary students.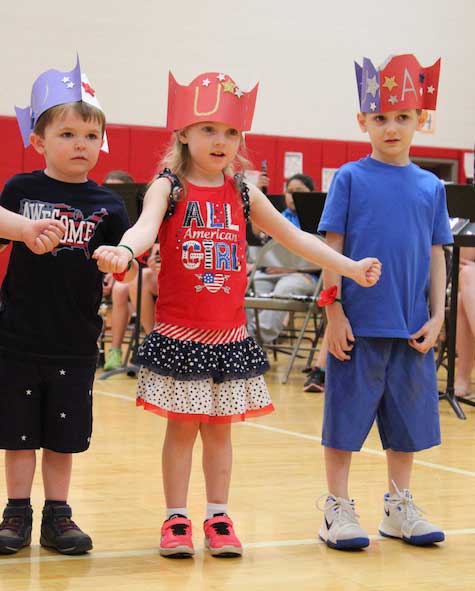 These prekindergarten students, including Brielle Carpenter, show their patriotism during the assembly.