Holley Elementary students had a festive Friday on last day of school before holidays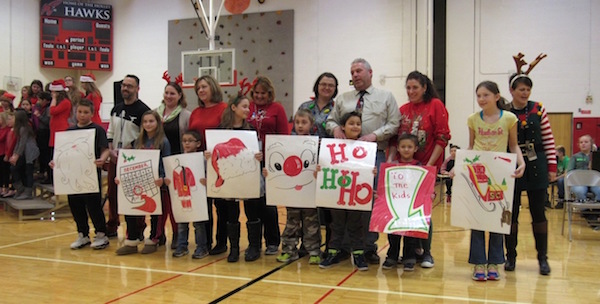 Photos by Kristina Gabalski
HOLLEY – There was lots of red, Santa hats, and reindeer antlers made of construction paper on Friday when Holley Elementary School had a Winter Sing Along led by members of the chorus and band.
This photo shows teachers, staff and students teaming up with visual aids for a rendition of "Must be Santa…"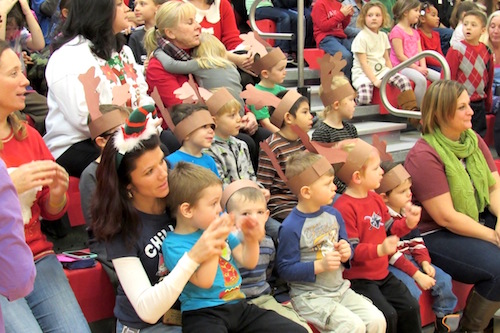 Students and their teachers in the audience enjoy singing along with the chorus.

Holley Elementary Chorus Director Sally Martin, left, and Band Director Hannah Bock dance while students sing "Jingle Bell Rock."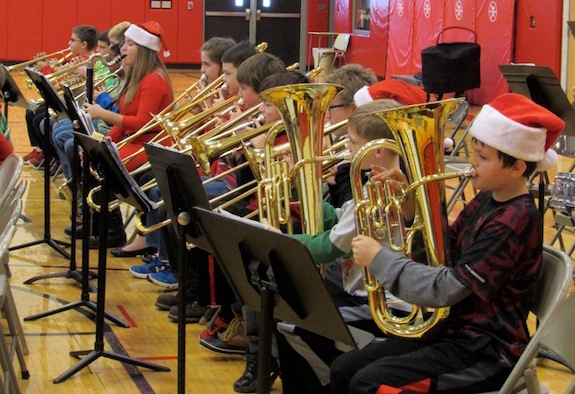 The Holley Elementary Band brass section plays "Heaven and Nature" (Joy to the World).