Holley continues Flag Day tradition with parade, citizenship awards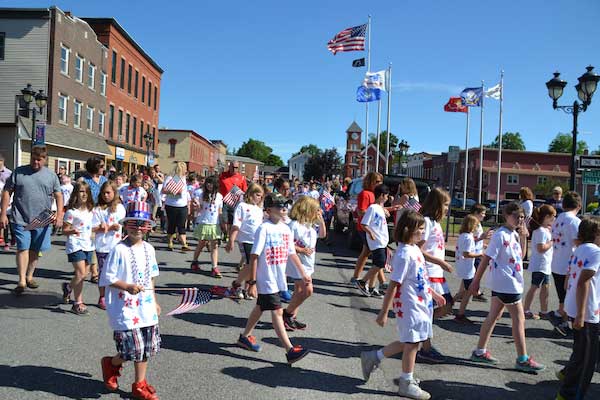 Photos by Tom Rivers
HOLLEY – There were about 500 students from Holley Elementary School waving flags and wearing red, while and blue for the school's annual Flag Day celebration, which includes a march from the elementary school to the depot museum near the Public Square.
The annual tradition started 60 years ago in 1957 and is one the highlights of the year for the school and community.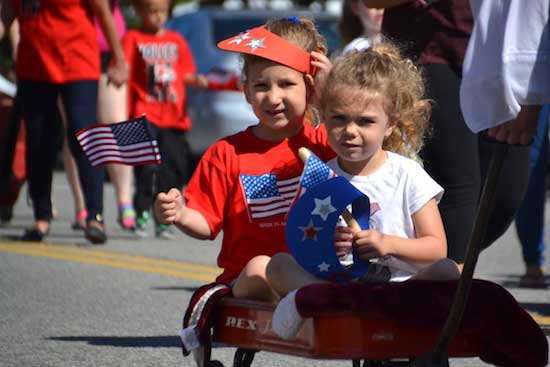 These Pre-K students get a ride in a wagon down Route 31.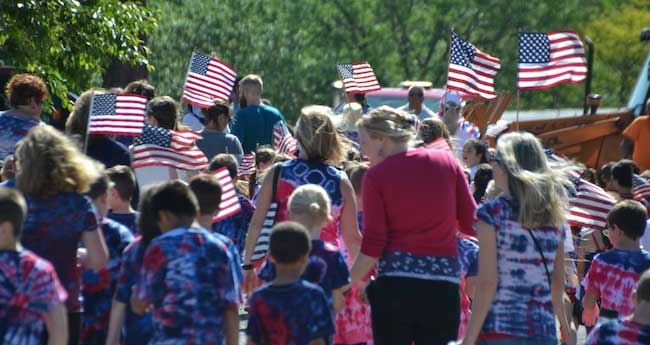 The crowd makes it way to Public Square, with many of the kids holding the flags high.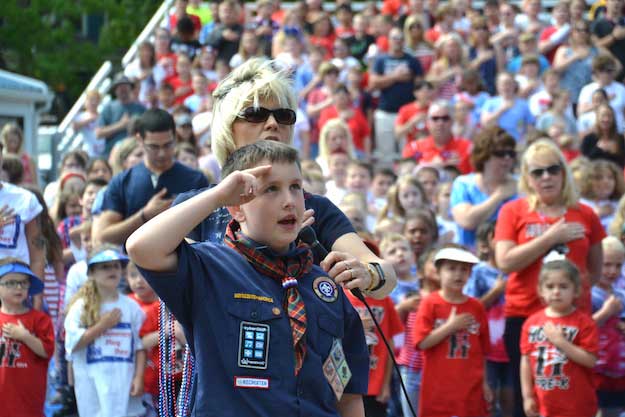 This Boy Scout, third grader Dawson Arnold, leads the student body in reciting the Pledge of Allegiance. Sally Martin, the elementary chorus teacher, holds the microphone.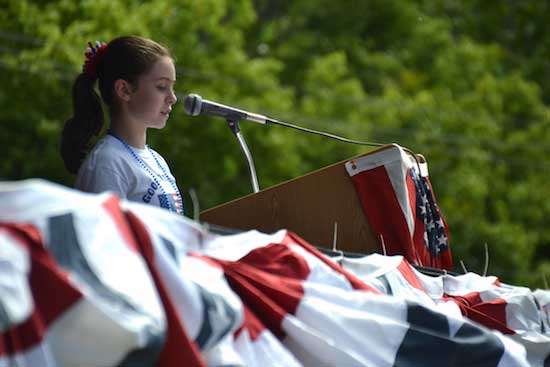 Sarah Kingdollar, a sixth grader, served as one of the student emcees for the program. Nick Figura, a fifth grader, also helped lead the program from the podium.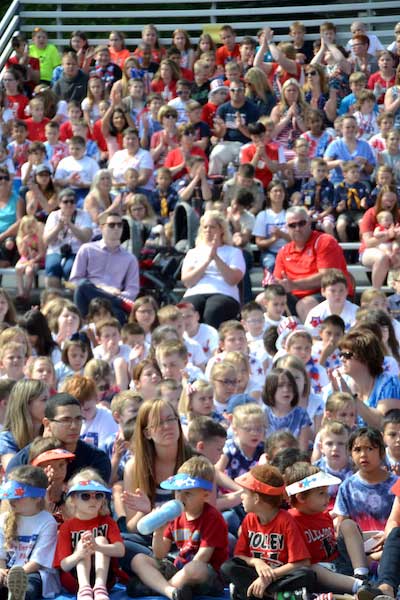 The students gathered near the depot museum. Holley Central School brought in bleachers for the program.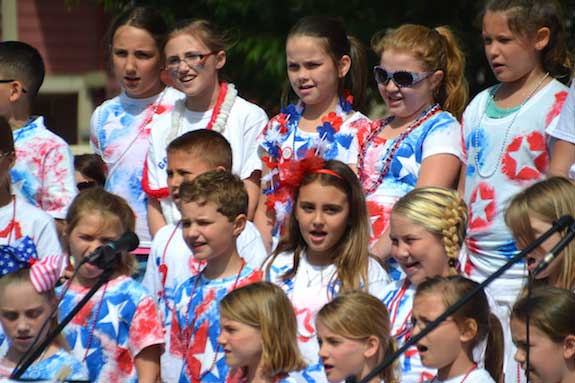 The elementary chorus sings, "Every Day in America."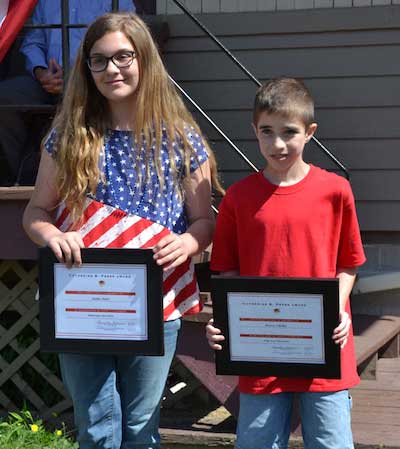 Each year a fifth grade girl and boy are presented with the prestigious Catherine B. Press Award, in honor of a former school secretary. The award goes to two students who display traits of a good citizen. This year's winners are Caitlin Dobri and Jaxson Schicker.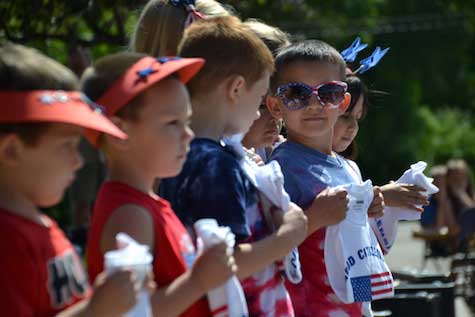 Each elementary school classroom also recognizes one student with a "Good Citizen Award." This group includes Cameron Kelley, a kindergartner with the sunglasses.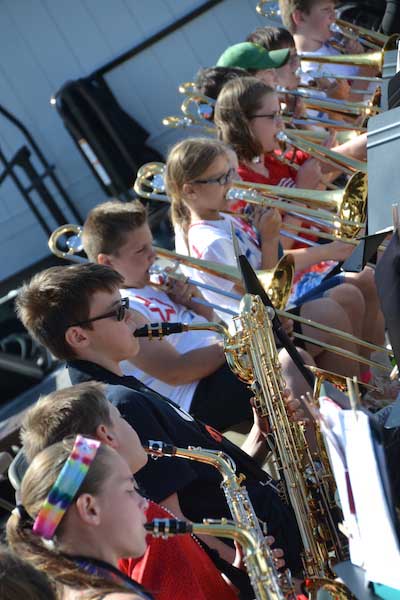 The elementary band performed "God Bless America" and "Lone Eagle March."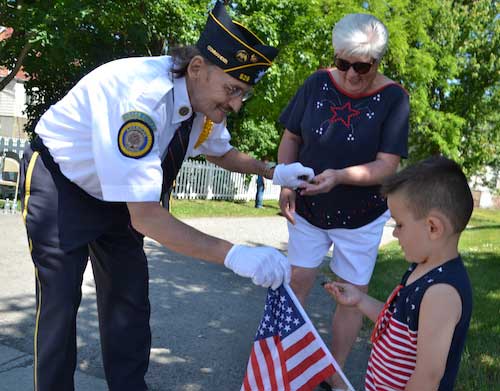 John Pera, commander of the American Legion in Holley, hands a shell casing to Grayson Kelley, 3, of Holley, who watched the Flag Day program with his grandmother, Penny Cole. Pera and the Honor Guard did a gun salute as part of the program.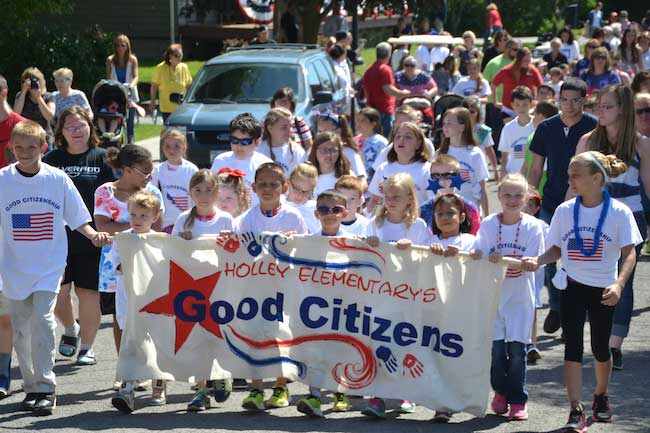 The students selected as "Good Citizens" lead the student body back to the school after the Flag Day celebration.