Holley community rallies for high school student fighting lymphoma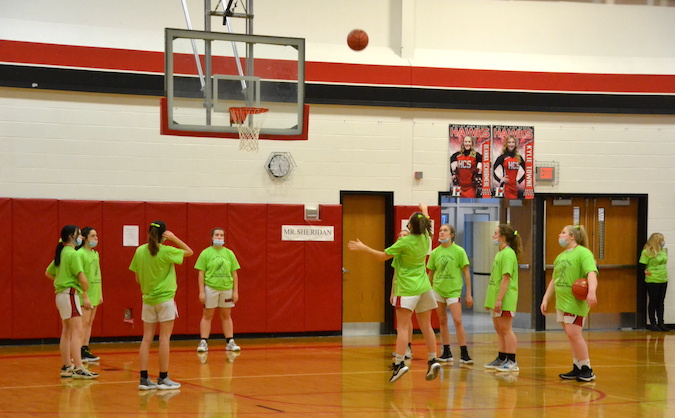 Photos by Tom Rivers
HOLLEY – The Holley junior varsity basketball team warms up on Wednesday before a game at home against Kendall. The Holley players are wearing green T-shirts in honor of Ella Richards-Dyson, a high school junior who was recently diagnosed with lymphoma.
The varsity team also wore the green shirts before their game. There were several fundraisers for Ella during the two games.
"We come together as a small town," said Sal DeLuca, one of the JV team coaches.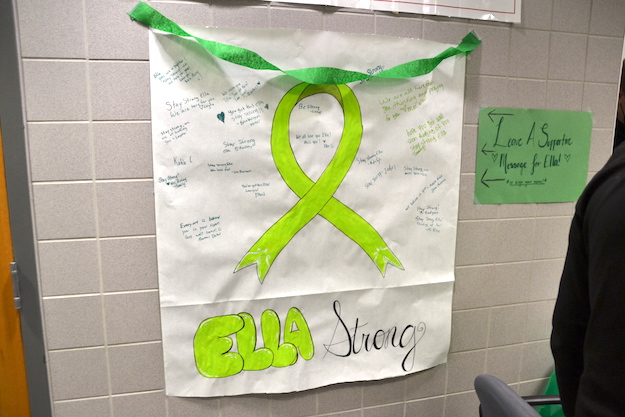 Students and community members were encouraged to leave a message of support for Ella, who is described as an outgoing, hard-working and athletic student.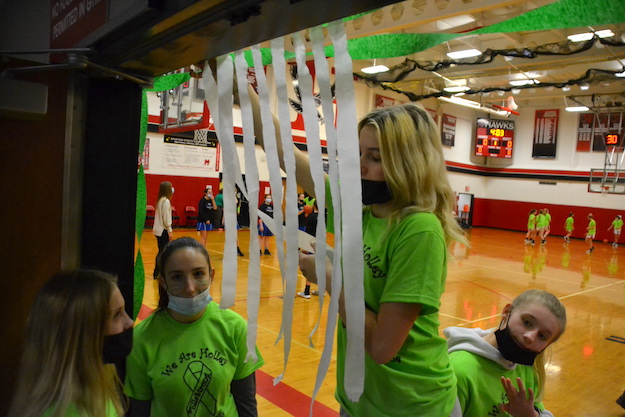 Olivia Wolf, a ninth-grader, puts up streamers at the entrance of the gym to show support for Ella. The green T-shirts were available for sale.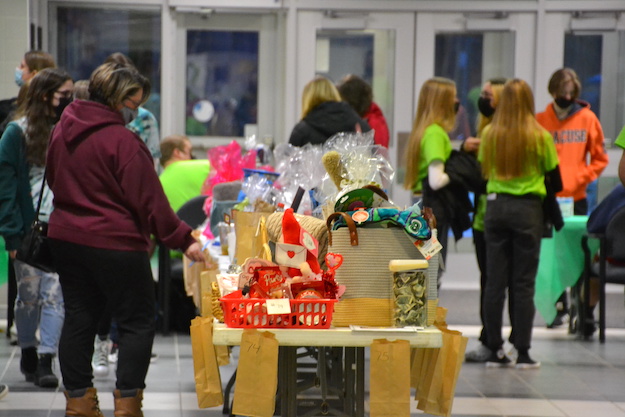 There were about 70 gift baskets available to bid on, as well as a 50/50 raffle.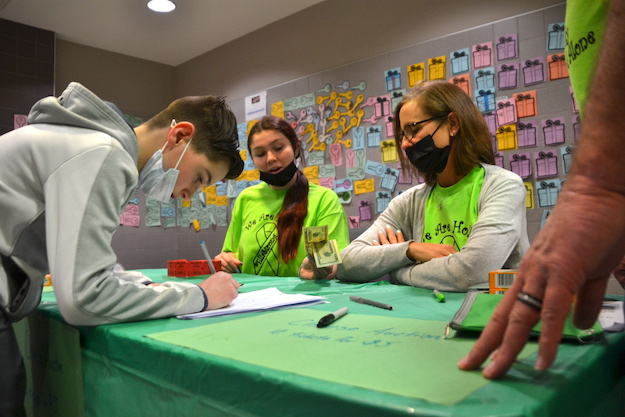 Hawkins Daly, a seventh-grader, signs his name after buying 50/50 tickets. Missie Ketchum, right, and her daughter Melia Prince sold the tickets.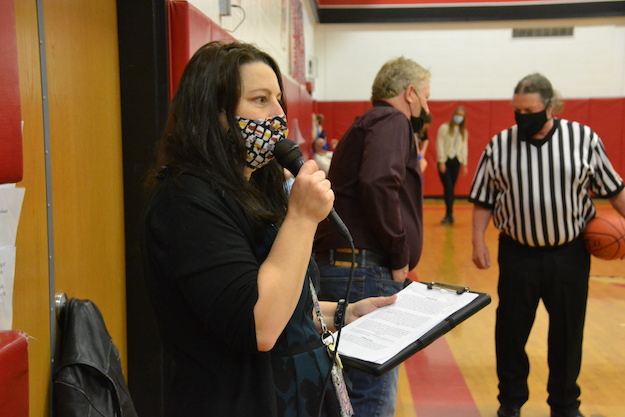 Sheri Girvin, a teacher at Holley, welcomes the crowd to the game and encourages them to check out the fundraisers for Ella.
Mark Thomas and Renee Wolf, Holley teachers, coordinated the event on Wednesday with lots of help from students Ava and Ellie Quincy, Rachel Kinsey, Hope Falls, Lydia and Lily Sprague, Lena Golisano and Alyssa Wright.