Holley community commemorates Veterans Day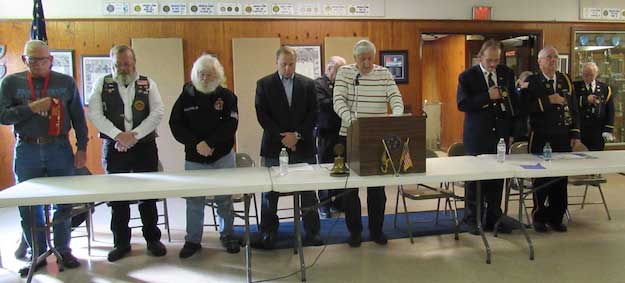 Photos by Kristina Gabalski
HOLLEY – Members of the Holley community commemorated Veterans Day Saturday with ceremonies at the 11th hour of the 11th day of the 11th month at Jewell Buckman American Legion Post 529. Reverend Ohyer offers the benediction during Veterans Day ceremonies in Holley.
First Vice Commander Charles Eberhart of the American Legion said the day was a time both to thank and to celebrate veterans of the U.S. Armed Forces who, "left the security of their homes … to defend our freedoms. Today a grateful nation says thank you," Eberhardt said.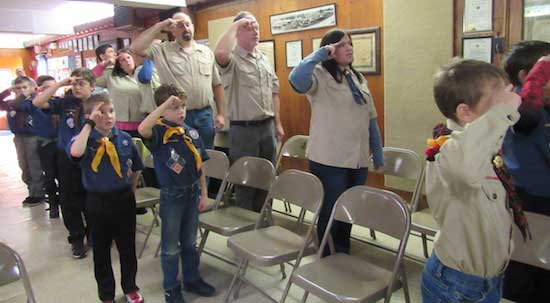 Members of Cub Scout Pack 62 led the Pledge of Allegiance.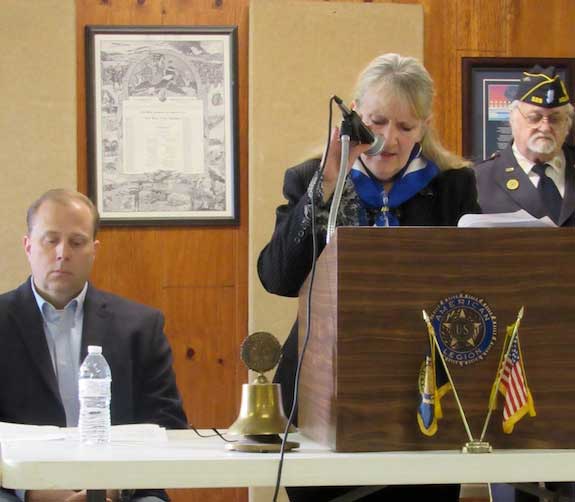 Dee Thousand of the American Legion Post 529 Ladies Auxiliary thanked veterans for their sacrifices.  She noted dates of the formation of all U.S. Armed Forces, which she said represent 242 years of service to our country and communities.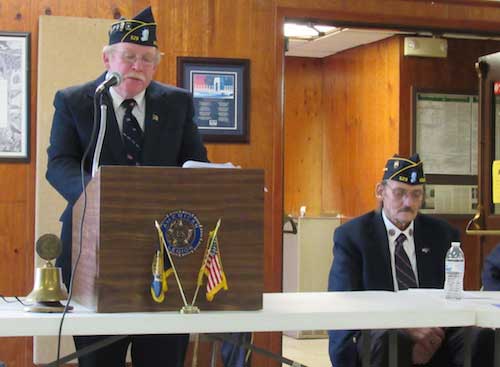 Mark Morreall, Second Vice Commander and Post Adjutant, read a poem he had written.  He noted veterans are, "The walls of our kingdom and the fabric of our flag."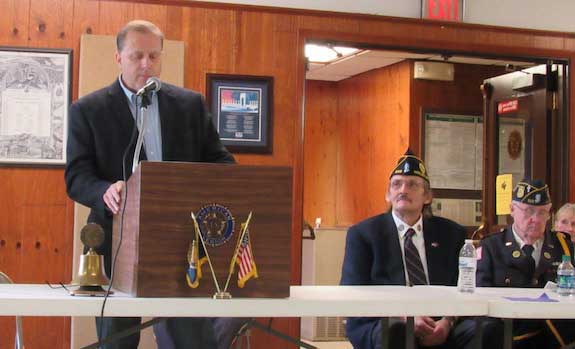 Holley Mayor Brian Sorochty said that with the current political divisions in our country, "we too often forget how wonderful and free this country is."  He noted Americans enjoy their freedoms because, "brave young men and women voluntarily serve our country.  Thank you for your bravery and your service," he told veterans.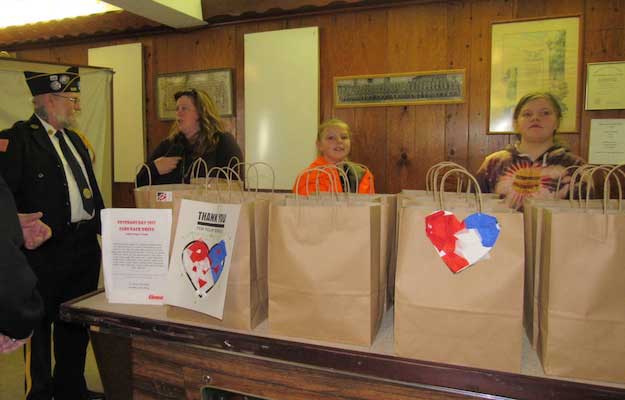 Koryn and Kayla Neale distributed their Care Packs to veterans.  They said they collected 1,000 items and made 38 care packs this year, exceeding their goal of 35.