Holley cheerleaders bring gifts, pep to nursing home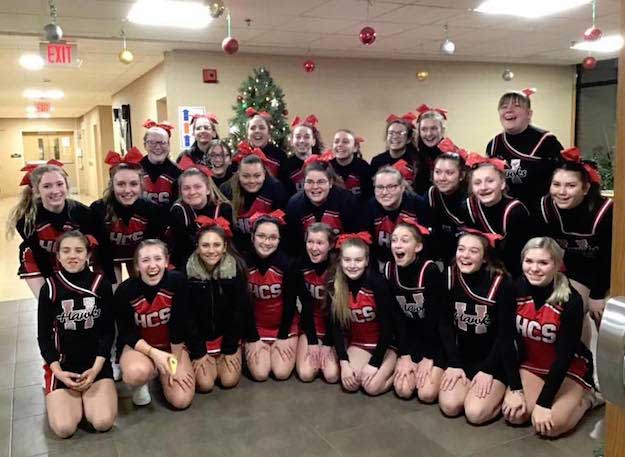 Photos courtesy of Penny Cole
ALBION – The Holley varsity and junior varsity cheerleaders visited the Villages of Orleans Health and Rehabilitation Facility in Albion last Friday.
The cheerleaders have been coming to the nursing home each year near Christmas for the past decade.
"We take them a gift and a Christmas card, and just spend time with them letting them know that someone cares about them," said Penny Cole, who coaches the varsity team with her daughter, Heather Kelley. Melanie Richards is the JV coach.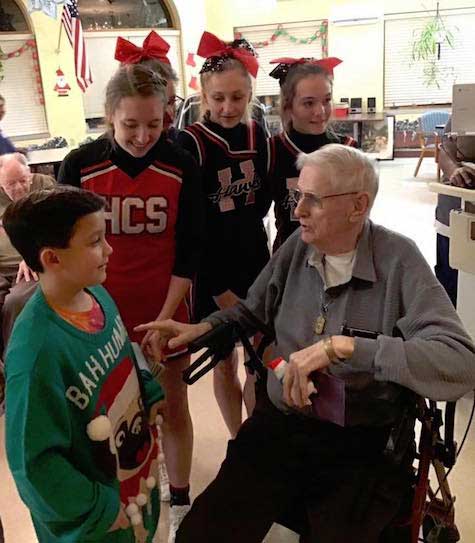 Three of the Holley cheerleaders and Cameron Kelley, son of coach Heather Kelley, meet one of the residents.
"Heather and I always teach them it's important to be a good cheerleader, but it's much more important to be a great person," Cole said. "They give with their whole heart."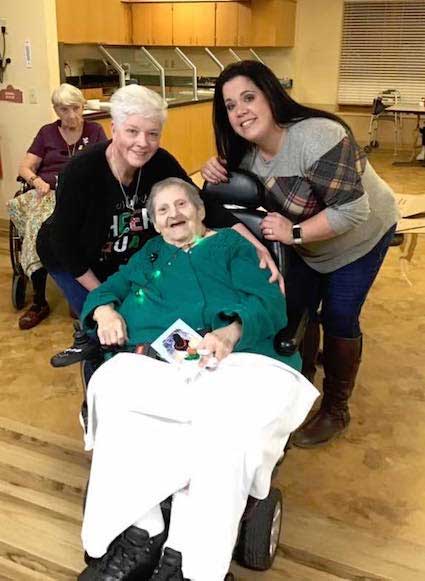 Heather Kelley and Penny Cole, the varsity coaches, were happy to greet one of the residents who is a grandmother to some of Holley's former cheerleaders. The resident is like of a member of the extended family for the cheerleaders.