Holley celebrates tree lighting, welcomes Santa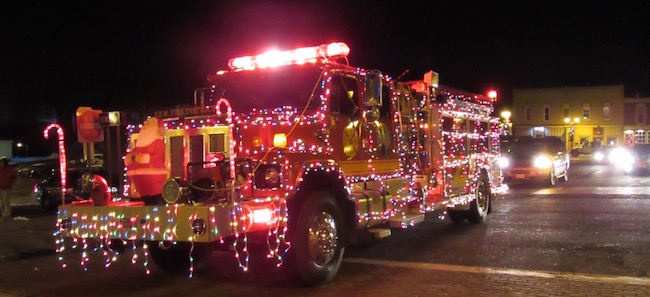 Photos by Kristina Gabalski
HOLLEY – A Fancher-Hulberton-Murray Fire Truck is covered with colorful Christmas lights as it makes its way around the Public Square in the village Saturday evening for the annual Tree Lighting Ceremony and Parade.
The parade featured trucks decorated with Christmas lights.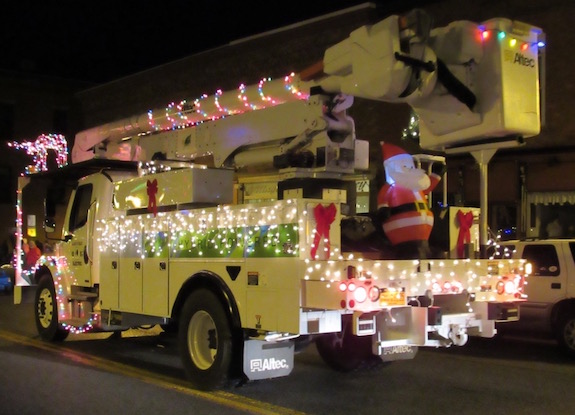 Here, the village's Electric Department truck is decked-out for the holidays.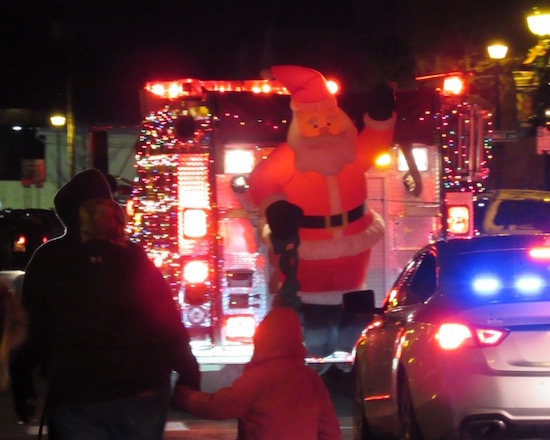 The back of one of the fire trucks featured a waving Santa inflatable.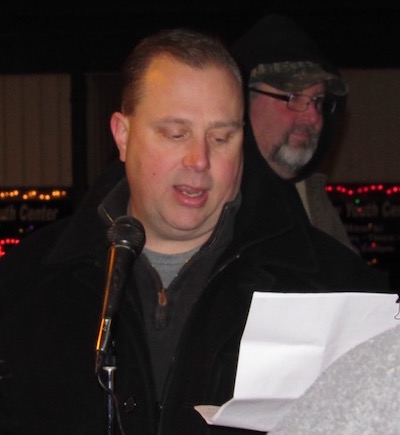 Holley Mayor Brian Sorochty reads off the names of those remembered with Memory Bulbs on the 2016 Village Tree. The names and donors were read just prior to the lighting of the tree in the Public Square. Sorochty said it was an honor for him to take part in the ceremony for the first time as mayor.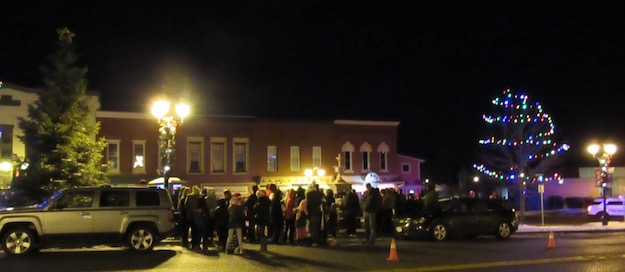 Residents gather in the Public Square in Holley to await the lighting of the village's holiday tree.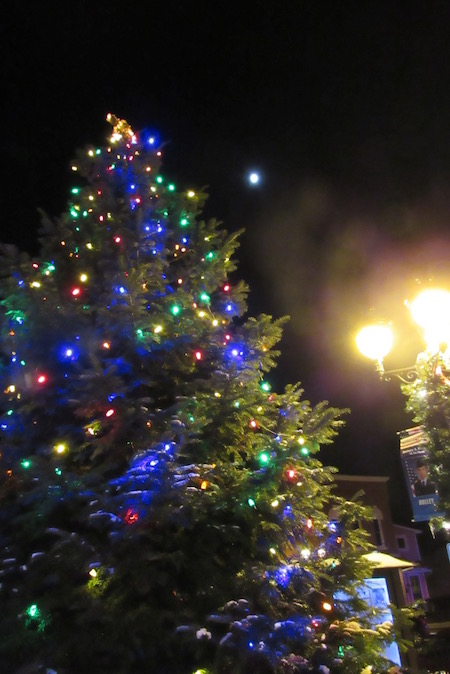 The Holley Village Holiday Tree just after being lit Saturday evening with the moon in the clear night sky behind.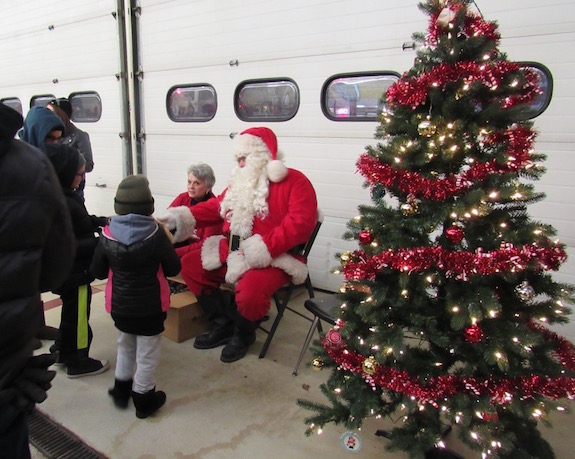 Following the parade and tree lighting, Holley residents headed to the warm fire hall for hot cocoa, cookies, pizza and a visit with Santa.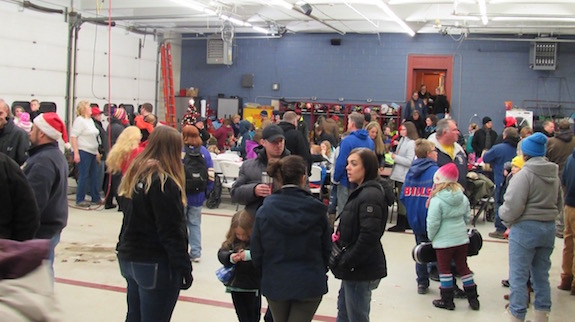 The Holley Fire Hall was a popular spot following the parade and tree lighting.