Holley celebrates holiday season with lighted parade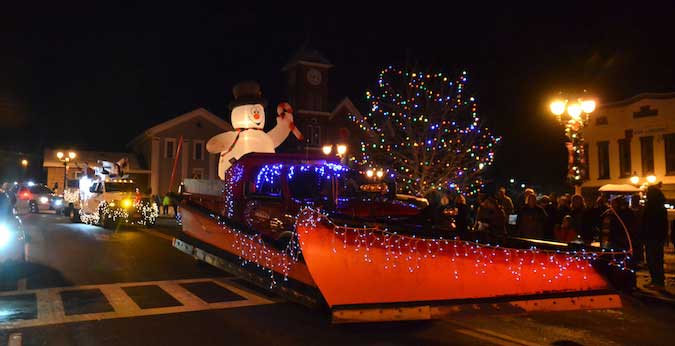 Photos by Tom Rivers
HOLLEY – The village celebrated the holiday and Christmas season with a lighted parade and other community events on Saturday.
The Village of Holley DPW carries an inflatable Frosty the Snowman in this float, heading through the Public Square.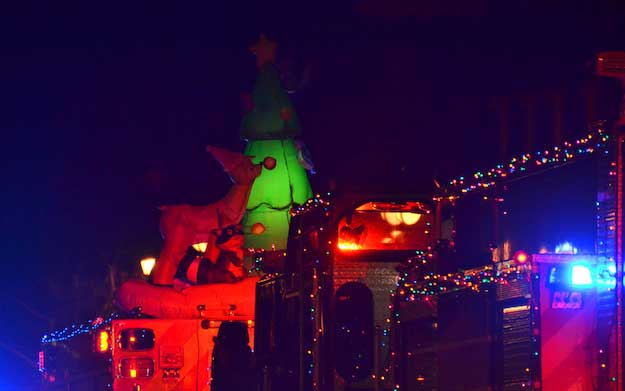 This fire truck was decorated in lights, with a Rudolph the Red-Nosed Reindeer on top.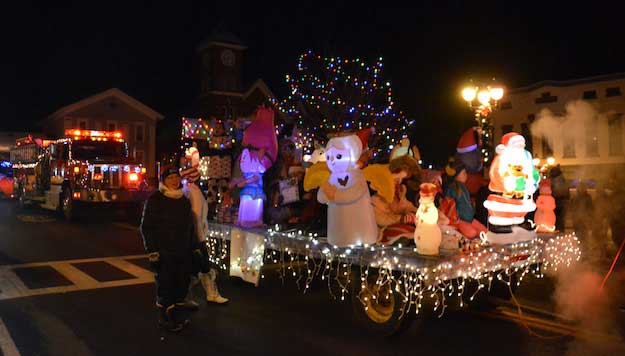 Girl Scouts from Troop 82204 put  a lot of effort in this float.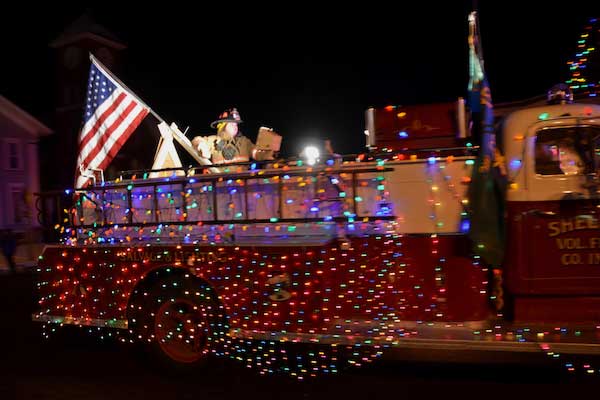 The Shelby Volunteer Fire Company paid tribute to the first responders who died in the Sept. 11, 2011 terrorist attacks.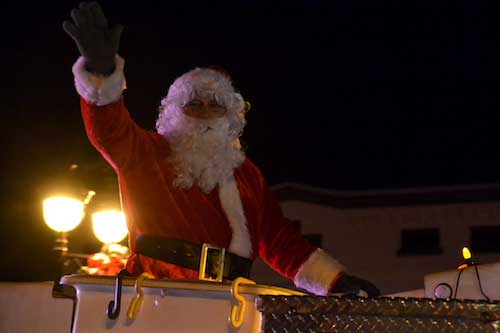 Santa enthusiastically greeted the crowd. He rode in Holley's bucket truck.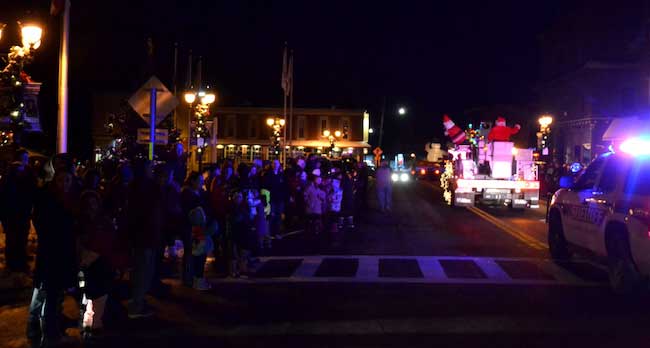 People lined up along North Main Street, Route 31 and the Public Square to watch the floats, including one that brought in Santa.
There were many other activities in the downtown, including children's programs in the Community Free Library, wine-tasting, food and games at the eastern Orleans Community Center, and holiday music.
There also was a tree-lighting to cap the events.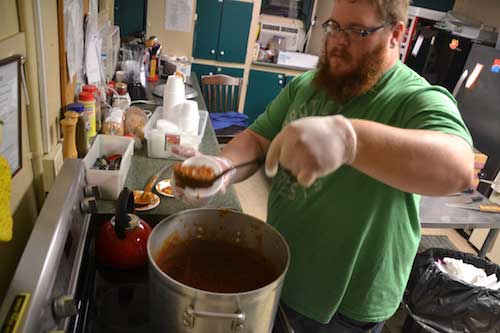 Paul Strom serves chili at the Eastern Orleans Community Center.