Holley and Murray municipalities add some holiday cheer with lights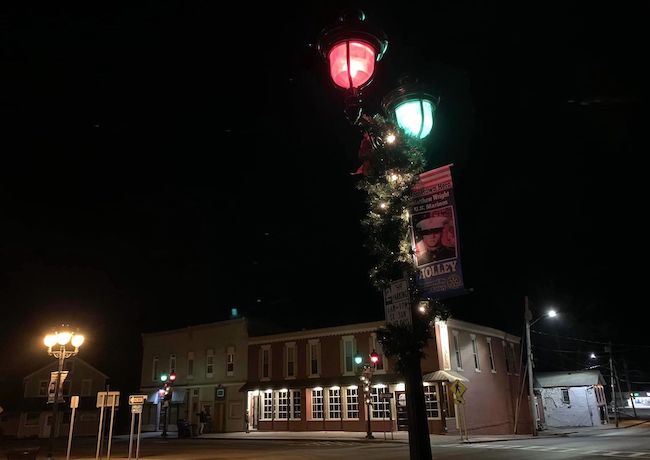 Photos by Tom Rivers
HOLLEY – The Village of Holley's Electric Department has added red and green LED lights in the Public Square for the holiday season.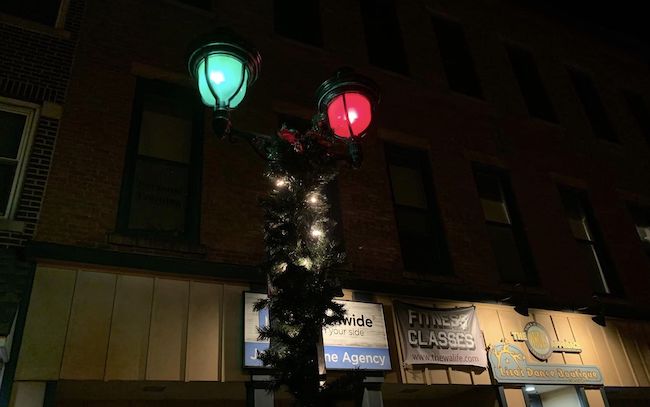 Holley will have its annual tree-lighting ceremony at 6:30 p.m. on Dec. 3. The village is selling memory bulbs for $5 for the tree until 4 p.m. on Dec. 2.
There will be Scouts caroling in the Public Square beginning at 5:30 p.m. on Dec. 3, followed by the high school choir at 6 p.m. in front of Red White and Moo.
After the names are read for the memory bulbs, there will be a visit from Santa and refreshments provided by the Holley Fire Department.
---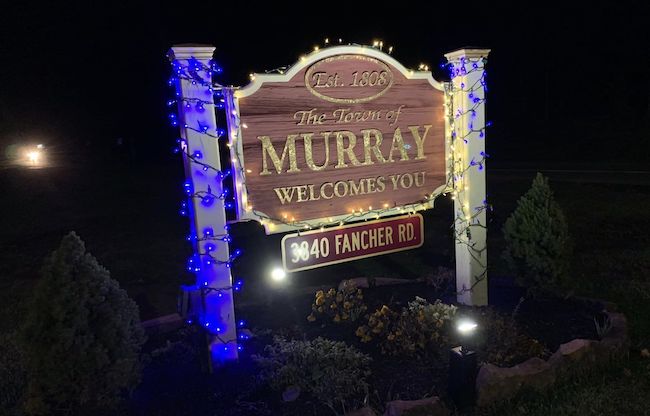 The Town of Murray also has put Christmas lights on the sign in front of the town hall at 3840 Fancher Rd.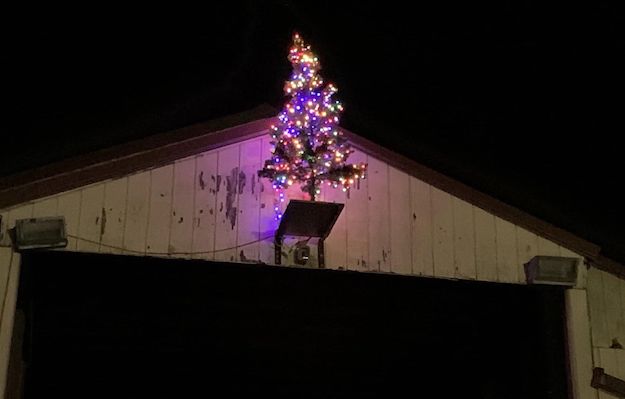 There also is a Christmas tree lighted up at one of the Town of Murray's highway barns.