Holley students hear from Medina author of book on love set in WWI, WWII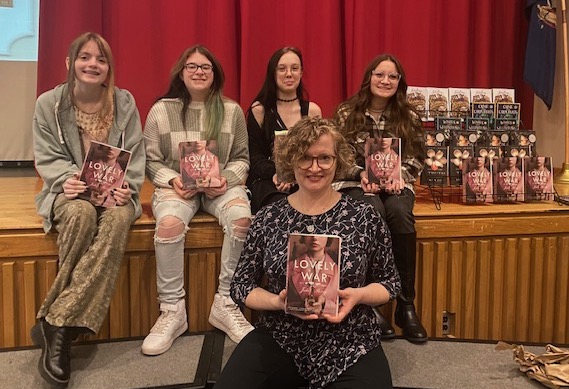 Provided photos
HOLLEY – Julie Berry of Medina, front, met with Holley 10th graders last Wednesday for a presentation on her book, Lovely War. Berry addressed about 65 students during a presentation, where she also played ragtime music on the piano.
The sophomores are reading the book in their English classes.
Berry in her presentation covered the major themes in the book such as segregation, trench warfare, Greek gods and ragtime music.
Berry, owner of Author's Note in Medina, also signed copies of the book for students. The book is set in World War I & II.
The book averages a 4.25 star rating out of 5 with 46,070 ratings and 8,862 reviews on Goodreads, the world's largest site for readers and book recommendations. Click here to see the reviews.