Holiday classic Elf is summer theater camp show for Players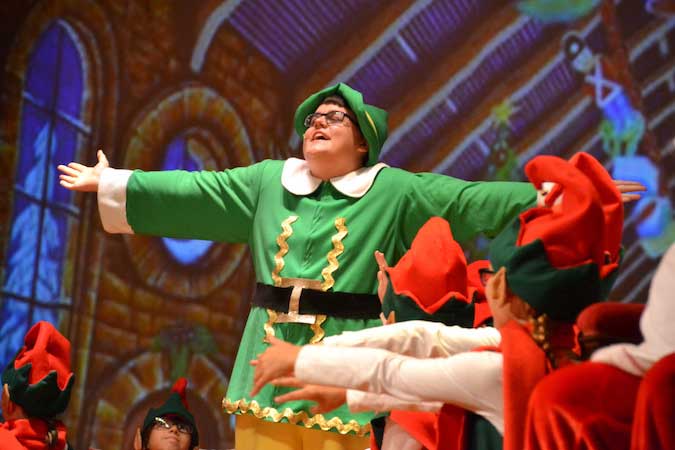 Photos by Tom Rivers
MIDDLEPORT – Anthony Chavers of Newfane plays Buddy, the lead role in Elf Jr. The Musical. There are 45 children in the cast for the Lake Plains Players. This photo shows Buddy singing "Happy All The Time," the opening number of the musical.
The cast performed the show on Friday evening and are back today for 2 p.m. and 7 p.m. shows at the Roy-Hart High School Auditorium.
Anthony and the other cast members are part of the five-week summer theater camp for grades 2 to 12. The children, from Orleans and Niagara counties, have been rehearsing for five weeks for the show.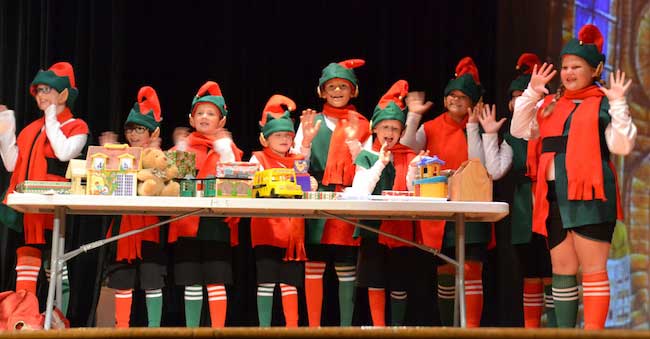 The elves work on toys at Santa's workshop.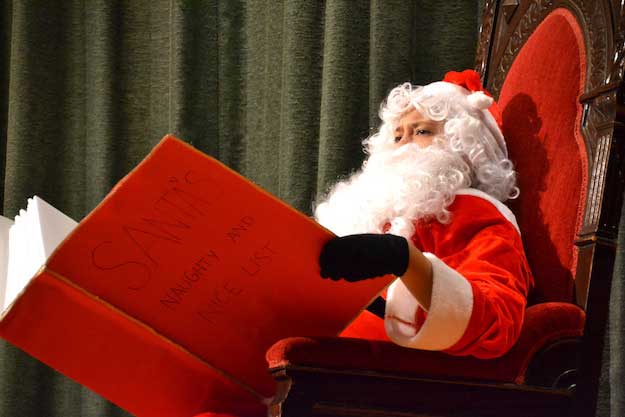 Annabella Salisbury plays the role of Santa Claus.
She shares with Buddy his true identity. When Buddy was a baby he mistakenly crawled into Santa's bag of gifts and was transported to the North Pole.
Santa gives Buddy the news that he is a human baby whose father is in New York City and whose mother is deceased. When Buddy hears the news, he sets off for New York City to meet his dad. Santa also tells Buddy that his father is on "the naughty list."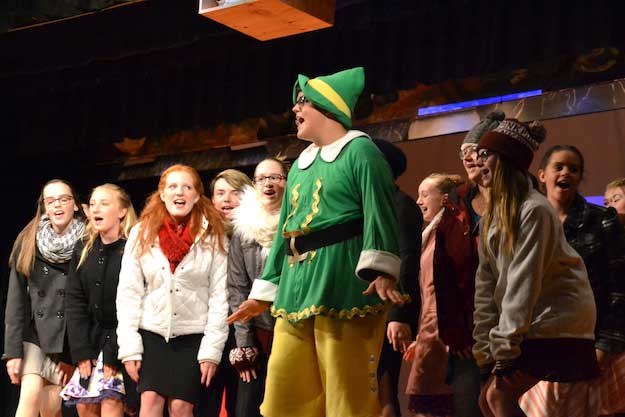 Buddy meets some of the employees at his father's workplace. Walter Hobbs works for a book publishing company.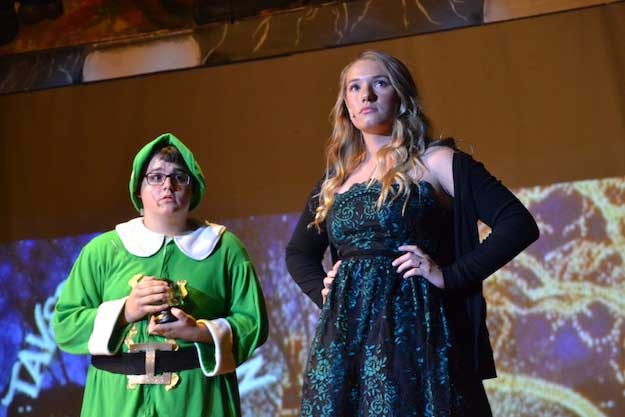 Cora Payne of Medina plays Jovie, who works in a department store and is Buddy's love interest. She is upset after Buddy got sidetracked and was late for their date. Buddy helps her to believe in the magic of Christmas.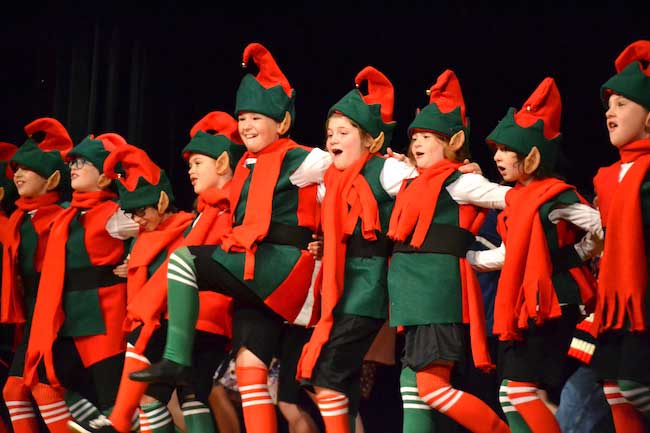 The elves enjoy singing and dancing "Sparklejollytwinklejingly."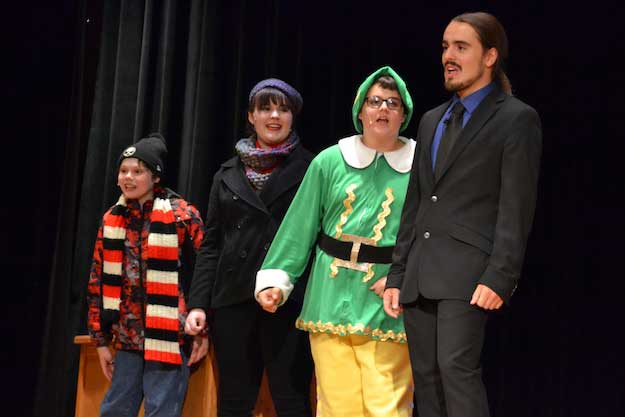 Brennan Moody of Albion, right, plays Buddy's father, Walter Hobbs, while Jonathan Clarcq is Walter's son, Michael Hobbs, and Molly Lonigan is Walter's wife, Emily. Buddy is able to win them over.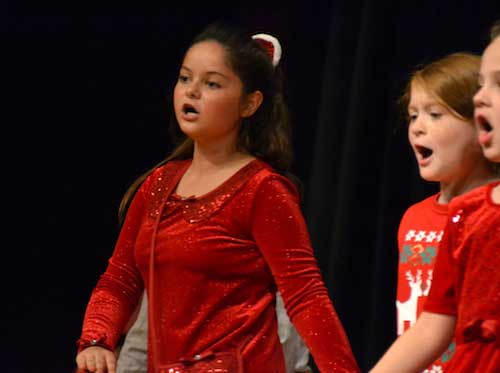 Keira Zambito of Albion plays one of the child shoppers in the musical.