Hockey players come together at Bullard to remember Chadd Froman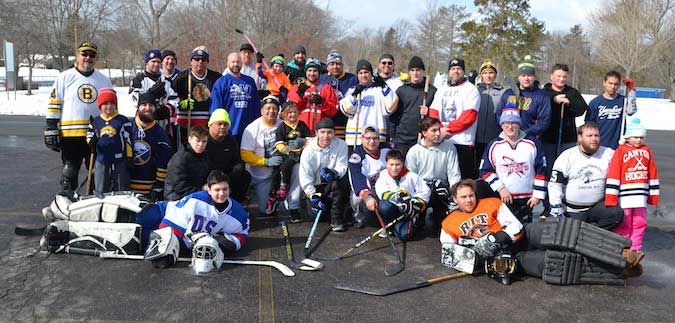 Photos by Tom Rivers
ALBION – This group of hockey players met at Bullard Park on Saturday and played street hockey for about two hours in memory of Chadd Froman, who died unexpectedly on Oct. 8 at age 31. Chadd was a regular in the hockey games every Sunday for about 15 years.
Many of his family and friends gathered Saturday to play in honor of Froman. Chadd was an active local musician who worked as a graphic designer.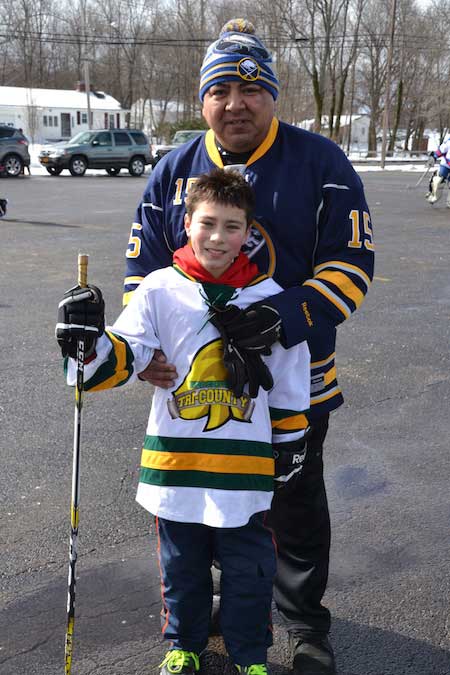 Jake Froman, Chadd's father, is pictured with Chadd's son Kaiden during the hockey tournament on Saturday. Jake said the group wants to make the event an annual celebration in honor of Chadd. They'd also like to return to playing more often at Bullard.
For many years the players would play for a couple hours on Sunday and then head back to Jake Froman's house for lunch and then watch football.
Chadd enjoyed playing with the group, and relished the camaraderie with his friends and family, his father said.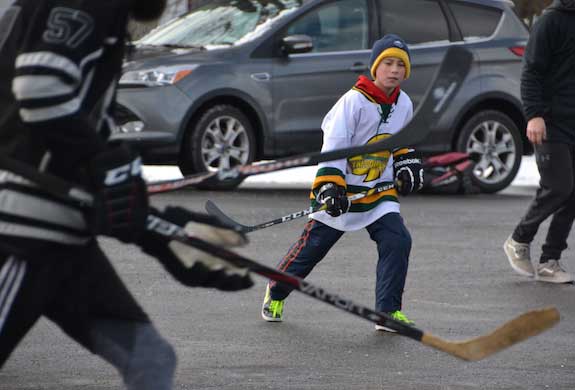 Kaiden Froman, 10, looks to make a shot during Saturday's action at Bullard Park.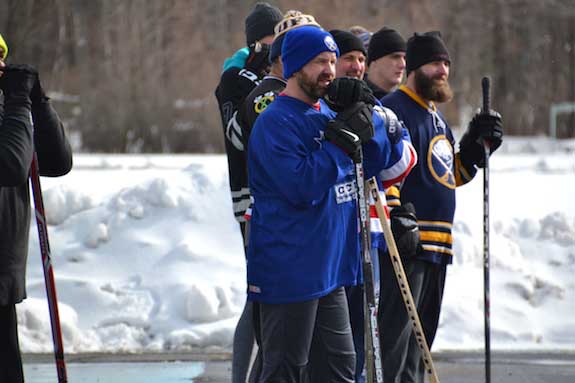 These players wait for their turn to get in the game.