Hochul goes to all 62 counties for fourth straight year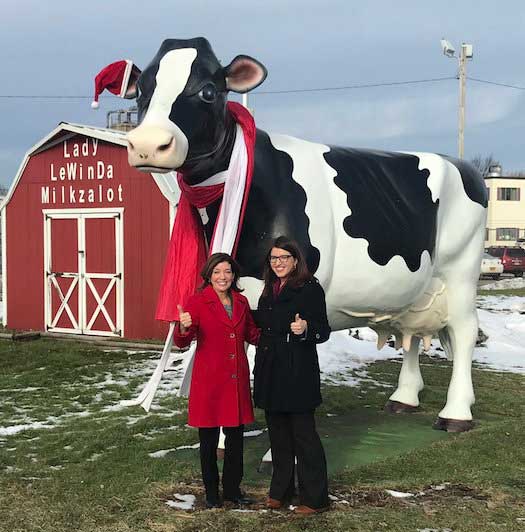 Photo from Hochul's Twitter feed
Lt. Gov. Kathy Hochul was in Lewis County on Thursday. She is pictured with one of her staff members outside the Lowville Producers Dairy Cooperative in Lowville.
"Done! Just finished stops in all 62 counties each of my 4 years in office!" Hochul posted on Twitter. "All by car – circled the globe nearly 9 times milewise. Visited Lady LeWinDa in Lewis County to complete the LG's Excellent Adventure"
Hochul has been the state's lieutenant governor the past four years. She was in Albion on Oct. 13 as the keynote speaker during the Orleans County Democratic Party's fall rally.
She previously served in Congress as the representative for a district that includes Orleans County.
U.S. Sen. Charles Schumer also makes it a priority to see all 62 counties each year. He has done that the past 20 years.