Hoag Library kicks off summer reading challenge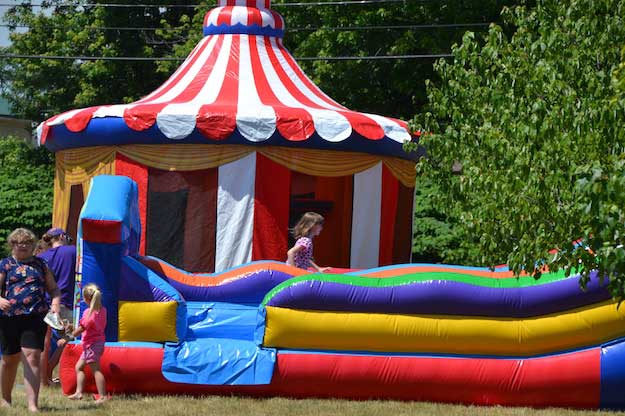 Photos by Tom Rivers
ALBION – Hoag Library celebrated the start of a six-week summer reading challenge on Saturday. There were two bounce houses, children's games and free hot dogs served by the Albion Lions Club to kick off the program.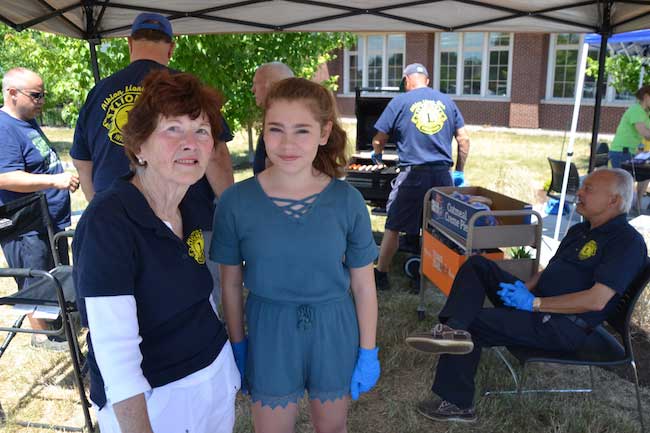 Mary Janet Sahukar and her granddaughter Kiran Lennox were part of the Albion Lions Club team preparing hot dogs. Children and adults who signed up for the summer reading challenge were able to get a free hot dog.
The theme of this year's summer reading challenge is "Libraries Rock!" Last year there were 1,550 participants in the program.
The library will have numerous events during the six-week program. The challenge continues until Aug. 4 with a 3 p.m. ice cream social at the library. There are almost daily events at the library during the program, including many with music and dance.
For more information, click here or stop by the library at 134 South Main St.