Historical marker in Barre gets new coats of paint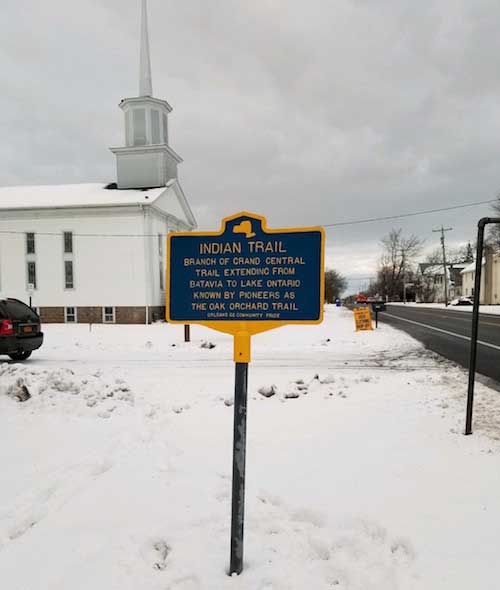 Photos courtesy of Melissa Ierlan
BARRE – The historical marker on Route 98 in Barre, next to the Barre Center Presbyterian Church, was reset on Thursday after getting new coats of paint by Melissa Ierlan of Clarendon.
This is the 20th local historical marker she has repainted since 2015.
Many of the markers had flaked off paint and could barely be read by passing motorists.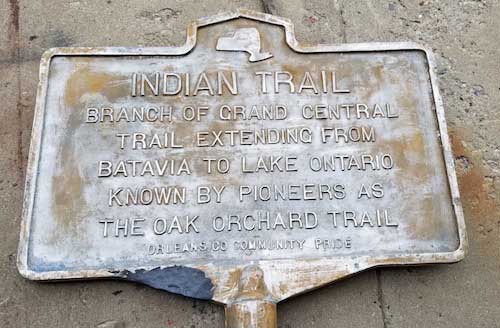 Ierlan starts by removing the top of the sign and then taking it home to give it a fresh look. She scrapes off the paint. This sign had bubbled paint and was peeling, and had a chunk missing from the bottom, which Ierlan repaired with some J-B Weld material.
After stripping off the paint to the bare metal, she gives it a coat of gray primer.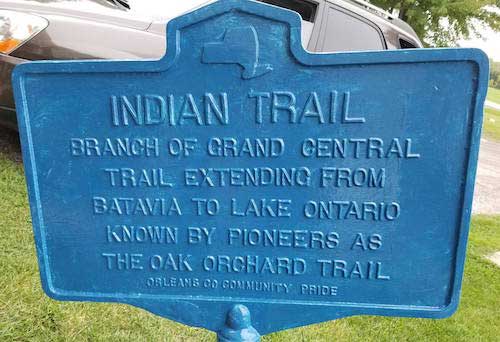 Then she paints the sign with two coats of blue.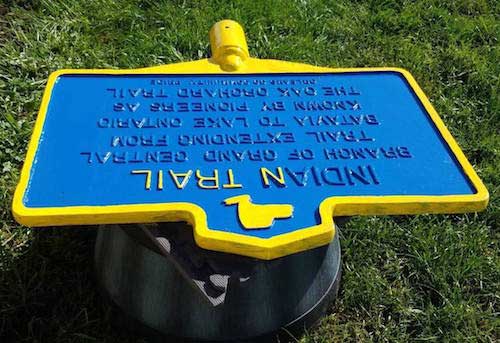 Ierlan gives the sign two coats of yellow and a final clear coat.
The Orleans County Historical Association has given Ierlan a grant of $400 to cover the cost of materials for four signs.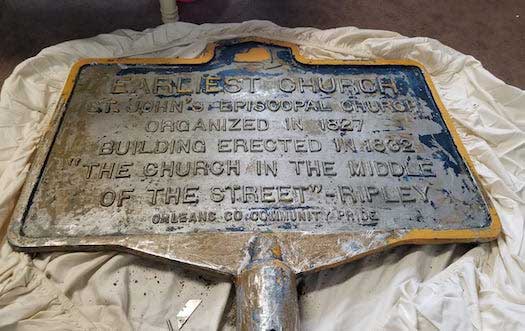 She has started work on her 21st sign, the one in front of the St. John's Episcopal Church in Medina.
Ierlan is looking for more signs to paint.  Anyone with suggestions for signs in need of paint, can contact Ierlan at the Clarendon Town Hall, 638-6371 ext. 104.