Historical marker for St. John's in Medina returns after a makeover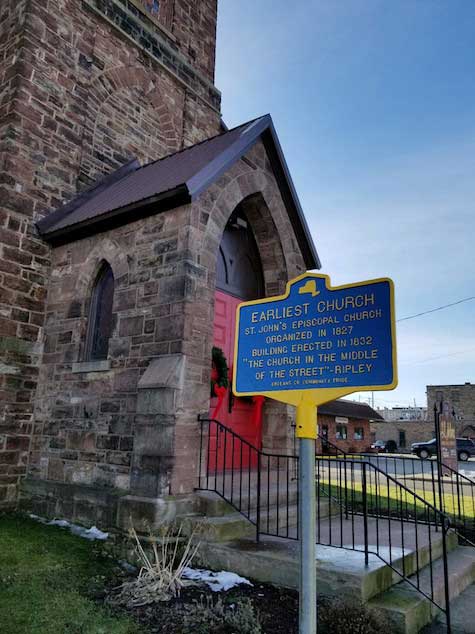 Photos courtesy of Melissa Ierlan
MEDINA – The historical marker for the St. John's Episcopal Church returned on Monday after it was repainted by Melissa Ierlan of Clarendon. This is the 21stmarker she has given an extensive makeover since 2015.
St. John's Episcopal Church was built in 1832, making it the oldest remaining church in Orleans County. The church was featured in Ripley's Believe It or Not as "The church in the middle of the street." Church Street splits by the church near the intersection with East Center Street (Route 31).
The church was built with Medina sandstone before there were any commercial quarries.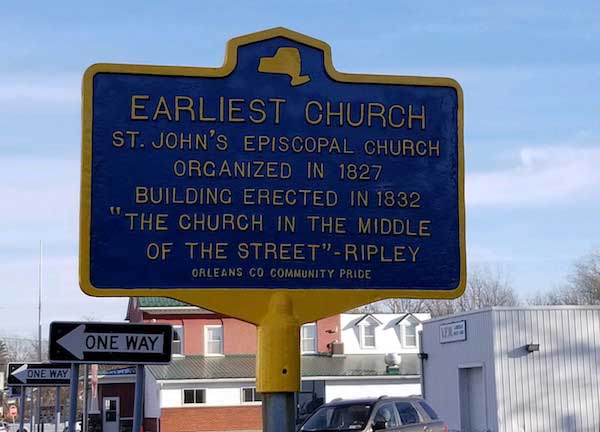 Many of the markers had flaked off paint and were difficult to read. Ierlan starts by removing the top of the sign and then takes it home to give it a fresh look. She scrapes off the paint.
After stripping off the paint to the bare metal, she gives it a coat of gray primer. Then she paints the sign with two coats of blue. Ierlan gives the sign two coats of yellow and a final clear coat.