Historical marker for Santa School gets a new look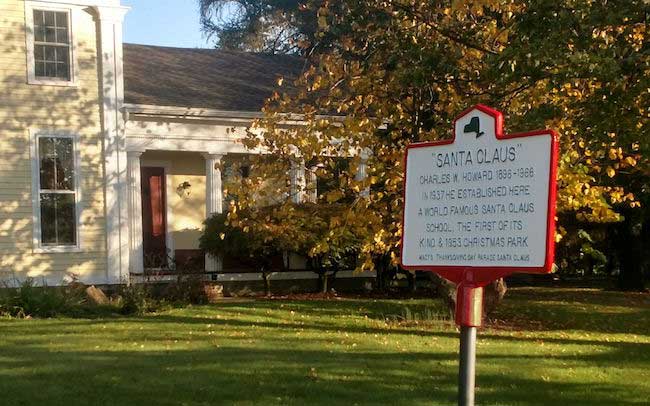 Photo courtesy of Melissa Ierlan
ALBION – Melissa Ierlan of Clarendon reinstalled the historical marker this morning for the Charles W. Howard Santa Claus School site in Albion, at the corner of Phipps Road and Route 31.
Ierlan has repainted many of the historical markers around the county in recent years that had flaked off paint. She typically would repaint them in blue with yellow letters. For the Santa School, she decided to give it a red border, with green letters that are prominent in a white background.
Howard ran the school in Albion from 1937 until his death in 1966. Howard also established Christmas Park at the site.
Ierlan also dropped off three other repainted historical markers this morning. The Canal Corp. will reinstall them. One is for the bridge collapse where 15 people died on Sept. 28, 1859 in Albion. Another marker is near Gaines Basin Road and notes a spot that is the northernmost point on the canal. Another sign by the canal in Albion talks about the Erie Canal's impact on the area after the waterway opened in 1825.