Historical characters make visit to Mount Albion for Heritage Festival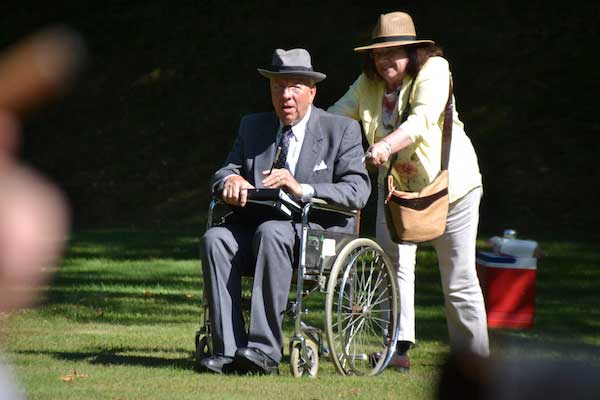 Photos by Tom Rivers
ALBION – Albert McFadyen of Lockport portrays Franklin Delano Roosevelt during a timeline festival at Mount Albion Cemetery, which was part of the Orleans County Heritage Festival.
Other impressionists were at the festival today to portray Abraham Lincoln, Ulysses S. Grant, Abigail Adams and her son John Quincy Adams. There also was a suffragette, Matilda Joslyn Gage.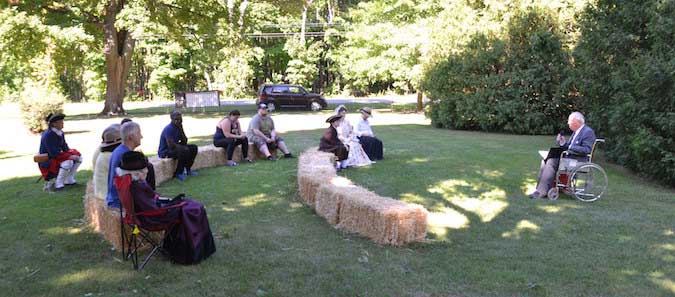 McFadyen introduced FDR as the country's greatest president who steered the United States through the Great Depression and led the country through most of World War II.
McFadyen shared FDR's speech about the "New Deal" and also his inauguration speech from March 4, 1933, "The only thing we have to fear is fear itself."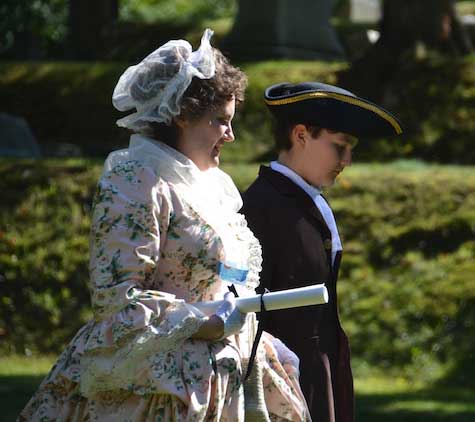 Melinda Grube of Medina portrayed Abigail Adams, the First Lady who was married to the country's second president, John Adams. Grube's son, Bryn, portrayed a young John Quincy Adams, who went on to be the sixth president of the United States. As a young boy, John Quincy Adams joined his father on many foreign diplomatic trips. Bryn said when John Quincy Adams was his age, 14, he accompanied Francis Dana as a secretary on a mission to Russia.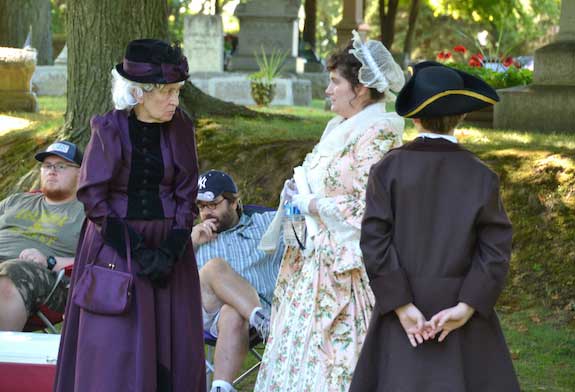 Melinda Grube, as Abigail Adams, chats with Matilda Joslyn Gage, a suffragette, abolitionist and activist. She worked closely with Susan B. Anthony and Elizabeth Cady Stanton.