Historic marker repainted by cobblestone school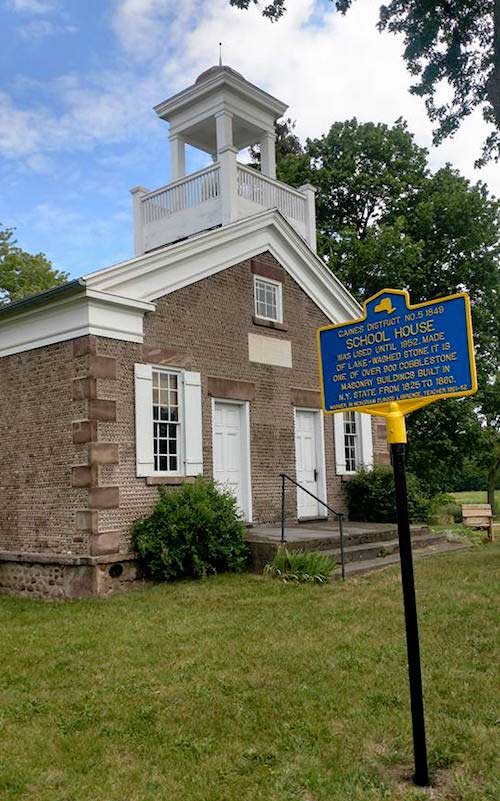 Provided photos
GAINES – The historic marker for the cobblestone school on Route 104 has a fresh coat of paint. Melissa Ierlan of Clarendon put the marker back on Friday with the new paint.
Ierlan has repainted many of the markers in recent years in Orleans County.
The school is part of the Cobbletone Museum, and is listed as a National Historic Landmark. The building was completed in 1849 in the Greek Revivial style. The District No. 5 Schoolhouse is a wood-framed structure with a lake-washed stone veneer, and includes a cupula that holds the school's bell, according to the museum.
The cobblestone schoolhouse served District No. 5 for 103 years before it was closed in 1952 after the centralization of Albion's school district. In 1961, it was sold to the Cobblestone Society Museum for $129.