Historic Childs: Photos from the Town of Gaines 175th Anniversary Parade in 1984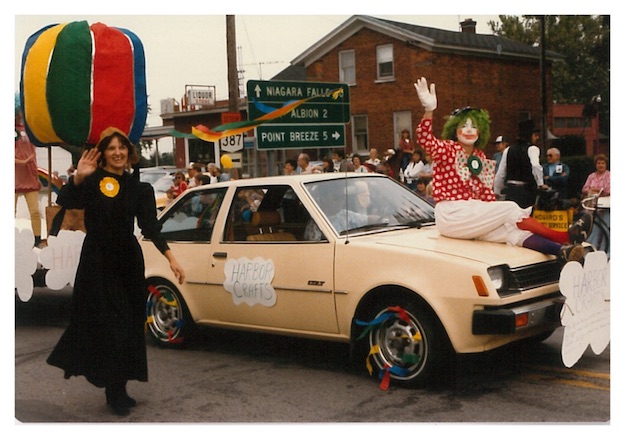 By Doug Farley, Director of Cobblestone Museum
GAINES – The expression, "Everyone Loves a Parade," was certainly true in the Hamlet of Childs with the throng of onlookers and parade participants for the Historic Gaines Jubilee Parade in July 1984, celebrating the Town's 175th Anniversary.
Linda Snyder and friend wave to onlookers with smiling faces all around at Harbor Crafts. The H&A Superette and Liquor store are seen in the background.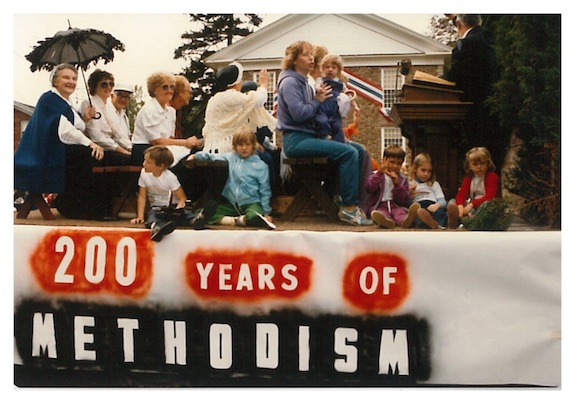 Elizabeth Vick (Church Historian), Arnold Vick, Alice & Earl Cole and Nancy Good celebrate 200 Years of Methodism.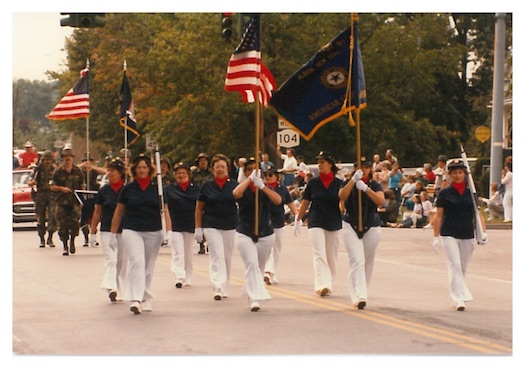 American Legion Auxiliary, Albion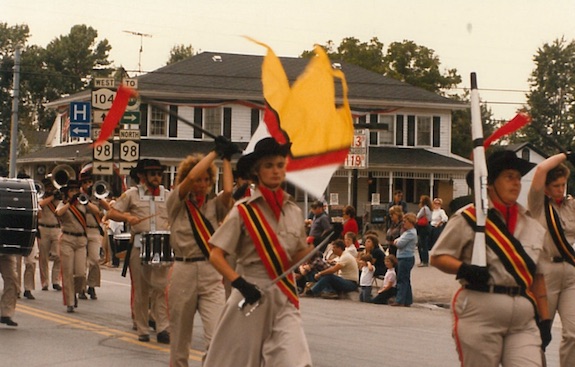 Lois Reid sets the pace for the members of the NYS Award winning Night Watch Drum and Bugle Corp. Scott Parker was the drum instructor.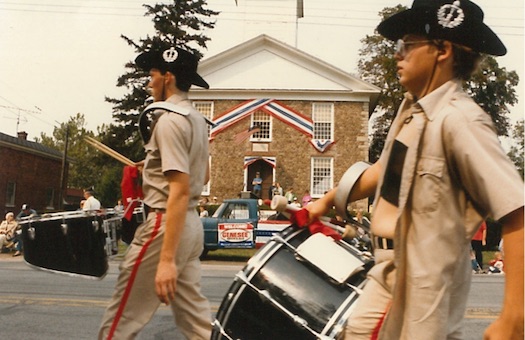 More members of the Firemen's Parade Champions, Knight Watch.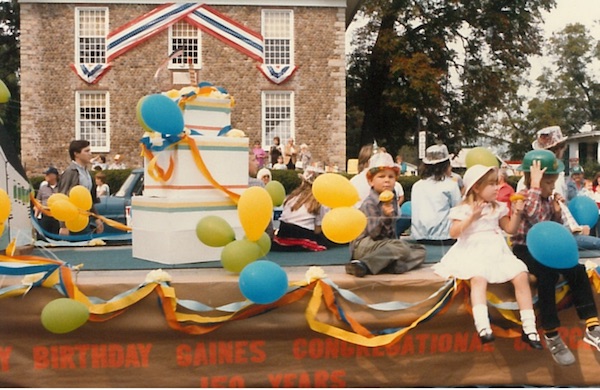 What's a birthday celebration without cake? Gaines Congregational Church Float.  These little tikes are probably 40 years old now.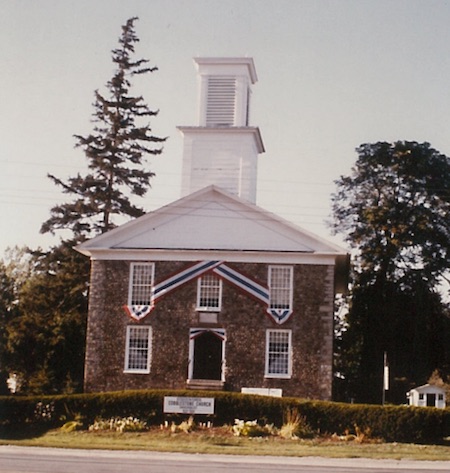 The Cobblestone Universalist Church is decorated for the patriotic observance.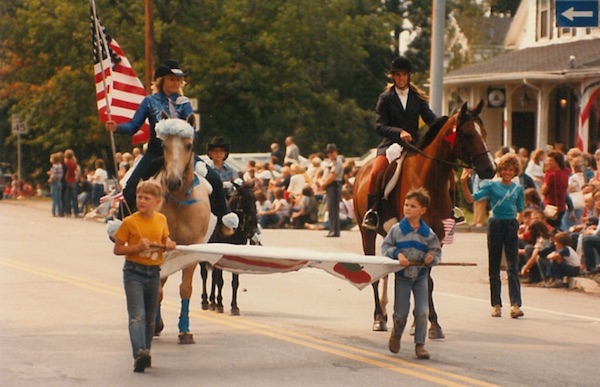 Even the horses got dressed up for the occasion.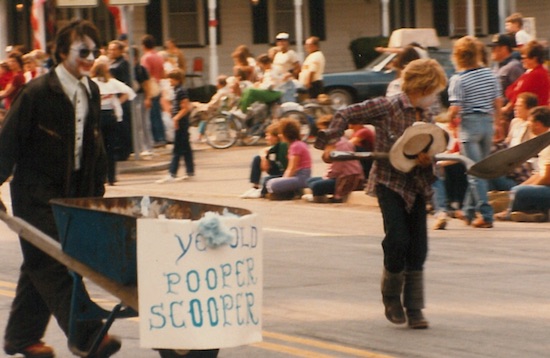 Hey somebody has to do it! With all the horses, the pooper scooper is a necessity.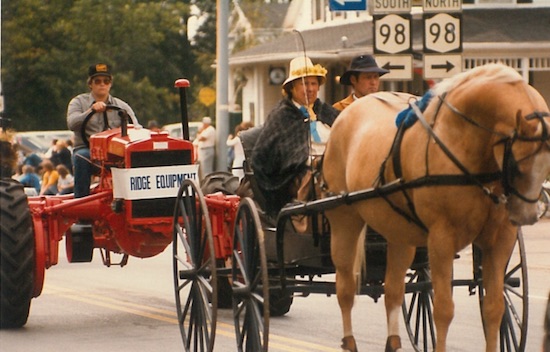 Ridge Equipment is ready to give Ol' Betsy a boost.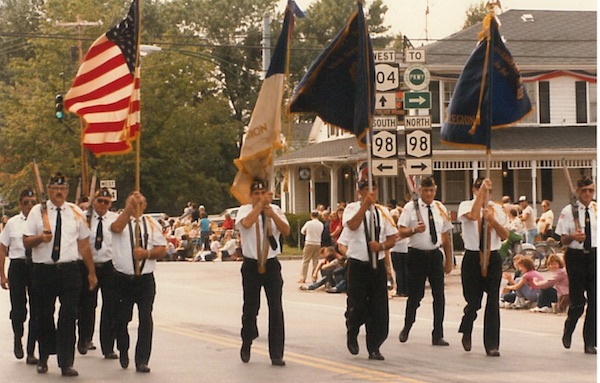 Legionnaires help celebrate.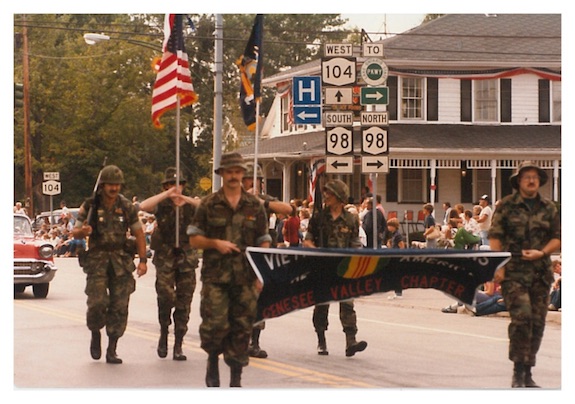 Thank you for your service! We salute our Vietnam vets, Genesee Valley Chapter!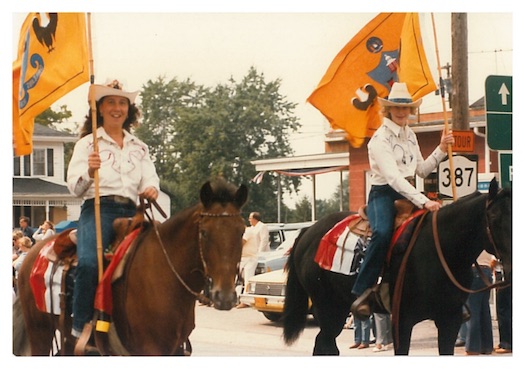 Mary Ann Pixley is riding high in this equestrian unit.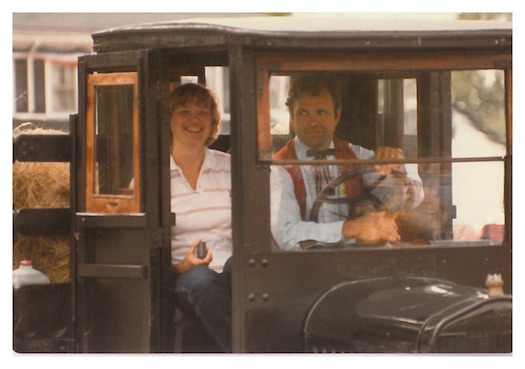 Ingrid LaMont is all smiles, and husband Roger is keeping a watchful eye.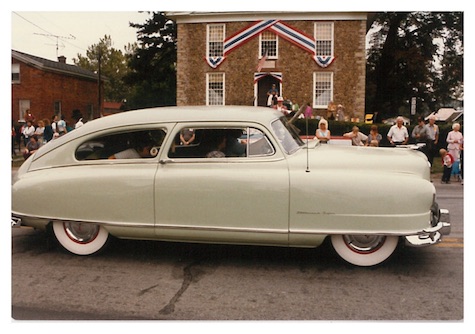 Dig those white sidewall tires!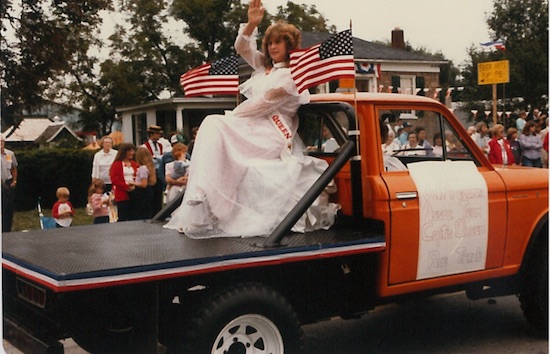 Queen for a day!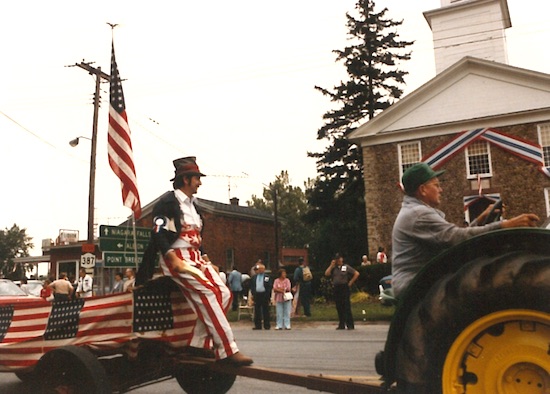 Uncle Sam gets a lift.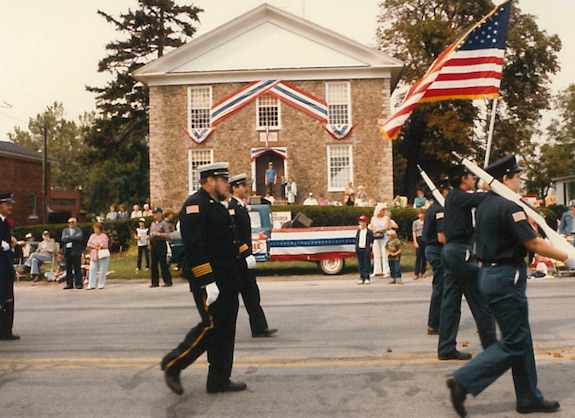 We honor and respect our firemen. Richard Tibbitts marching in line.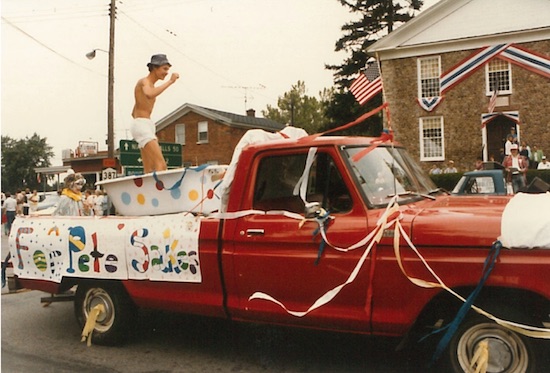 Where's your pants, Pete?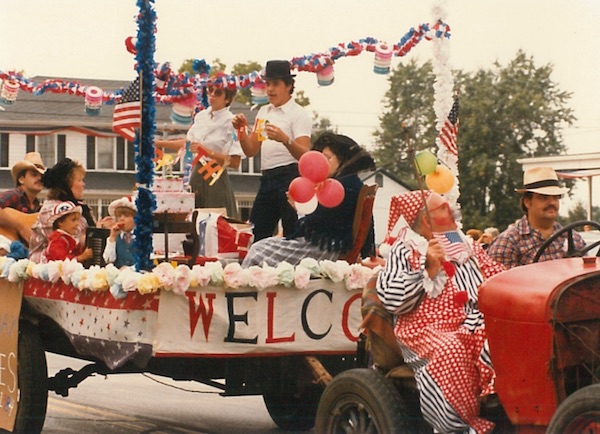 Clowns and more.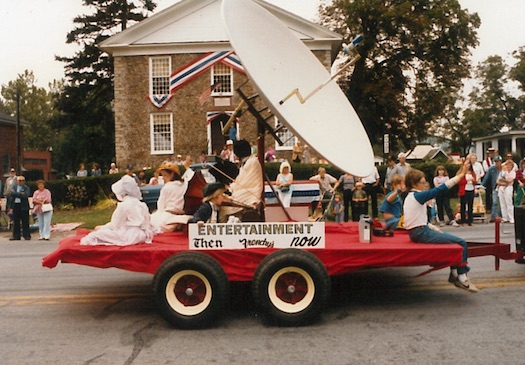 Frenchy's Appliance: Entertainment: Then and Now.  (Looks like "Now" is a little outdated today.) But, Everett "Frenchy" Downey is still going strong.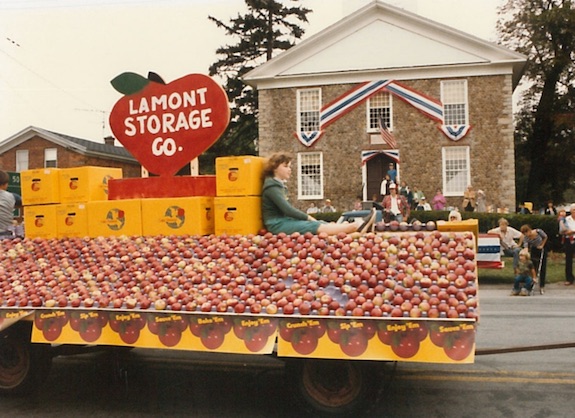 Lamont Storage, Densmore Road, Albion.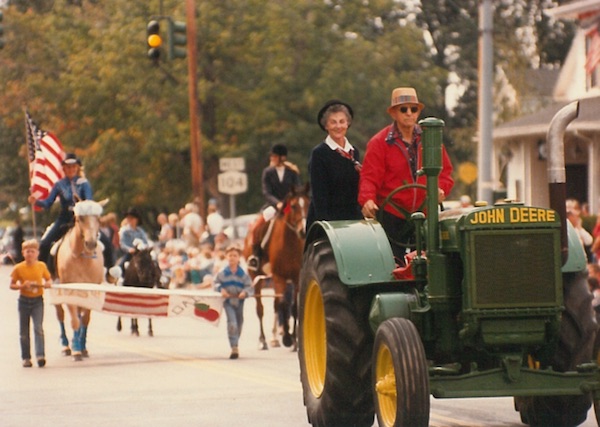 Ruth and Robert Brown riding their historic John Deere tractor.